Major League Baseball
Major League Baseball
Rockies beat Dodgers 2-1 in Helton's finale
Published
Sep. 30, 2013 2:11 a.m. ET

The reality of his final at-bat in the major leagues hit Todd Helton before he stepped into the batter's box.
Home plate umpire Bob Davidson handed the Colorado Rockies slugger his lineup card and Helton tucked the souvenir into the back pocket of his uniform. He struck out swinging against Kenley Jansen after singling his first time up in a 2-1 victory over the Los Angeles Dodgers on Sunday.
''That was very cool,'' said Helton, who had been asked by Davidson a night earlier if he wanted the card.
Helton was 1 for 4 with a walk and a strikeout. The first baseman had announced two weeks ago that he would retire after his 17th season in the big leagues. He finished with 2,519 hits, 592 doubles, and 369 home runs.
''You always wish you could slow down and enjoy it a little bit more,'' said Helton, who won the batting title in 2000. ''You're out there battling and that makes it go pretty quick. It's been a great run, and I've accomplished more in this game than I ever thought. I've learned more than I ever thought, by just going out and playing the game. It's been a lot of fun.''
In his last at-bat, Helton received a standing ovation from the sellout crowd of 52,396, and he waved his left hand in acknowledgement before stepping into the batter's box. After striking out, the crowd rose for a final ovation.
''I'm glad I was here,'' Dodgers manager Don Mattingly said. ''I like seeing fans' respect for him.''
Hall of Fame announcer Vin Scully paid tribute to Helton on the video board before the game. Fans gave Helton a standing ovation and he waved his cap to the crowd as both teams joined in the applause.
''That was very kind. They didn't have to do that,'' he said. ''I was very honored and humbled from those kind words. The last at-bat, I got a little emotional, but other than that, it's September 29th and I'm ready to go home.''
Scully sent an autographed microphone to the Rockies' clubhouse for Helton.
The Rockies paid tribute to Helton earlier in the week with festivities at Coors Field.
''There was a finality to it today with Todd,'' manager Walt Weiss said. ''It was very emotional for a lot of people. Todd said a few words to the guys, but it wasn't much. It took about 10 seconds, and that's right on cue for Todd. It's pretty cool to watch a legend in his last days.''
Jeff Francis came out of the bullpen to win his first start in more than three months and Michael Cuddyer won his first batting title for the Rockies.
The NL West champion Dodgers, who lost four of their last five games to finish 92-70, will open the NL division series at Atlanta on Thursday.
They received a blow after the game when it was announced that center fielder Matt Kemp would miss the postseason because of swelling in a bone of his sprained left ankle.
''The season is over for me,'' said Kemp, who was on crutches. ''It's like a bad nightmare.''
Colorado (74-88) earned its their first winning record against the Dodgers since 2007, going 10-9.
Cuddyer went 1 for 5 with three strikeouts and finished the season with a .331 batting average to win the batting title by 10 points over Atlanta's Chris Johnson, who was held out Sunday to rest his right shoulder.
''It was nothing that I ever expected and I really can't wrap my head around it yet,'' Cuddyer said. ''It just goes to show that no matter what time you're at in your career, something like this can happen if you continue to work hard.''
Cuddyer had never hit better than .285 before this season.
Francis (3-5) made his first start since June 18 at Toronto, having made 11 previous appearances out of the bullpen. The left-hander allowed one run and three hits in five innings. Rex Brothers pitched the ninth for his 19th save in 21 chances.
The Dodgers' rally attempt came up short in the ninth after they loaded the bases with one out. Brothers struck out Tim Federowicz and Skip Schumaker to end the game.
Hyun-Jin Ryu (14-8) walked his first batter of the game before giving up three consecutive singles, with Troy Tulowitzki driving in Colorado's first run on his single to left. The Rockies made it 2-0 in the fourth on Charlie Blackmon's RBI single.
Los Angeles closed to 2-1 in the fifth on Skip Schumaker's RBI single.
Ryu gave up two runs and eight hits on four innings in what was deliberately a short outing ahead of the playoffs. The left-hander struck out four and walked one.
NOTES: Dodgers OF Andre Ethier's playoff status remains in doubt because of shin splints. He was in Arizona on Sunday, but will rejoin the team for its workout Tuesday at Dodger Stadium. That will be the club's last chance to evaluate Ethier's condition before finalizing the playoff roster. ''It's really going to see what he can do,'' manager Don Mattingly said. ''Then we'll decide if that's going to be enough.'' ... The Dodgers became the first team since the 2010 Yankees to lead the majors in home and road attendance and the the first NL team since 1988. A total of 3,743,527 fans attended 81 home games, while the road attendance was 2,863,247 in 81 games. ... Dodgers RHP Peter Moylan's wife, Amanda, sang the national anthem and ''God Bless America.''
---
---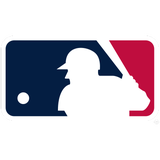 Get more from Major League Baseball
Follow your favorites to get information about games, news and more
---