Major League Baseball
Major League Baseball
Risky free-agent deals could pay off for Marlins
Published
Jan. 17, 2012 8:46 p.m. ET

The biggest bill for the Miami Marlins' recent spending spree won't come due until 2015, thanks to a payment plan that those in baseball describe as unusual, creative and risky.
If the approach works, it could help transform the franchise into a financial success story and perennial contender.
And if the plan fails, the Marlins could wind up in the same rut as before their move into a new ballpark, saddled with modest crowds and humble payrolls.
A lot depends on whether they win to keep fans coming.
''There's a big difference between winning and not,'' longtime baseball executive Tal Smith said. ''I presume they think they're prepared to be a playoff club. The stakes are high.
''If you make it, great. If not, you've got a problem.''
Anticipating bigger crowds and higher revenue when their new ballpark opens in April, the historically thrifty Marlins went shopping for free agents this winter and spent like never before. In a span of five days, owner Jeffrey Loria signed All-Stars Jose Reyes, Mark Buehrle and Heath Bell to contracts worth a combined $191 million.
All three deals are backloaded, with a steep escalation in the salaries over time. Even the signing bonuses for Buehrle and Bell are deferred until the end of the contracts.
The Marlins will pay Reyes, Buehrle and Bell a combined $22 million this year. In 2015, the team's obligation to the trio could be $57 million.
''This is unusual,'' said Roger I. Abrams, a major-league salary arbitrator and Richardson professor of law at Northeastern University. ''The escalation does look pretty dramatic.''
Team president David Samson said the structure of the contracts reflects the Marlins' projections that revenue will keep rising over the next couple of years. To Abrams, that makes sense.
''This could make them a contender,'' Abrams said. ''If they are a contender - having lived in Boston for the past 13 years, I know what it means to be a contender. It means I need to find more money to pay for my tickets.''
But while ticket prices can increase, there will be little room for growth in attendance, because near-sellout crowds are expected nightly this year in the 36,000-seat ballpark. And the team is locked into its TV deal until 2020, ensuring little change in revenue there.
Fred Wray, agent for Marlins outfielder Logan Morrison, praised Loria and Samson for being creative in trying to make baseball a hit in Miami.
''With big risk lots of times comes big reward,'' Wray said. ''A lot of teams backload contracts. This year it gave the Marlins some payroll flexibility to do more things and continue to add in the here and now.
''The only part that to some degree doesn't make sense is that they have a group of young players approaching arbitration. They're all going to hit as those backloaded contracts spike. The flexibility backloading gives you right now could cause a logjam in year two or three.''
Players approaching arbitration who will be in line for big raises include Morrison, Mike Stanton and Gaby Sanchez.
The Marlins have a long history of salary dumping, but the heft of the newcomers' contracts could make them difficult to unload. Buehrle will be due $18 million in 2014, and Reyes' pay soars to $22 million in 2015-17.
The trend in baseball is such that the Marlins might be on the hook for most of that money even if they trade the players.
''It has become increasingly difficult to dump salaries in recent years,'' Smith said. ''Even big-market clubs in contention for playoff spots are not as inclined today to take on full salaries as a few years ago.''
Speculating on Loria's intentions has long been a sport of its own. Many fans in Montreal blame him for the demise of baseball there when he owned the Expos. The Marlins made big profits with baseball's smallest player payroll in 2008-09, then pledged to increase spending after complaints their extreme frugality violated revenue sharing provisions.
The new $634 million ballpark has been controversial from the start because more than three-fourths of its cost is being borne by taxpayers. The Securities and Exchange Commission launched an investigation into the financing.
So it's tempting to wonder what's behind the backloading.
''It could be the owner is looking to sell participation in ownership in the team,'' Abrams said.
That was the fear of some city officials, who said that with the ballpark deal significantly increasing the Marlins' value, Loria could reap a windfall by selling the team. A $57 million bill in 2015 for players signed in 2011 would then become someone else's responsibility.
Because of such concerns, the city's agreement with the Marlins calls for Loria to pay a significant penalty if he sells the team in the next seven years. The penalty falls from 18 percent of the sale price this year to 5 percent if he sells in 2018. If Loria sold the team for $200 million in 2015, the penalty would be more than $25 million.
Samson said the likelihood is high Loria will still own the team three years from now.
''Absent health and other issues, it's 100 percent,'' Samson said.
Samson also said he anticipates Reyes, Buehrle and Bell will remain with the Marlins for the duration of their contracts. Reyes' deal runs through 2018, while the pitchers' deals expire in 2015.
''Reyes is only 28 years old,'' Samson said. ''We expect him to be effective until he's 34. And if Heath and Mark can't pitch for three or four years, we made a mistake. If they're not good, we made a mistake.''
From now on, any mistakes by the Marlins will be costly.
---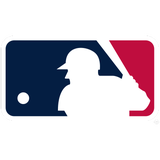 Get more from Major League Baseball
Follow your favorites to get information about games, news and more
---