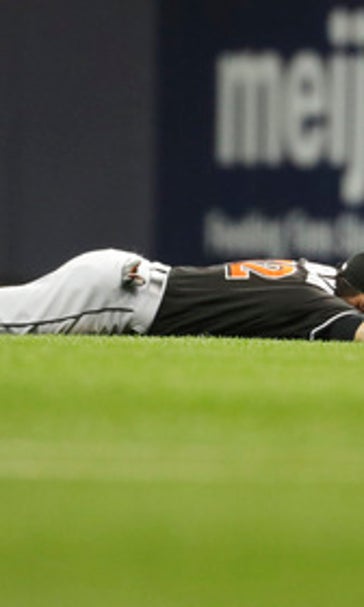 Report: Players pressuring MLB to cancel Puerto Rico series due to Zika
May 3, 2016

The Pittsburgh Pirates and Miami Marlins are scheduled to play a short two-game series against each other at Hiram Bithorn Stadium in San Juan, Puerto Rico on May 30-31. 
While these two teams will compete in an atmosphere completely harmless in nature, it is actually the exact opposite.
A source "close to the situation" told Yahoo Sports that the Zika outbreak within the country is escalating so quickly that players are now concerned:
"Players from the Pirates and Marlins banded together in recent days to let Major League Baseball know they want to move the two-game series at Hiram Bithorn Stadium to Miami instead, sources said, a view shared by some club officials and staff members as well."
Furthermore:
"Puerto Rico's problems extend far beyond Zika, which health officials expect to afflict about 700,000 of its 3.5 million people this summer. The country's crippling debt crisis reached its lowest point yet with a missed payment of nearly $400 million on Monday, and with more of its $70 billion owed to creditors due in the coming months, the possibility of further default and the chaos that accompanies that seems likely without intervention."
Listen, if there was ever a "Mecca of Baseball," Puerto Rico would be one of the nominees.
MLB holding a series annually in the country is vital to the league's international expansion plans and growing the game of baseball in this Caribbean baseball hotbed.
But if players/coaches/fans are unionizing against playing a series of this magnitude this adamantly, then MLB has to listen, which could put baseball in a tough spot when Zika starts causing problems in the U.S. Via Yahoo Sports:
Here's where it gets thorny: Zika experts believe infected mosquitoes will be in the United States this summer and think climates like South Florida's are particularly ripe for it to spread. Surely players don't plan on canceling games in the U.S. because of Zika. Even though the Marlins play in a stadium with a roof, the idea of keeping it mosquito-free strains credulity.
How will all of this affect major baseball events in other countries such as, let's say, the one in Brazil this August? Only time will tell.
---
---