Major League Baseball
Major League Baseball
Report: Braun appeal begins
Published
Jan. 19, 2012 12:00 a.m. ET

Ryan Braun's appeal of his positive drug test began Thursday before baseball arbitrator Shyam Das.
The start of the National League MVP's appeal, first reported by the New York Daily News, was confirmed by a person familiar with the session who spoke on condition of anonymity because the proceeding was not to be made public.
Calls to Braun's agent, Nez Balelo, and Major League Baseball spokesman Pat Courtney were not returned.
When the positive drug test was first reported by ESPN.com last month, Braun had a spokesman issue a statement saying there were circumstances supporting ''Ryan's complete innocence.''
Under the joint drug agreement between baseball teams and the players' association, Braun will have to prove ''the presence of a prohibited substance in his urine was not due to his fault or negligence.''
As Braun tries to avoid a 50-game suspension, the burden is a heavy one to overcome. A baseball arbitrator has never ordered a suspension overturned following a grievance hearing.
The person did not know whether the hearing had concluded or whether it would extend into at least one more session. Typically in grievances, after the hearing the sides may submit written final arguments before the arbitrator rules.
MLB has not confirmed the positive test. Baseball's drug agreement says first positive tests are not made public until after the appeals process has been completed.
Technically, the arbitration is before a three-person panel that also includes a representative of management and the union. The independent member, Das, is the decisive vote in nearly all cases.
Braun is to receive his MVP Award on Saturday at the annual dinner of the New York chapter of the Baseball Writers' Association of America. While he is expected to speak to the crowd from the dais in a hotel ballroom, he is not expected to take questions from reporters.
Braun has known about the positive test since late October, people familiar with the appeals process said last month. If suspended, Braun wouldn't be eligible to play for the NL Central champions until May 31 at Dodger Stadium, barring any postponements. He would miss the first 57 days of the major league season, losing about $1.87 million of his $6 million salary.
The 28-year-old the 2007 NL Rookie of the Year, hit .312 with 33 homers and 111 RBI last season and led Milwaukee to the NL championship series, where the Brewers lost to the eventual World Series champion St. Louis Cardinals.
---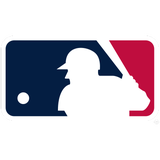 Get more from Major League Baseball
Follow your favorites to get information about games, news and more
---