Major League Baseball
Major League Baseball
Reds leaning toward closer-by-committee
Published
Mar. 28, 2012 9:22 p.m. ET

One week before the season opener, Cincinnati Reds manager Dusty Baker is leaning toward a closer-by-committee approach to replace Ryan Madson.
The Reds learned last weekend that Madson has a torn ligament in his pitching elbow and will need reconstructive surgery, ending his season. There's no one else on the roster with significant experience in the role.
Left-handed set-up man Sean Marshall is the best alternative, but has never been a full-time closer. Baker wants to see how he handles pitching a full inning several days in a row.
''I have to talk to the guys,'' Baker said. ''I have to work it. You just don't throw somebody in that role. A closer ideally can go three or four days in a row, then might not get work for a week. There aren't too many guys out there that have gone three or four days in a row. I've been told about Marshall (that) you try to stay away from him three days in a row.''
It's a puzzle that is getting more complicated each day.
The bullpen seemed to be vastly improved over last season when the Reds signed Madson to replace Francisco Cordero and traded with the Cubs to get Marshall, one of the best set-up men in the NL. They also had right-hander Nick Masset and left-hander Bill Bray returning for late-inning roles.
Already, those plans are ruined.
The bullpen took another hit on Wednesday when Masset was told he'll have to start the season on the 15-day disabled list because of inflammation in his right shoulder that has sidelined him for most of March. Bray has been limited by a strained groin during spring training.
With so many changes because of injury, Baker is inclined to see how the relievers respond in new roles before he settles on one of them as the primary closer.
''We might have to go with the famous `by committee' - which I hate - until somebody will emerge,'' Baker said. ''You hate to have to go through it until somebody fails, then give it to somebody else. Those are valuable games. It takes about 30 seconds to mess up 2 1/2 hours of work by somebody.''
Marshall pitched a scoreless inning on Tuesday, extending his streak to six scoreless outings. He agreed to a three-year contract extension during spring training that will bring him an additional $16.5 million. The Reds see him as a potential closer in years to come if Madson isn't available.
Madson got a one-year, $8.5 million deal from Cincinnati. There's a mutual option for next year at $11 million with a $2.5 million buyout.
Marshall went 6-6 with a 2.26 ERA and a career-high five saves with the Cubs last season. He said no one from the Reds has talked to him about moving into the closer's role sooner than expected with Madson hurt.
''Obviously the job is available,'' Marshall said. ''I'd like the opportunity to pitch in that role, but it's what's best for the team. If it is a closer-by-committee situation, that could work out good too, I think.''
Marshall is willing to work three or four days in a row if needed.
''I've definitely pitched at least three days in a row and been hot and ready to go for the fourth game in a row and felt good,'' Marshall said. ''It depends on how many pitches I've thrown in an outing. I've had some success doing it.
''If necessary, I think I'm more than capable of doing it.''
The injuries to Madson, Masset and Bray could affect how the Reds handle left-hander Aroldis Chapman, entering his third season with Cincinnati. He was a starter in the minors in 2010, then was turned into a reliever at midseason to help the Reds win the NL Central title. He struggled with his control as a reliever last season, and the Reds planned to move him back into a starting role this year, perhaps letting him begin the season at Triple-A. The injuries in the bullpen could change those plans.
Chapman would rather start than relieve.
''Everybody has their preferences,'' Baker said. ''But I'm sure he'd rather be in the big leagues. I'm sure that's his preference. Almost all of the guys in there (clubhouse) were starters.''
---
AP freelance writer Gary Schatz in Goodyear contributed to this report.
---
---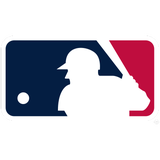 Get more from Major League Baseball
Follow your favorites to get information about games, news and more
---