Major League Baseball
Major League Baseball
Red Sox owner: No World Series not sign of failure
Published
Feb. 25, 2010 12:55 a.m. ET

To Boston Red Sox owner John Henry, the team's goal for the 2010 season is the same as always. That means making the playoffs, rather than focusing on winning the World Series.
``I've never thought that way,'' Henry said Wednesday. ``If we make the playoffs, we're going to win at some point in the postseason. We've been fortunate to do that twice.''
``It's tough to predict what's going to happen in a short series. A good team can easily lose to an inferior team in a short series. So our goal really is to make the playoffs and to try to win,'' he said.
The Red Sox, champions in 2004 and 2007, were swept out of the first round of the playoffs last year by the Los Angeles Angels.
Boston hosts the major league opener on April 4 against the champion New York Yankees. Once again, the Yankees are projected to have the highest payroll in the majors.
``I don't think we can comment on what their ceiling may or may not be,'' Henry said. ``We just have to do what we've done since we arrived here and that is try and build revenues, maximize revenues and try as best we can to compete with them financially. But we'll never be able to do that.''
``People tend to clump us together, but there's a wide gulf financially between the two teams, and that's going to continue,'' he said.
Before that Sunday night opener, the Fenway Park field needs to be re-sodded after holding the NHL's Winter Classic on New Year's Day and several other hockey games.
``We'll know better in about two or three weeks,'' Red Sox president Larry Lucchino said. ``But it requires residing.''
The current ownership team of Henry, Lucchino and chairman Tom Werner is starting its ninth season with the club, and intends to be around for a while.
``We're not going anywhere. We adore, we love this franchise,'' Henry said. ``We were saying today as we were driving over, that these eight years have been so much fun and so rewarding for us personally.''
All three were bullish on the 2010 edition of the Red Sox.
``I think it's a very strong team,'' Henry said. ``I think stronger than last year.''
Boston's top officials are enthused about the crowd support. The Red Sox have sold out every home game sine May 15, 2003.
``It's always a challenge,'' Lucchino said. ``We're at 550 and counting. It is a challenge. But we think that fan loyalty is so broad and so deep that there's a good chance that it will continue. But once you get to this level, you're at a new place, and it's very hard to predict what's going to happen.''
---
---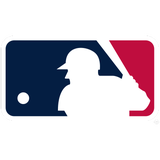 Get more from Major League Baseball
Follow your favorites to get information about games, news and more
---