Major League Baseball
Major League Baseball
Red Sox 6, Yankees 0
Published
May. 15, 2011 1:22 a.m. ET

Jorge Posada says his back got stiff and he needed a night off to clear his head.
What is most certainly unclear, however, is where he stands with the New York Yankees right now.
Posada asked to be taken out of the lineup Saturday against rival Boston after the slumping designated hitter was dropped to No. 9 in the batting order.
Hitting .165 this season, Posada was in the original lineup posted by manager Joe Girardi and said he understood why he was bumped to the bottom of the order for the first time in 12 years.
But at 6 p.m., Posada went into Girardi's office and requested that he be removed. Without the five-time All-Star, the Yankees were beaten 6-0 by Josh Beckett and the Red Sox for their fourth straight loss.
And afterward, the 39-year-old Posada said he feels ''a little bit'' disrespected by the team.
''I told him I couldn't play today, and that I needed time to clear my head, and that was it. My back stiffened up a bit. I was taking a lot of groundballs at first base and working out, and it stiffened up,'' Posada said. ''I wasn't 100 percent to play the game. I mean, nothing serious.''
That's where it gets messy, though.
Posada never mentioned to Girardi or general manager Brian Cashman that his back was bothering him. And the Yankees weren't pleased that he wasn't playing.
A person familiar with the discussion between Posada and the team told The Associated Press that he ''refused'' to play. The person spoke on condition of anonymity because the situation was still not settled.
The person said the Yankees have been in contact with the commissioner's office about possible recourse. The Yankees could fine Posada one day's pay - that would be $71,978 on his $13.1 million salary. If a player declines to play two days in a row, he could be put on the restricted list.
''If he feels good tomorrow, and Joe Girardi has him in the lineup and he's batting ninth, he's playing,'' said one of Posada's agents, Sam Levinson. ''Where he hits in the lineup is irrelevant. This is about his back, not about where he's hitting.''
Girardi wouldn't comment on whether Posada might play in the series finale Sunday night.
''His struggles have been tough on him,'' said Girardi, ejected by plate umpire Mike Winters for arguing balls and strikes following Adrian Gonzalez's three-run homer off CC Sabathia in the seventh inning. ''I hope for his sake we get through this and we can move forward.''
About 40 minutes before gametime, the Yankees announced that Posada had been scratched from the lineup and replaced by Andruw Jones at DH, but the team initially provided no explanation.
With speculation swirling, Cashman met with reporters in a workroom behind the press box during the third inning to give an update. In an unusual scene, the GM said Posada is not injured, but wouldn't comment on whether he had been insubordinate.
That irritated Posada.
''I don't know why he made a statement during the game. I don't understand that. That's the way he works now, I guess,'' Posada said. ''I think we should have waited for the game to be over to talk to whoever. ... You don't do that. You're not supposed to do that.''
On a bizarre night in the Bronx, Posada's wife even chimed in during the game, tweeting that her husband had back stiffness and ''loves being a Yankee'' more than anything.
''He's trying his best to help his team win. Today, due to back stiffness he wasn't able to do that,'' she wrote.
Before batting practice, Posada insisted he was OK with hitting ninth. He said he put himself in this position and he understood Girardi's decision.
Posada was on the Yankees bench during the game, wearing a cap and sweat shirt.
Slumping all season in his new role as DH, Posada has six homers and 15 RBIs. His batting average is the lowest for any player currently in the majors with at least 100 at-bats, and he hasn't homered since April 23.
With the Yankees struggling to get big hits lately, Girardi said it was time to make a lineup switch. He moved scuffling Nick Swisher down to eighth in the order and put Posada in the No. 9 hole.
''It's all right. Just move some people around, get a W or two and get rolling again,'' Posada said, adding that Girardi informed him of the lineup decision earlier in the day.
It was Posada who gradually supplanted Girardi as New York's primary catcher in the late 1990s. The last time Posada hit ninth was exactly 12 years ago, on May 14, 1999, against the Chicago White Sox.
''The only way I'm coming out of hitting ninth is just producing, and that's the bottom line,'' Posada said before BP. ''I put myself in this spot. It's not like I want to hit ninth and it's not like I want to hit a hundred and whatever I'm hitting. Just a matter of really coming out of it.
''We're going through a little funk right now and it's a matter of really producing.''
A proud and respected veteran who has helped New York win five World Series titles, Posada does have four hits in his last 12 at-bats.
Posada has caught at least one game for New York in each of the past 16 seasons and is one of only six major league catchers to hit 20 homers eight times, according to the Elias Sports Bureau.
He lost his job behind the plate, however, relegated to DH duty this season. The switch-hitter is 0 for 24 against left-handed pitchers, and Girardi wouldn't commit to staying with Posada against southpaws.
---
AP Sports Writer Ronald Blum and AP Baseball Writer Ben Walker contributed to this report.
---
---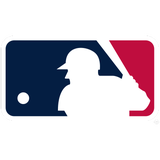 Get more from Major League Baseball
Follow your favorites to get information about games, news and more
---