Major League Baseball
Major League Baseball
Rays hand O's 12th straight defeat
Published
Sep. 30, 2009 4:45 a.m. ET

The Baltimore Orioles reached another low point in a lost season.

Rookie Wade Davis allowed one run over seven innings, Carl Crawford got his career-high 60th steal and the Tampa Bay Rays handed the Orioles their 12th straight loss with a 3-1 victory on Tuesday night.

"I talked to the ballclub and I said everybody is doing the very best they can. Everybody is playing hard and everybody's giving the best effort they can," Orioles manager Dave Trembley said. "Go do something nice for yourself tomorrow, come to the ballpark and we'll win."

The Orioles' slide is the longest in the majors this season. Tampa Bay and Cleveland both had 11-game skids this month.

"We've dealt with it as best we can," Trembley said. "I really have no explanation, no excuse. It's been a test that we've all endured far too long."

It is Baltimore's longest slump since dropping 12 in a row Aug. 16-28, 2004. The Orioles (60-97) are a season-worst 37 games under .500.

"It has been very tough," designated hitter Ty Wigginton said. "You don't come into the season expecting to go through streaks like."

Davis (2-1) gave up seven hits, with six coming in the first three innings. The right-hander, who retired his last 11 batters, threw a four-hit shutout in a 3-0 win on Sept. 17 that started the current slide.

"The story is back to back outings against us by Davis," Trembley said. "He showed command of four pitches. Very good command of his fastball."

Ben Zobrist had a run-scoring double during a two-run first for the Rays, who are 9-5 after an 11-game losing streak.

Baltimore's Jeremy Guthrie (10-17) allowed three runs and seven hits over seven innings. The major league leader in losses this season has lost four consecutive starts.

Crawford walked, stole second and scored on Zobrist's RBI double in the first. Willy Aybar's run-scoring single later in the inning put the Rays ahead 2-0.

Crawford joins Boston's Jacoby Ellsbury (2009) and Chone Figgins (2005) of the Los Angeles Angels as the only AL players this decade to have 60 or more stolen bases in one season. He played just 109 games last season due to a right middle finger injury.

"After last year I really didn't know what to expect this year," Crawford said. "I knew I was healthy again, but I didn't know how I was going to play on the field. Just to be able to come back from an injury and play the way I normally play is one of those things I can't really explain. I'm just so happy about it."

Baltimore cut it to 2-1 in the third when Brian Roberts set a major league record for a switch-hitter with his 56th double of the year and later scored on Luke Scott's RBI single. Roberts had shared the doubles' mark with Lance Berkman, who had 55 in 2001.

The Orioles scored one run through three innings despite having six hits and three walks. Baltimore hit into a double play, had a runner thrown out at plate trying to score on a single and another retired at third after a pitch in the dirt.

Tampa Bay went up 3-1 in the seventh on B.J. Upton's sacrifice fly. Grant Balfour, the fifth Tampa Bay reliever, got the final two outs for his third save.

NOTES: Trembley said it is doubtful that OF Felix Pie (left quadriceps) and RHP Bob McCrory (shoulder) will play again this season. ... Tampa Bay manager Joe Maddon said rookie RHP Jeff Niemann (12-6) will make his final scheduled start of the season Saturday. He has thrown 175 2-3 innings over 30 appearances. ... Baltimore is 6-28 in road games against the AL East.
---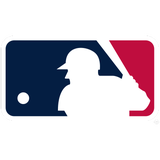 Get more from Major League Baseball
Follow your favorites to get information about games, news and more
---