Major League Baseball
Major League Baseball
Rangers know stretch run will be tighter this year
Published
Aug. 30, 2011 12:46 a.m. ET

Texas Rangers manager Ron Washington stood up from his office chair and started wildly shaking his knees back and forth.
While exaggerating how nervous he might be about the AL West race with the Los Angeles Angels, the division-leading manager and his team know things will be much tighter down the stretch this season.
They already are.
''Think about it. If you've got a seven-game lead, of course you're more comfortable,'' Washington said after settling back into his chair. ''But that doesn't mean that panic sets in.''
Texas (76-59) took a three-game lead into its off day Monday, after playing 17 consecutive days with only one other break since Aug. 1. There are 27 regular-season games left, the last three at Los Angeles in four weeks.
''They're not going away. They're a good team. Everybody knows that,'' second baseman Ian Kinsler said. ''We didn't expect them to do that last year, it was just kind of luck of the draw.''
At the same point last season before the Rangers won their first AL pennant, they had an eight-game division lead. That never got smaller than seven and they clinched the division title with eight games left.
The Rangers found out Monday they will be without slugging right fielder Nelson Cruz for about three weeks because of another hamstring injury. An MRI revealed a grade 1 strain for Cruz, who got hurt running out a double in Sunday night's 9-5 victory over Los Angeles.
Cruz missed 51 games last season because of three different stints on the disabled list with issues with both hamstrings. He was on the DL for 17 games earlier this year because of a right quadriceps strain.
Texas went through most of the final month of the regular season last year without AL MVP Josh Hamilton and Michael Young, though both got back for the playoffs.
Before rallying Sunday night against Angels ace Jered Weaver, Texas had lost seven of 10 games. The division gap would have been trimmed to a single game without that comeback.
Their losing stretch began with a 2-1 loss at Los Angeles on Aug. 18, when Texas was three outs away from a four-game sweep and a season-high division lead of eight games. But Mark Trumbo hit a game-ending two-run homer.
''We had a hiccup, had some bumps in our starting rotation, had some things out the bullpen that didn't work. We had some days where we didn't put the runs on the board,'' Washington said. ''It happens. Every team in the game is going through it. We just hit it right now.''
At the same time, the Angeles had a season-best six-game winning streak. They won seven of eight before their last scheduled game at Rangers Ballpark this season.
The Rangers have been alone atop the AL West since July 6, when they were early in a 12-game winning streak.
Boston took three of four at Texas in a potential playoff preview last week. The Red Sox lost the opener 4-0, but then won 11-5, 13-2 and 6-0. The Rangers rebounded to win two of three against Los Angeles.
The Rangers go to Fenway Park this weekend after wrapping up their 10-game homestand with three against Tampa Bay. Texas plays 15 of its last 27 games on the road.
''We've been grinding, battling lately,'' Young said. ''We'll gladly take this off day and get ready for the last stretch. We like where we're at. We've been down this road before so we know what it takes to win.''
Young, the longest-tenured Ranger in his 11th season, asked to be traded last winter when the team acquired All-Star third baseman Adrian Beltre and said the plan was to use Young primarily as a designated hitter. Young stayed and has responded with one of his best seasons.
As of Monday, Young was second in the majors with a .336 batting average and 11th with his team-best 87 RBIs.
With Beltre missing the last 35 games because of a left hamstring injury, Young has been mostly at third base.
Beltre was scheduled to begin a rehab assignment for Triple-A Round Rock on Monday, and could be back before the Rangers go to Boston this weekend.
Hamilton and Elvis Andrus snapped out of extended slumps with three hits each Sunday night. A pitch after Andrus had an RBI triple, Hamilton hit a tying two-run homer. Hamilton later drove home the go-ahead run with a single in the seventh.
''Our team, we like our position for sure,'' Andrus said. ''We have way more experience. Everybody, including myself and our pitching, is much different. We see a lot of good things, a lot of positive things. We just have to continue to play hard.''
After that much-needed break before the stretch.
---
---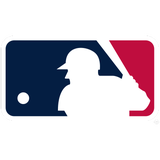 Get more from Major League Baseball
Follow your favorites to get information about games, news and more
---