Major League Baseball
Major League Baseball
Rangers 2, Tigers 0
Published
Apr. 11, 2011 6:12 p.m. ET

To Victor Martinez, the Texas ploy made perfect sense.
The Rangers chose to have closer Neftali Feliz intentionally walk Miguel Cabrera with two outs in the ninth inning, even though it meant bringing Martinez to the plate as the potential winning run.
The Detroit newcomer grounded out with two runners on base Monday, finishing off the Tigers' 2-0 loss to the Rangers.
Martinez wasn't surprised by Texas manager Ron Washington's bold strategy to pitch around Cabrera.
''He's been swinging the bat good and I haven't been swinging the bat good at all,'' the four-time All-Star said. ''They took a chance on me.''
The former Boston Red Sox and Cleveland Indians standout is hitting just .225, making $12 million in the first season of a $50 million, four-year deal he signed with Detroit to primarily be its designated hitter.
Martinez, though, said it's too early to be frustrated.
''We'll see what happens at the end of the year,'' he said.
Alexi Ogando outpitched Justin Verlander before leaving with a finger problem to help the defending AL champions improved to 9-1, maintaining the majors' top record and matching the best 10-game start in team history.
Michael Young and Mitch Moreland hit RBI doubles in the seventh inning as Texas equaled the start of its 1989 club.
Ogando (2-0) gave up just two hits, walked one and struck four over seven innings in his second start in the majors. The converted reliever had his outing cut short by fluid under a callus on his right index finger after pitching six scoreless innings last week with a developing blister on the same finger.
Ogando expects to make his next start.
Texas reliever Darren Oliver gave up a hit in the eighth. Feliz finished for his fourth save in as many chances after retiring two batters and allowing Ryan Raburn to double, bringing up Cabrera.
Verlander (1-1) lost despite pitching a six-hitter, striking out four and walking one in a 119-pitch performance.
''It's terribly disappointing for me,'' he said. ''I think it's terribly disappointing for the team.
Verlander was perfect until Josh Hamilton hit a two-out single in the fourth inning. Hamilton walked with one out in the seventh, scored on Young's double off the right-field wall and Moreland followed with a two-out double off the same wall to make it 2-0.
''He was great,'' Young said. ''He's always a handful.''
Detroit had its best chance to score in the fourth when Cabrera became the second player younger than 28 to hit his 300th double, according to STATS LLC, but that didn't mean much to him after another defeat.
''We lost the game,'' Cabrera said.
His hit in the fourth put two on with one out, but Martinez's bloop to shallow left field turned into an inning-ending double play when shortstop Elvis Andrus caught the ball and the 27-year-old Cabrera couldn't beat the throw back to second base.
Tigers manager Jim Leyland planned to give slumping center fielder Austin Jackson the day off, but used him as a pinch-hitter in the eighth when Magglio Ordonez came out of the game with tightness in his right Achilles' tendon. Ordonez missed games earlier this season with a stiff surgically repaired right ankle.
Leyland plans to sit him out at least a couple games.
''We're not going to go day to day and get him right,'' Leyland said.
Jackson hit a leadoff single, but was stranded after Oliver got Jhonny Peralta to foul out, Alex Avila to strike out and Brandon Inge to fly out.
Detroit fell to 3-7, needing victories in the next two games to win its first series in a season that started with relatively high hopes, after failing to make Washington's gamble backfire.
''I give them a lot of credit,'' Leyland said. ''I was certainly very comfortable with Victor in that position.''
NOTES: Joe Medwick had 305 doubles at the end of the 1938 season when he was 26 and had 48 more the following season before his 28th birthday. ... Since 1946, Albert Pujols (298), Robin Yount (289), Alex Rodriguez (276) and Vada Pinson (273) came close to the 300-doubles mark before turning 28, according to STATS LLC.
---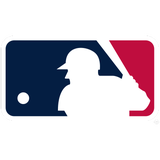 Get more from Major League Baseball
Follow your favorites to get information about games, news and more
---