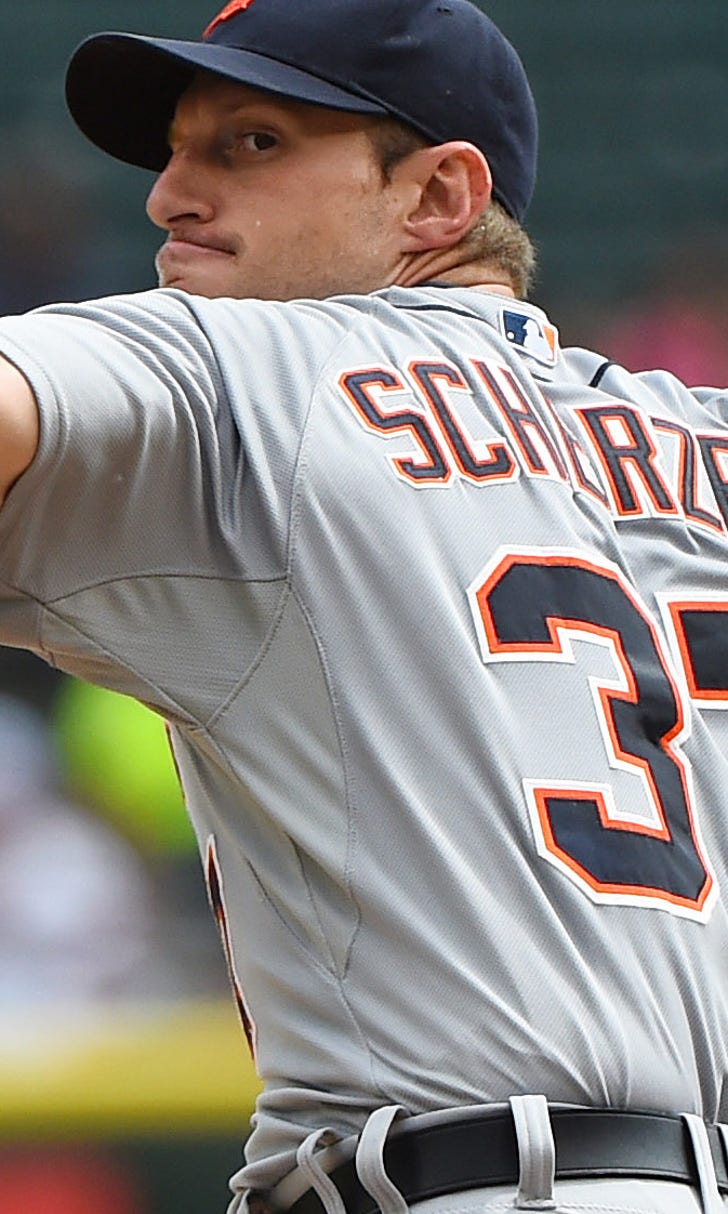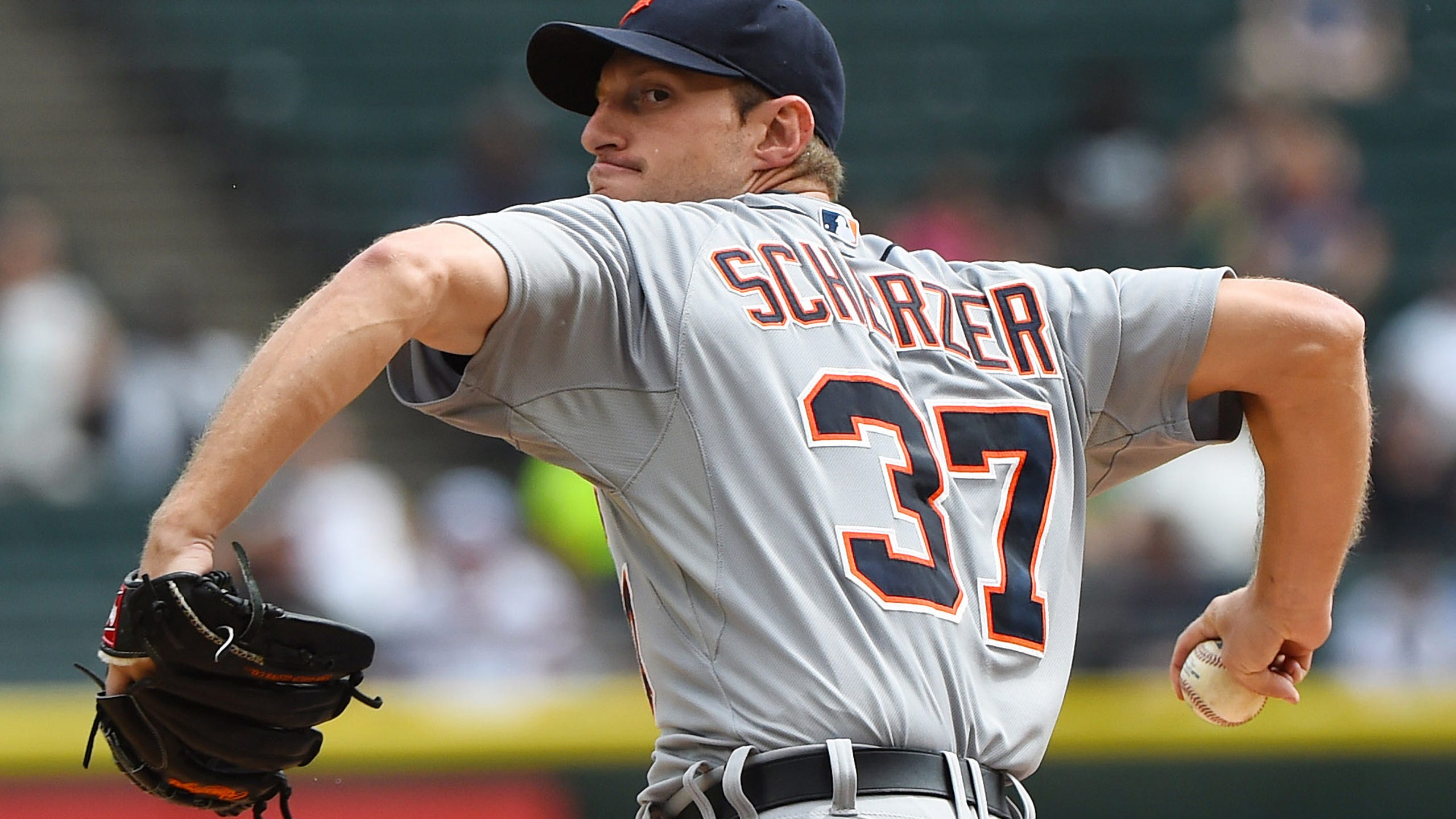 Plenty of potential suitors for Scherzer in free agency
BY Ken Rosenthal • November 20, 2014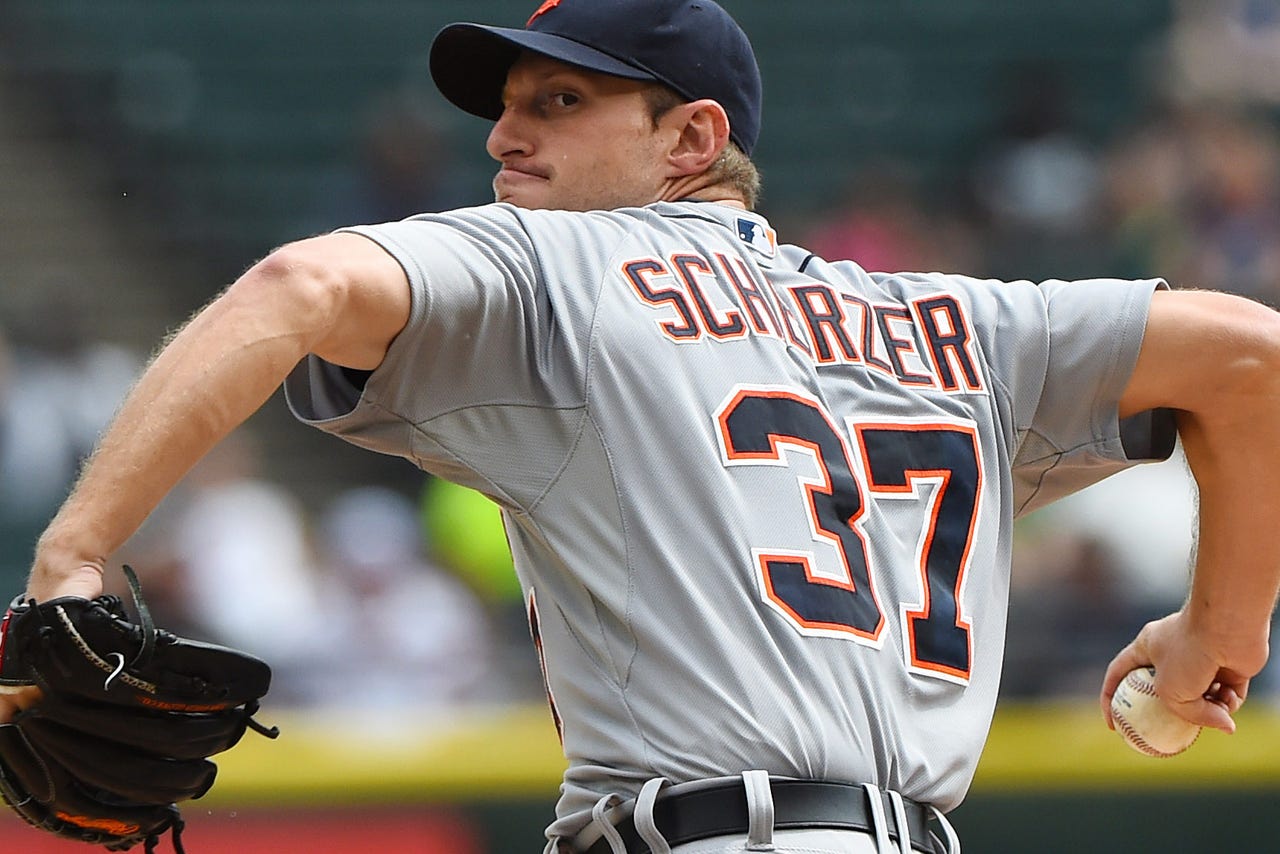 Max Scherzer's name isn't prominent early in free agency, but that's to be expected. Scherzer's agent, Scott Boras, is Mr. January, not Mr. November.
So, while it's possible that Scherzer will sign at the winter meetings early next month, it's far more likely that Boras will act later, after allowing the market to marinate.
Let's not confuse the early silence with a lack of interest in Scherzer, however. A prominent agent — not Boras — outlined his vision of the potential Scherzer market Wednesday night, and it was pretty darned expansive.
What follows is speculation, based upon the conversation with the agent. The idea is to show how the interest for Scherzer could develop, and develop quickly.
Here we go:
• Nationals. Sure, they're stacked with starting pitching. But right-handers Jordan Zimmermann and Doug Fister are entering their free-agent years. Zimmermann has rejected multiple extension offers. Why not trade Zimmermann and invest in Scherzer?
Nats GM Mike Rizzo has a history with Scherzer -- the righty was Rizzo's last first-round pick as Diamondbacks scouting director in 2006. Boras has a strong relationship with the Nats — righty Stephen Strasburg and outfielders Bryce Harper and Jayson Werth are all Boras clients.
The trade market for five-plus pitchers is limited due to the lack of control a team would inherit and the glut of pitching available. But what if the Nats could trade Zimmermann for Angels second baseman Howie Kendrick and a bullpen arm? Both teams would have to think about it, right?
• Yankees. They're saying privately they won't pursue Scherzer and/or Jon Lester, citing the questionable track records of pitchers who sign $100 million contracts.
Translation: We haven't talked owner Hal Steinbrenner into it yet.
At this point last year, the Yankees were claiming they would stay under the $189 million luxury-tax threshold. And we saw how far those supposed good intentions went.
Bottom line: Only three Yankees pitchers worked more than 110 innings last season. The first is right-hander Hiroki Kuroda, who is a free agent and turns 40 in February. The second is righty Masahiro Tanaka, who has a torn ligament in his elbow and remains a major question. The third is righty David Phelps, a swingman who is a back-end starter at best.
CC Sabathia and Michael Pineda are questions, and the Yankees' one known free-agent target, righty Brandon McCarthy, can't be the sole answer.
Boras will be calling . . .
• Tigers. True, Scherzer rejected their six-year, $144 million offer last March, helping trigger the Tigers' trade for left-hander David Price in July. Price offered an additional year of control, giving the Tigers protection if Scherzer bolted. But now the landscape is shifting again.
Both Price and right-hander Rick Porcello are entering their free-agent years, leaving righties Justin Verlander and Anibal Sanchez as the Tigers' starters under long-term control. Price admitted to CBSSports.com that he struggled with his transition to Detroit. He seems happier now, but happy enough to stay with the Tigers?
Doesn't seem likely, leaving the Tigers in need of another long-term starter. Porcello could be the answer, but his return, too, is no guarantee — he stands a chance to hit the open market at 27, and might want to explore his options.
The Tigers could use the next several weeks to explore extensions for Price and Porcello. If they are frustrated in those efforts, they could consider trading one of them and signing Scherzer.
• Cardinals. If they're interested in Lester, as ESPN's Jim Bowden reports, why wouldn't they be in interested in Scherzer, who actually is a native of St. Louis?
The Cardinals, even after trading right-hander Shelby Miller, do not lack for rotation candidates. Still, the group overall is not as deep as it might appear.
Adam Wainwright is 33 and coming off elbow surgery. John Lackey is 36 and entering his free-agent year. Carlos Martinez and Marco Gonzalez are unproven, Michael Wacha and Jaime Garcia are physical questions.
Lester is perhaps a more obvious fit — all of the above starters except Garcia are right-handed. But whether the Cardinals would even want to spend on an elite pitcher is an open question.
The Cardinals have $93.6 million in commitments for 2015, according to Cot's Baseball Contracts, and their projected arbitration salaries could increase the total to about $107 million. They've got financial flexibility, but enough to add a pitcher for $20 million-plus per season? Remains to be seen.
• Dodgers. A team in a funny spot. The Dodgers keep talking about reducing payroll, and their new club president, Andrew Friedman, excelled at fielding competitive teams on a budget with the Rays. Still, the Dodgers want to win, and it's difficult to imagine that they will simply stop spending.
The team currently has more pressing needs: bullpen, shortstop, etc. But Zack Greinke is almost certain to opt out of his contract at the end of the season, leaving lefties Clayton Kershaw and Hyun-Jin Ryu as the Dodgers' only long-term starters.
Doesn't mean the Dodgers will sign Lester or Scherzer. But it would behoove them to at least explore the possibility.
---
---