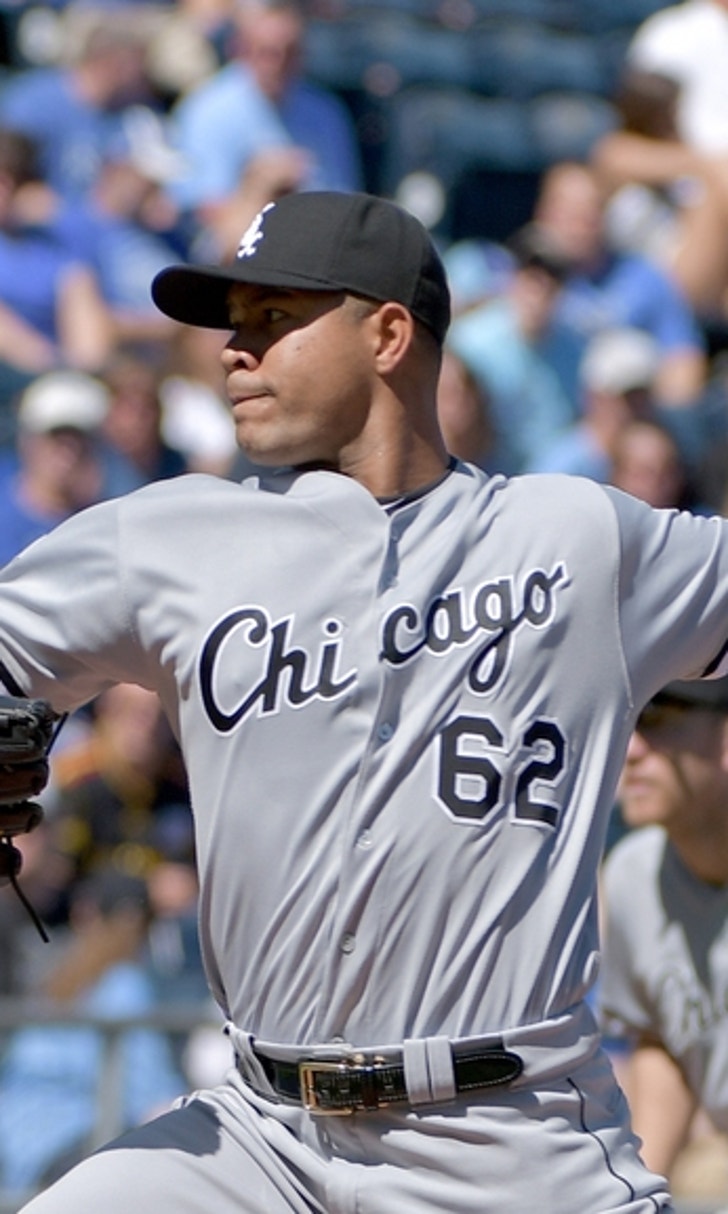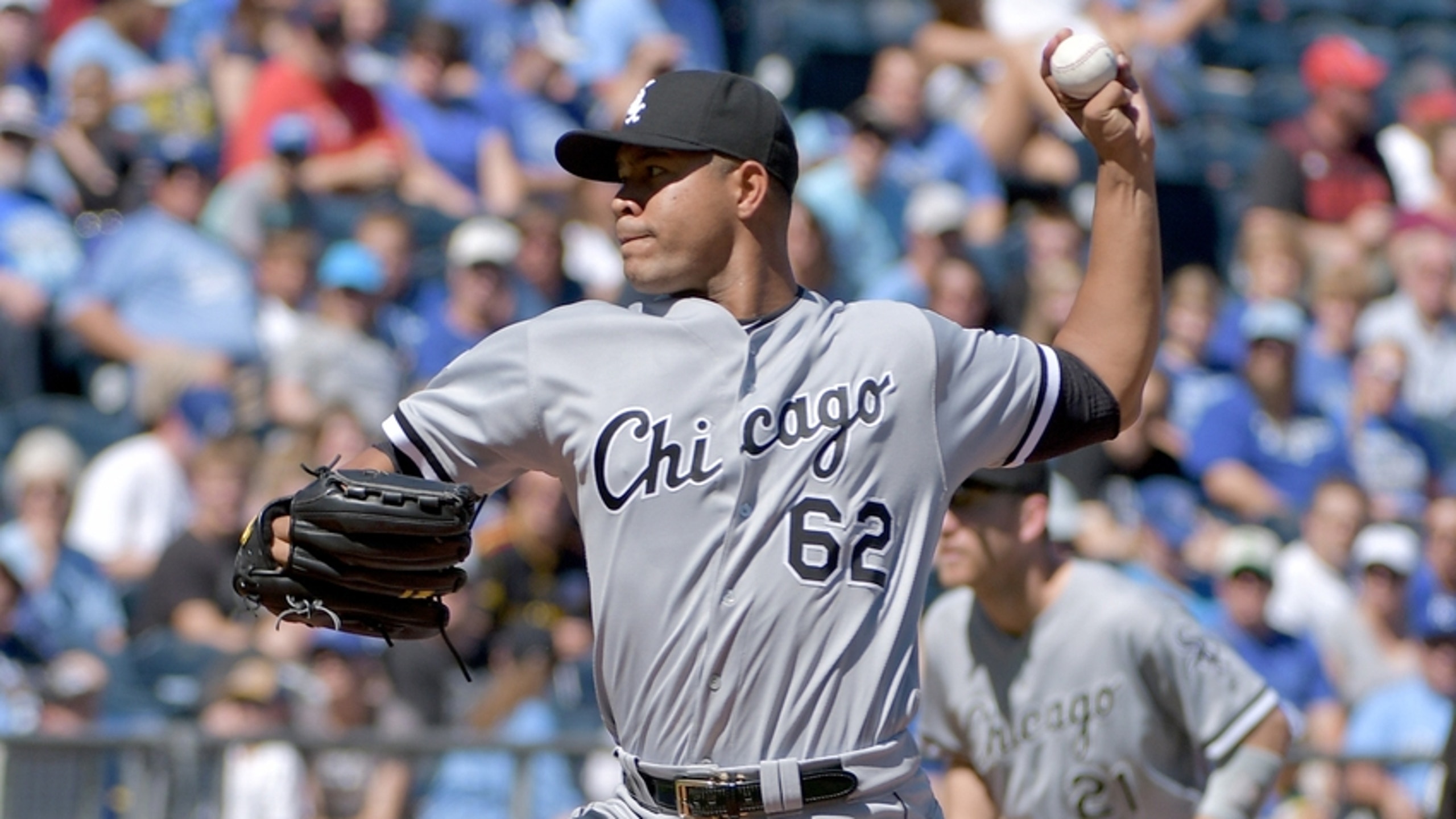 Pittsburgh Pirates: How Much Would Jose Quintana Trade Cost?
BY Fansided and Tim Boyle/FanSided via Call to the Pen • June 30, 2017
Chicago White Sox starting pitcher Jose Quintana remains a trade target of the Pittsburgh Pirates. If a deal gets done, which players might we see moved?
The Boston Red Sox won't complete a Jose Quintana trade anytime soon. They sold the farm for his ex-teammate, Chris Sale. The Washington Nationals probably won't land Quintana either. They overpaid for another former Chicago White Sox teammate of his, outfielder Adam Eaton.
The Pittsburgh Pirates are a different story. They could assemble a Quintana trade package to land the quality southpaw without hurting their future. Their abundance of young talent is what can get it done. The first question to answer is whether they should.
As we approach the 2017 season, the Pirates are a mid-tier squad. When the team plays well, they compete. The slightest of struggles and a repeat of 2016 is bound to happen.
The roster is deep, but not full of superior talent. An obvious missing piece of this puzzle is an ace starting pitcher. Gerrit Cole will at times fill this need. However, he is not enough to guarantee this team goes far. Paired with Quintana, the Pirates are far more likely to see themselves playing in October.
Quintana's presence on the Pirates would greatly benefit them. So, yes, they should pay a lofty price to get him. He is, after all, under team control for four more years and not at a very high price.
While the Pirates have certainly been lucky with other starters in recent history thriving, such as A.J. Burnett did in 2015, they haven't been known for pitching. Quintana could help change this. Over the last three seasons he has a 3.29 ERA. Each season his ERA+ has gotten better, too, with last year reaching a new career high at 125.
The asking price for Quintana has been notably high. After snagging the top position player prospect in baseball from the Red Sox and the top pitching prospect from the Nationals, there's no reason to believe the White Sox are about to start playing nicely. Quintana is, after all, coming off his fourth straight season of pitching 200 innings along with other favorable numbers.
Any trade between the Pirates and White Sox that includes Quintana would begin with outfielder Austin Meadows. He is the franchise's top prospect and most expendable if they hold on to Andrew McCutchen. A trade for Quintana would also require the Pirates to give up either Jameson Taillon or Tyler Glasnow. Due to the former's injury history, it's quite possible the White Sox would prefer Glasnow. Landing the franchise's top position player and pitching prospect would seem like enough. Since the White Sox are in the driver's seat, it might be possible to get even more.
Beyond Meadows and Glasnow, the Pirates should be able to get the White Sox to settle with the addition of Josh Bell. This would already be a huge haul for the White Sox. It would get them the top three members of the Pirates' farm system. All three also happen to be in the current top 20 in all of Major League Baseball. Surely, this would satisfy the White Sox.
Obviously, this is a lot to give up. Meadows, Glasnow and Bell are three guys the Pirates are counting on for the future. Trading for a guy of Quintana's abilities would, however, accelerate their success, but also negatively impact the franchise in a few years. It's a matter of what the Pirates believe is more realistic. Is Quintana and the rest of the current roster talented enough to win now or should they wait it out and hope the youngsters develop into something amazing?
More from Call to the Pen
Most of this offseason has been the Pirates riding a pendulum of their next move. Knowing the Chicago Cubs are going to be really good again and the St. Louis Cardinals aren't going anywhere makes it tougher. Already, they're competing within their division against two of the best franchises in the league.
On one side, the Pirates are big sellers. They've shopped McCutchen repeatedly without anyone willing to pay the price. Cole also seemed like a trade candidate. Instead of doing anything drastic, they've sat right where they were at the start. Fulfilling the definition of insanity, the Pirates have thus far played it safe.
Meanwhile, the other option they've had presented to them is buying. A starting pitcher seems to be the lone desire. Position players are pretty much locked into their positions with several even providing versatility. Josh Harrison is the everyday utility man with Adam Frazier playing this same role off the bench. It's that lack of a solid starting rotation that currently has the immediate future looking questionable.
If the Pirates can get away with trading Meadows, Glasnow and one other prospect ranked lower than Bell, then Quintana is worth it. His four years of control is very useful in this decision as he is far more than a rental. Quintana is a guy Pittsburgh can build around.
---
---