Major League Baseball
Major League Baseball
Pirates-Nationals postponed because of rain
Published
May. 18, 2011 2:28 a.m. ET

One week ago, the Pittsburgh Pirates were 18-17 and savoring the taste of being above .500 that late in the regular season for the first time since 2004.
Six defeats later, the Pirates were happy to get a day off when Tuesday's game against the Washington Nationals was rained out.
''We'll just take this day and enjoy it,'' Pittsburgh first baseman Lyle Overbay said. ''Then, hopefully we can get momentum, lady luck, or whatever you want to call it, on our side.''
The Nationals announced Tuesday's postponement more than three hours before the scheduled first pitch and said a makeup date will be announced in the coming days. Tuesday's game was to be the finale of a two-game series.
Including Tuesday's Baltimore-Boston, Toronto-Detroit and Florida-New York Mets games, there have been 30 postponements in the major leagues this year, nine more than last season's final total.
For the Pirates, the rainout gave the team a chance to regroup from the season-high skid that threatens to derail their promising start.
''It's a long season,'' Pittsburgh manager Clint Hurdle said. ''A lot can happen in a week, but you have to take care of today. The sky is not falling. There's no little chicken running around outside in a raincoat. We'll get it right.''
A major component in the Pirates' recent struggles has been clutch hitting. In Monday's 4-2 loss to Washington, Pittsburgh had 10 hits but was 2 for 12 with runners in scoring position.
''Our production has been consistent in the fact that we need more,'' Hurdle said. ''We still have to answer the bell with runners in scoring position. I've said it three days in a row - the pitcher is the one that's in peril.''
The Pirates are learning to balance being aggressive with being smart when they have the opportunity score.
''The biggest thing is making sure we're not giving ourselves up and making sure we get our pitch,'' Overbay said. ''It seems like we just get up there hacking. We need to be patient and trust in our game plan.''
Charlie Morton was slated to start Tuesday for the Pirates, but had his second straight start rained out. He was pushed back to Wednesday against the Cincinnati Reds.
Hurdle said another benefit of the rainout will be the opportunity for his taxed bullpen to earn a rest.
''We've had a couple of guys that we wanted to stay away from,'' he said. ''Now this will put us in a stronger position out of the bullpen.''
Washington is scheduled to open a two-game series at the New York Mets on Wednesday. Tuesday's scheduled starter, Jordan Zimmermann, will be skipped in favor of Tom Gorzelanny. The Nationals said the decision is not injury-related. Livan Hernandez is to pitch Thursday.
---
---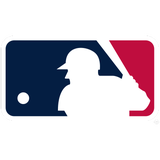 Get more from Major League Baseball
Follow your favorites to get information about games, news and more
---