Major League Baseball
Major League Baseball
Peavy, Belt, Giants fall apart; KC forces Game 7
Published
Oct. 29, 2014 12:02 a.m. ET

KANSAS CITY, Mo. (AP) Jake Peavy and the San Francisco Giants hoped Game 6 of the World Series would result in a parade.
It did, all right - a parade of Kansas City runs.
In the worst outing of his standout career, Peavy watched the Royals march around the bases on their way to an early blowout, routing the Giants 10-0 Tuesday night to force a Game 7.
''It just wasn't my night. I don't know what else to tell you,'' Peavy said, shaking his head several times.
''It's hugely disappointing. It's as disappointing as it can get.''
Always fired-up and vocal on the mound, Peavy walked to the dugout without any expression when he got pulled in the middle of a seven-run second inning that turned on a grounder botched by first baseman Brandon Belt.
On this evening, there wasn't much for the Giants to say. Not after a series of bloopers, bouncers and broken-bat hits doomed them.
''You've got to have a little good fortune in this game,'' Peavy observed. ''We certainly didn't have any tonight.''
The one good thing that did happen for manager Bruce Bochy: It was so one-sided early, he was able to preserve his best relievers for Wednesday night. That bullpen includes ace starter Madison Bumgarner, who has already volunteered to pitch if needed.
A day earlier, Peavy sat at the podium with two of his young sons for a playful news conference. The pitcher was asked whether his family had thought about buying a San Francisco cable car - a real one, as a souvenir - if the Giants won.
Peavy was coy, saying that decision was for another day. But fifth-grader Wyatt whispered in his dad's ear: ''We picked out a trolley car.''
The Royals quickly put the brakes on that purchase.
Now, San Francisco will have to reverse a most daunting trend. Home teams have won the last nine Game 7s in the World Series. The Giants are 0-4 when a best-of-seven Series has been pushed to the limit, most recently when Barry Bonds & Co. lost to the Angels on the road in 2002.
Peavy retired the first two batters of the game, then things unraveled in a hurry. The right-hander wound up escaping a two-on jam in the opening inning, showing no ill effects from a foul ball that rattled into the Giants' dugout in Game 3 and cut the thumb on his pitching hand.
''It was fine,'' he said.
In the second, it all fell apart.
Mike Moustakas was able to ground an RBI double between a diving Belt and the bag for a 1-0 lead. Alcides Escobar came up with runners on second and third and no outs, and hit a grounder to the right side.
Belt ranged far off the base, looked to see if he had a play at home - Salvador Perez held at third - and then missed his tag on a diving Escobar. Peavy yelled for Belt to check Perez for a possible play at the plate, and the Giants wound up getting no one.
The misplay seemed to open the door for the Royals. Nori Aoki followed with an RBI single, and that was all for Peavy.
''I thought he had pretty good stuff tonight. I did. I know the numbers don't indicate that,'' Bochy said. ''If he had a little luck, he probably gets out of that inning. They just hit the ball where we couldn't get to it.''
The 33-year-old Peavy was charged with five runs and six hits with a walk in just 1 1-3 innings.
''We were making Peavy work. We were making him throw it in the strike zone,'' Royals designated hitter Billy Butler said.
It was the second-shortest of 346 career starts for Peavy over 13 seasons - in 2009, two years after winning the NL Cy Young Award with San Diego, he gave up four runs in one inning.
Peavy sat quietly in the dugout as the Royals kept scoring in the big second inning. By the time it ended, he was left with 7.98 ERA in nine postseason starts - and a 9.58 mark in three World Series tries.
Peavy went to the clubhouse after he was yanked and watched video of his pitches with Game 7 starter Tim Hudson. After that viewing session, Peavy said he was sure he'd thrown the ball where he wanted.
''It seemed like we couldn't catch a break. I don't know how many times in a 13-year career you break three bats and don't even get one out on any of them,'' he said.
No matter, there would be no planning yet for a victory parade.
''Who doesn't want a Game 7?'' Peavy said. ''That being said, we wanted to get it done tonight. I wanted to get it done.''
---
---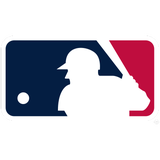 Get more from Major League Baseball
Follow your favorites to get information about games, news and more
---