Major League Baseball
Major League Baseball
Paging Tommy John: Pitchers having painful spring
Published
Mar. 18, 2014 3:55 p.m. ET

TAMPA, Fla. (AP) Jarrod Parker, Kris Medlen and Luke Hochevar are out for the season, Patrick Corbin and Brandon Beachy might join them in the operating room.
All over spring training, there's been an outbreak of wrecked elbows and pained pitchers.
Next stop, those dreaded words: Tommy John surgery.
''It doesn't surprise me at all,'' Tommy John himself said Tuesday. ''Tommy John surgery will grow exponentially in the next 50 years.''
''I really think there will come a day when if you have 12 pitchers on your staff, 10 will have had Tommy John surgery,'' the 70-year-old lefty told The Associated Press from his home in Watertown, N.Y.
Still, this recent wave makes Boston Red Sox manager John Farrell wince.
''It grabs all of our attention,'' he said before his World Series champions played the New York Yankees. ''There's a rash of it going on right now.''
''Regardless of who they play for, it's a sad day when you read about a guy that's having the surgery,'' he said. ''You empathize with the guys going down. There's a long road ahead of them.''
As to why so many sudden cases, Farrell isn't sure.
''It makes you scratch your head,'' the former big league pitcher said. ''I don't have an explanation.''
Stars Stephen Strasburg, Adam Wainwright, Tim Hudson, John Lackey and Joe Nathan are among the dozens of pitchers who have come back strong from the ligament transplant procedure.
Young Mets ace Matt Harvey, who threw the first pitch at last summer's All-Star game, had the surgery in October. He's working out in camp and hopes to pitch this year.
''I think after watching what happened to a couple guys on the Braves, everybody's always going to so cautious about the recovery, but as a competitor we're always going to want to get back on the field,'' he said Tuesday.
One trend Farrell has detected: ''What's happening more is guys going for a second one,'' he said.
The NL East champion Braves took a double hit with injuries to Medlen and Beachy, both of whom previously had Tommy John surgery.
The AL West champion Athletics once again lost Parker to the operation. He was scheduled to start on opening day. Teammate A.J. Griffin might be more fortunate - his sore elbow might heal on its own.
Corbin had been set to throw the first pitch of the 2014 regular season.
The 24-year-old lefty was ready to start for Arizona in Australia this Saturday against the Dodgers. Instead, the All-Star felt ''a small little shock'' in his arm during an exhibition outing.
Corbin later became the latest player to visit the busy doctor's office of prominent orthopedic surgeon James Andrews.
''This is all new to me,'' Corbin said. ''I've never been hurt before, so I'm just trying to get through it.''
Hochevar, a reliable reliever for the Royals, felt a twinge on his next-to-last pitch in a game two weeks ago. An MRI revealed a major tear of the ulnar collateral ligament.
The 30-year-old Hochevar missed almost three months in 2010 because of a sprained elbow.
''I knew this day was coming,'' he said. ''After the first time I hurt it, I knew it was coming. I'm extremely thankful it held up for four years.''
Not so lucky was Padres pitcher Cory Luebke. He recently had his second reconstructive surgery on his left elbow, having missed the entire 2013 season while rehabilitating from his first operation.
Everyday players aren't immune from this type of injury, either.
Minnesota power-hitting prospect Miguel Sano found out this spring training that he'll need the surgery, a setback for the 20-year-old third baseman. Texas outfielder Shin-Soo Choo had it several years ago.
To the pitcher whose name is synonymous with the career-saving surgery, more players will follow his path. John earned 288 victories from 1963-89 - after Dr. Frank Jobe performed the pioneering surgery on him in 1974, John won 164 times and never missed a start because of elbow trouble before retiring at age 46.
John thinks too many pitchers are putting too much stress on their arms at an early age, well before they ever become pros. He also believes several of the pitchers who are getting hurt this spring had pre-existing conditions.
''I'm not a doctor, but the way I deduce it, some of these guys had something wrong last year,'' he said. ''It just doesn't make sense that your arm or elbow just would disintegrate in three weeks.''
---
AP freelance writer Jon Santucci in Port St. Lucie contributed to this report.
---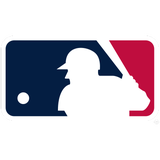 Get more from Major League Baseball
Follow your favorites to get information about games, news and more
---