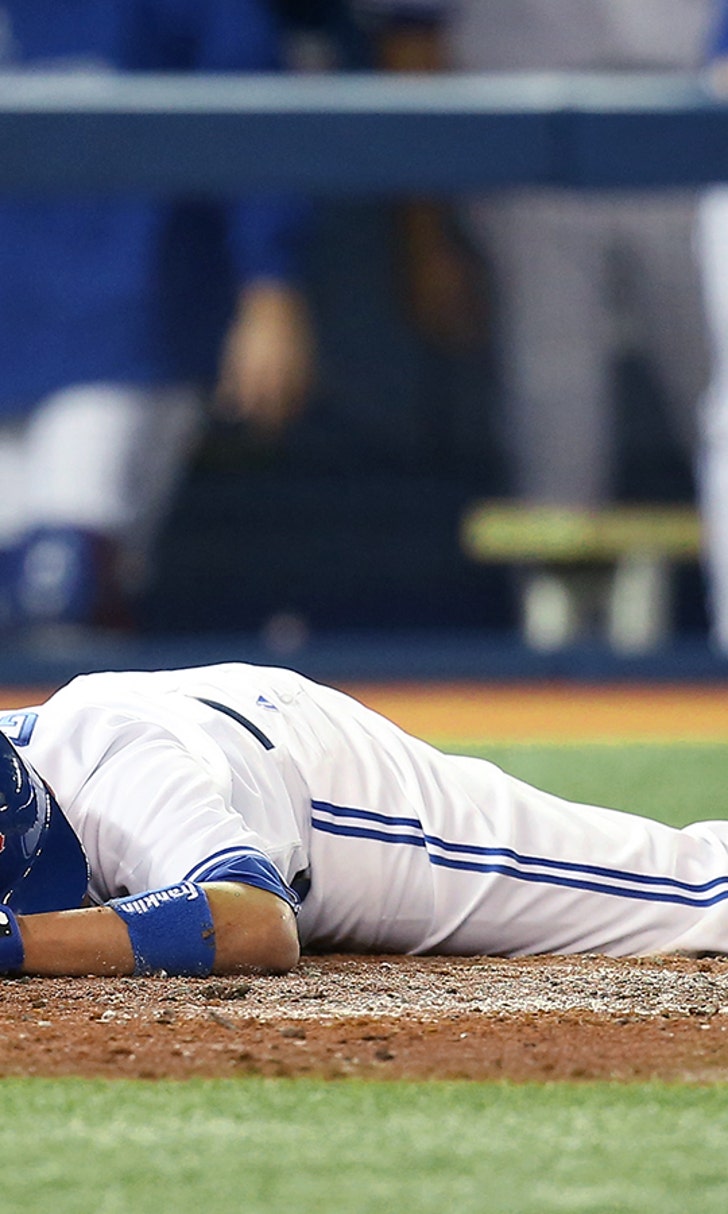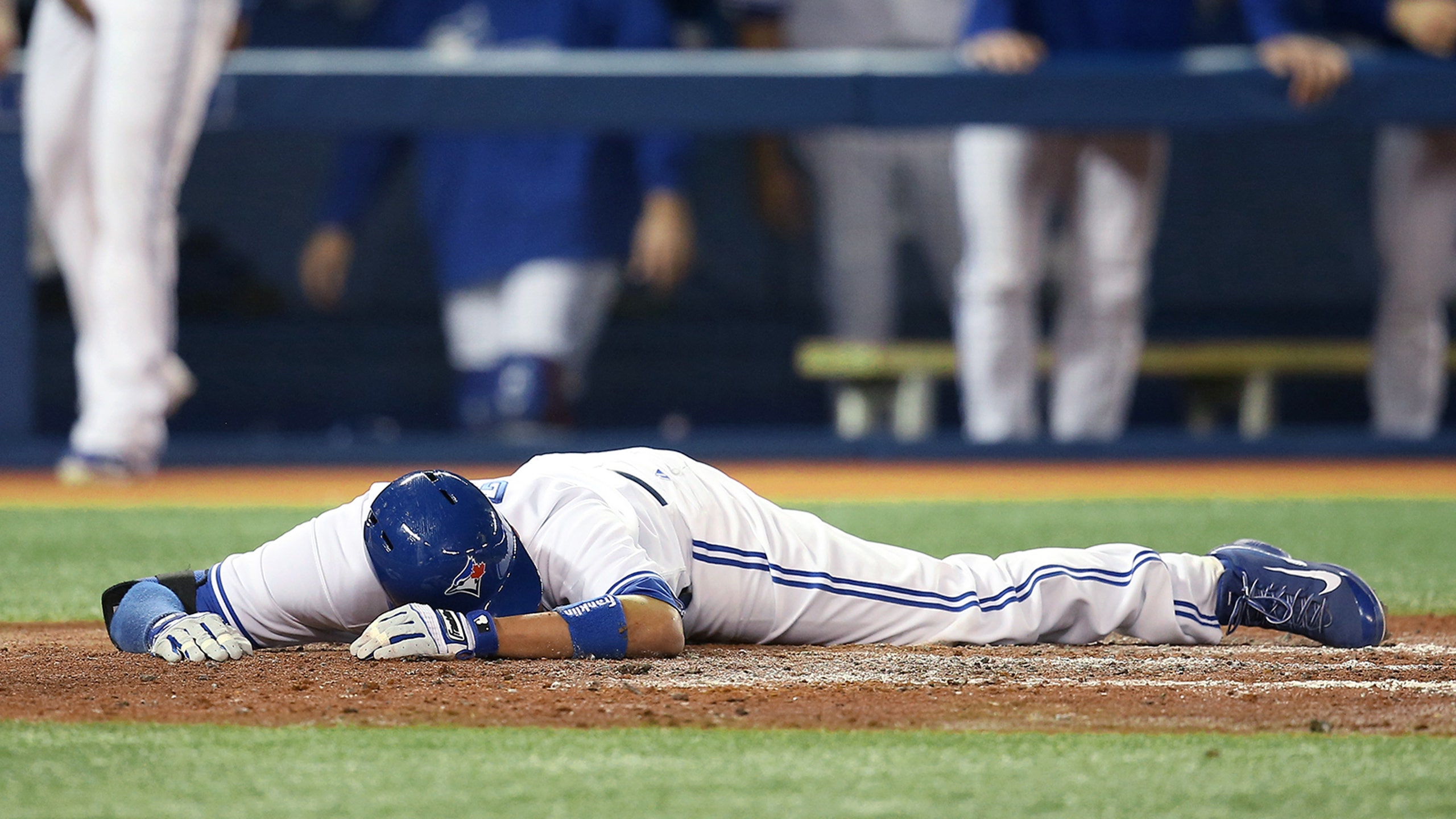 No, the Blue Jays won't finish last again
BY Rob Neyer • February 20, 2014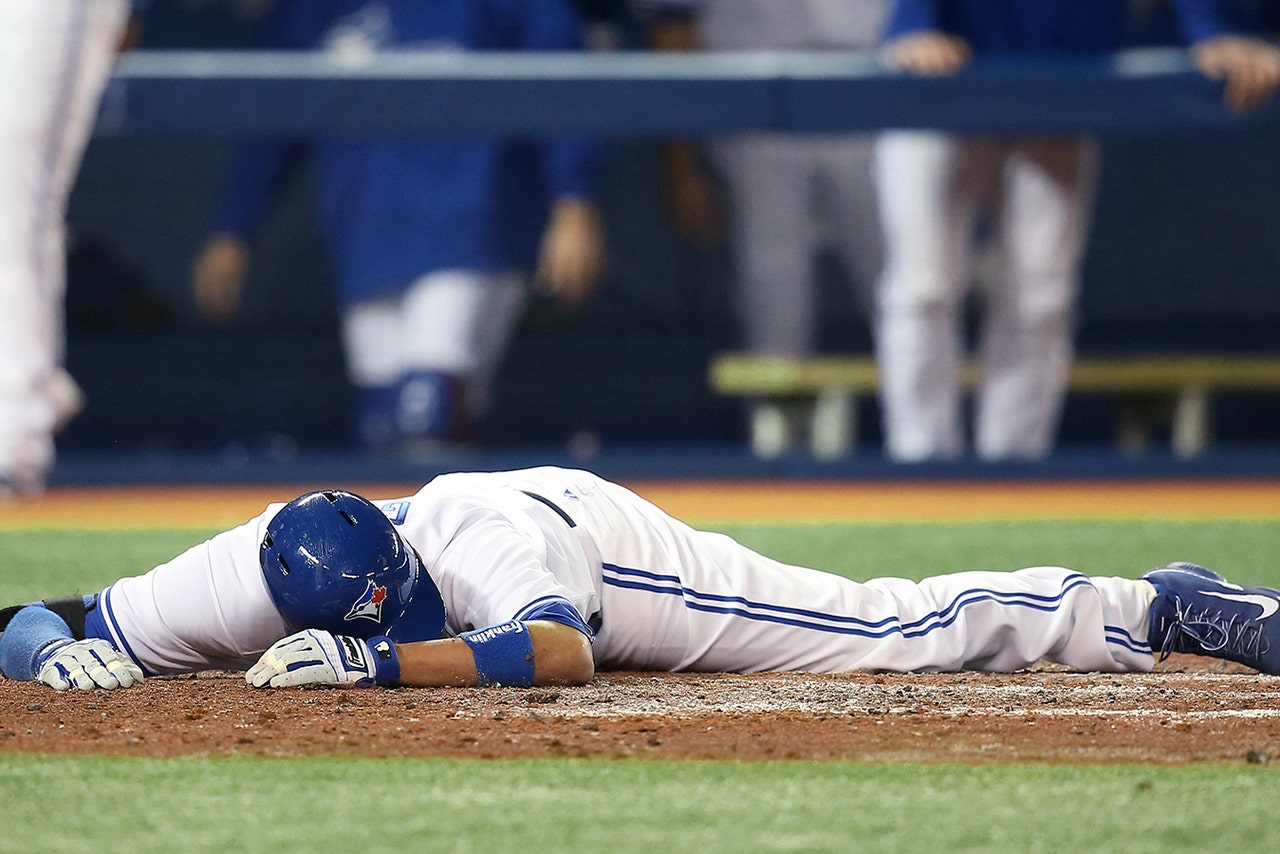 We make predictions! It's not all we do, but it's something we're expected to do. Even while most of us know that even if we knew everything (which we don't!), the vagaries of human existence will make a hash of everything. Or enough things, anyway, to make us look generally foolish a few months later.
What's that? You want a concrete example? Take it away, ESPN.com's Jayson Stark:
This is why all predictions, about everything, are the dopiest thing in sports.
Roll the clock back to last spring training. Nearly everybody was picking those Toronto Blue Jays to win the AL East. Remember?
Now ride that time machine back to this spring training. And nearly everybody is picking the Blue Jays to finish last in the AL East.
OK, makes sense . . . except for one minor detail: It's practically the same team.
Yeah, practically. There are only three significant differences: rookie Ryan Goins takes over at second base, Dioner Navarro takes over behind the plate, and Josh Johnson's spot in the rotation will be filled by … well, by somebody. Fifth starters usually aren't real good, but then again Josh Johnson was worse last year than aren't real good.
I will mention that there's not a great deal of upside at those first two spots. Goins hits like a shortstop, Navarro hits like a platoon catcher, and fifth starters … well, you know. The good news, as Stark points out, is that the Jays have a great deal of potential at the back end of the rotation, with Drew Hutchison and top prospects Marcus Stroman and Aaron Sanchez. The Blue Jays might have six or seven legitimate major-league starters on the roster this summer. It might get silly.
As Stark also points out, the Blue Jays were devastated by injuries last season:
Only three position players on the roster (Encarnacion, Lind and the ex-catcher, J.P. Arencibia) played in even 120 games. Three-fifths of the rotation (Happ, Morrow and Josh Johnson) wound up missing a combined 55 starts. The projected everyday lineup wound up playing exactly THREE games together.
So yeah, it's true that every team has injuries. And yeah, it's true that every team is supposed to build all the depth it can assemble to weather its injuries. But no team could have survived the health issues the Blue Jays had last season. Period.
Usually I don't care much for absolutes like Period … but I'm pretty sure it applies in this case. For another example, we have to go all the way back to 2012, when another team in the same division was supposed to finish in first place and instead finished in last place, due largely to a terrible rash of injuries.
Of course, that team jumped from last place to first place. So yeah, nobody should be particularly shocked if these Blue Jays make a Great Leap Forward, too. Which doesn't mean we should count on it. They won 74 games last season. To finish in first place, they'll need to win around 94 games. To win 94 games, they'll probably need more than just usual luck; they'll probably need to suffer fewer injuries than average, which seems unlikely considering the injury histories of their key players.
While we did like the Blue Jays a year ago, we didn't like them a lot; they just seemed like the most likely American League East club to win 90 games. Even with all the same, the Blue Jays wouldn't figure to be quite so good now, because a) they're a year older, and b) all those injuries last season do tell us something, however inexact, about their ability to stay healthy this season.
Mostly what those injuries tell us, though, is that the Jays were terribly unlucky last year. Some of the guys who got hurt last year will get hurt again. But most probably won't. We've got our first set of over/unders for 2014, and the 77.5 for the Blue Jays seems ridiculously low to me. I never bet on these things any more. But if I were still betting, I'd seriously consider betting on the Jays to play seriously better than they played last year. And last year they posted the run differential of a 77-win team.
When reviewing those over/unders with an eye toward a smart play, Grant Brisbee says the Mets aren't going to lose 91 games. I agree with him. But Grant says that's the only good bet. I disagree with him. The Jays will be healthier this season. The Jays will be better this season. And nobody should be particularly shocked if the Jays make a Great Leap Forward this season.
Even so, you shouldn't bet on it. Not unless you get odds, anyway.
---
---