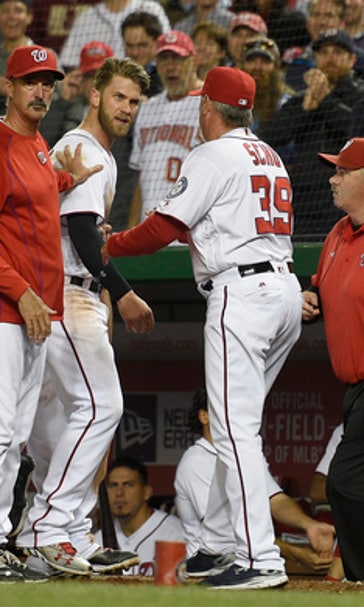 Nationals OF Bryce Harper appeals 1-game suspension from MLB
May 12, 2016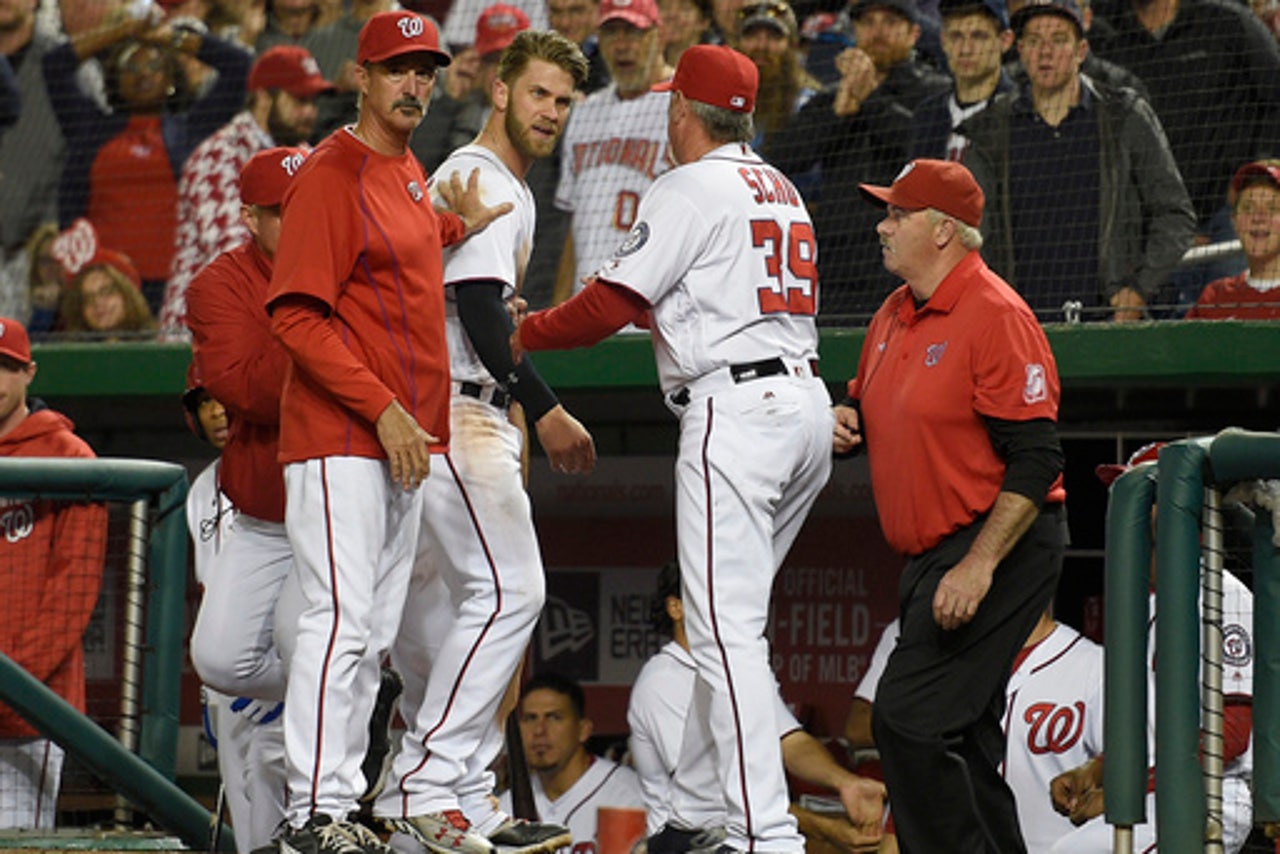 WASHINGTON (AP) Bryce Harper was suspended one game and fined Wednesday by Major League Baseball for his behavior following an ejection this week.
Harper appealed the penalty and remains eligible to play for the Washington Nationals until the process is finished, the commissioner's office said.
''I think the union, they'll take care of that, and figure out what happens,'' Harper said after Wednesday night's 3-2 victory over Detroit.
Last year's NL MVP went 2 for 3 with a walk against the Tigers as one of his teammates grabbed the headlines. Max Scherzer struck out 20 batters to match a major league record for a nine-inning game.
During the bottom of the ninth inning of Washington's 5-4 victory over Detroit on Monday night, Harper was in the dugout when he was ejected by plate umpire Brian Knight after Nationals batter Danny Espinosa was called out on strikes.
When someone is tossed from a game in the majors, he is required to leave the dugout.
Moments after the ejection, pinch-hitter Clint Robinson connected for a game-winning home run, and Harper ran onto the field with his teammates to celebrate. Harper pointed toward Knight and cursed at the umpire.
After the game, Harper described what he said as ''a couple choice words.''
When a reporter mentioned the possibility of getting fined, Harper said: ''If I do, I do. I'll pay it. Maybe (Knight will) get fined, too. So we'll see.''
''I think the only person that's pretty upset that saw it is my mom,'' Harper said Wednesday. ''I told her sorry. I texted her after the game. I think there's just certain things that, it just happens. You live and you learn, and there's nothing you can do.''
Nationals manager Dusty Baker acknowledged Tuesday that he thought Harper ''deserves something - a fine or something - to me,'' because ''probably what he did and said was wrong.''
Baker also said: ''Who's not going to come out on the field to celebrate a game-winning home run? I mean, what do you think we are - like, robots that don't have feelings?''
Harper's punishment was handed down by Joe Garagiola Jr., Senior Vice President of Standards and On-Field Operations for MLB. The amount of the fine was not disclosed.
Harper is batting .264 with 10 home runs and 27 RBIs.
---
---