Major League Baseball
Major League Baseball
Nationals 9, Braves 2
Published
Jul. 22, 2012 11:31 p.m. ET

The Nationals felt pretty good about themselves after earning a split of their four-game series with the Atlanta Braves.
Ryan Zimmerman homered twice and drove in three runs, and Danny Espinosa and Roger Bernadina each had three hits and two RBIs as the Nationals beat the Braves 9-2 Sunday in the finale of the series between the top two teams in the NL East.
After Washington blew a 9-0 lead Friday night in an 11-10 loss, the teams split a rainy Saturday doubleheader. The Nationals lead the division by 3 1/2 games - as they did when the series began. Atlanta had won 10 of its previous 13.
''They've been playing the best in the division. To win the first two and to get a split out of here, I think if I was them I'd feel deflated,'' Washington manager Davey Johnson said. ''Sometimes a split is like picking up ground.''
Johnson blamed himself for losing Friday's game and pointed out the teams play six more times and he expected a tight race between the two teams.
''The rest of the division is going the other way,'' he said.
The Nationals' manager's day wasn't all pleasant. He announced that All-Star shortstop Ian Desmond would be placed on the 15-day disabled list with a tear in his oblique. Desmond has been trying to play through the injury, but an MRI on Sunday revealed the tear.
Johnson said that Desmond was hurting at the end of Saturday's doubleheader.
''There was no point (Saturday) where I felt I made it worse.'' Desmond said. ''I was just ready for it to stop.''
Zimmerman's two-run homer and Espinosa's double keyed a four-run first off Atlanta starter Jair Jurrjens (3-4).
Zimmerman's solo shot and Espinosa's RBI double finished Jurrjens in the fourth. In his last two starts, Jurrjens has allowed 14 runs and 17 hits in six innings.
Michael Morse had three hits and scored three runs for the Nationals, who had 18 hits.
Ross Detwiler (5-3) allowed two runs and seven hits in seven innings to win his first game since May 3.
Zimmerman added a sixth-inning single. After receiving a cortisone shot on his right shoulder on June 24, Zimmerman is batting .392 with 11 home runs and 28 RBIs.
''A split's fine,'' Zimmerman said. ''Four-game series - to split is good. With as much baseball as we've played this weekend with the weather, all the things we had to deal with - the first two games the way they went for us to come back and win the next two games shows what kind of team this is.''
Braves third baseman Chipper Jones, who was 5 for 13 in the four games, felt an opportunity was lost. During its hot streak, Atlanta had cutting the deficit from six games to 3 1/2.
''Our chance to win the series was (Saturday),'' he said. ''We didn't get it done. Today was not good from pitch one. But we came in here and held our own for the most part. Thought we played well for the most part. We're right back where we started. Now it's time to hopefully make up ground while we're playing in separate cities.''
Rookie catcher Sandy Leon, playing in his fifth game, had a fifth-inning double that drove in two runs - his first two RBIs of the season.
Washington led 8-0 after five, but the Braves scored two runs in the sixth on a passed ball by Leon, and an infield out by Freddie Freeman.
''It's a little demoralizing when you're in a dogfight for the division and you're constantly fighting from behind,'' Jones said.
NOTES: Johnson said he expected the Nationals to recall OF Corey Brown from Triple-A Syracuse to take Desmond's place on the roster. ... Zimmerman had his 10th career multi-home run game - his first since Aug. 5, 2010. ... Jurrjens has an 11.29 ERA in his last four starts against the Nationals. ... Washington OF Jayson Werth (broken wrist) and INF Chad Tracy (groin) played well in their first rehab games Saturday, Johnson said. Both are about a week away from returning to the majors. ... Atlanta RHP Luis Avilan had his first major league hit - a fifth-inning single. ... The Nationals begin a three-game series in New York on Monday. RHP Jordan Zimmermann (7-6, 2.35) faces RHP Chris Young (2-4, 4.11). ... The Braves play three games in Miami starting Monday. LHP Mike Minor (5-6, 5.69) is scheduled against RHP Josh Johnson (5-7, 4.35).
---
---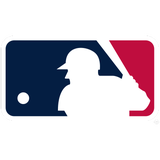 Get more from Major League Baseball
Follow your favorites to get information about games, news and more
---