Major League Baseball
Major League Baseball
Nationals 6, Mets 2
Published
Apr. 11, 2012 5:05 a.m. ET

Just two batters into his first start of the season, Ross Detwiler was in trouble. The Mets had runners on first and third with no outs.
Detwiler struck out Daniel Murphy, got Jason Bay to pop up and struck out Lucas Duda. After that, the left-hander allowed only a walk and retired his final 13 batters to lead the Washington Nationals over the Mets 6-2 Tuesday night and send New York to its first loss of the season.
''Right there, I needed to snap into it or it was going to get out of hand really quick,'' Detwiler said.
He adjusted quickly, just as he did a week ago when he was told he was going to be the Nationals' fifth starter. He spent nearly all of spring training preparing to work out of the bullpen.
''It kind of didn't sink in until I threw my bullpen in Chicago,'' Detwiler said, recalling the work that starters do in between their games.
Detwiler (1-0) allowed two hits in five scoreless innings, struck out six and walked one, denying the Mets what would have been their first 5-0 start since 1985.
The No. 6 overall pick in the 2007 amateur draft, Detwiler was making his 30th career start for the Nationals, of which 14 were in 2009. He said he was ready to pitch the sixth inning, but manager Davey Johnson decided he was done.
''He's got such a live fastball. ... It's fun to watch,'' Johnson said. ''He's kind of low-key, easygoing,, but there's a lot of fire inside.''
Ian Desmond homered off Dillon Gee (0-1) leading off the game, and Jayson Werth had four of the Nationals' 13 hits and drove in a run. Werth began the season hitting 1 for 14.
''I feel like I've swung the bat pretty good since the middle of January with nothing to show for it,'' Werth said. ''It's now how you start, it's how you finish.''
Washington's bullpen gave up two runs and five hits in the final four innings.
The Mets said during the game that David Wright's right pinky was broken a night earlier when he dived back to a base. The fracture to the middle bone of the finger is small enough that it can't be surgically reduced, so doctors put it in a splint and cleared Wright to return to baseball activities as soon as he can tolerate them.
''I couldn't grip a bat today - pretty easy decision today,'' Wright said. ''It's always frustrating to miss time, kind of breaks up the momentum we had.''
Last season, Wright was in quiet discomfort for weeks because of a stress fracture in his lower back and batted .226 before he went on the disabled list May 18. He sat out until July 22.
After Desmond's early homer, Werth's RBI single made it 2-0 in the sixth. Bobby Parnell relieved with two on, Daniel Murphy booted a grounder at second base for an error as Werth scored, and Wilson Ramos' RBI double made it 4-0.
Gee, who led the Mets with 13 wins last season, allowed four runs - three earned - and eight hits in 5 1-3 innings. He struck out six and walked one.
''Thought he threw the ball good,'' Mets manager Terry Collins said. ''If we make some plays behind him he leaves with a good outing.''
Justin Turner hit an RBI single in the seventh and Ronny Cedeno doubled in a run in the eighth.
Ryan Zimmerman got his 500th RBI with a sacrifice fly in the eighth.
NOTES: Nationals reliever Brad Lidge appeared to take a grounder off his leg in the ninth inning. He remained in the game after a visit from an athletic trainer. ... Ike Davis pinch hit for the Mets with two on and two outs in the seventh and struck out. New York's usual first baseman is also expected to sit against Stephen Strasburg (0-0) on Wednesday. Strasburg will go against LHP Johan Santana (0-0), who made his first big-league appearance since 2010 in the Mets' 1-0 win against Atlanta on opening day. ... Former Mets 2B Edgardo Alfonzo threw out the ceremonial first pitch. ... The sparse crowd on a cold, blustery night was announced at 26,927.
---
---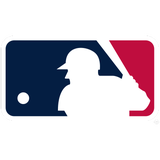 Get more from Major League Baseball
Follow your favorites to get information about games, news and more
---