Major League Baseball
Major League Baseball
Nationals 4, Braves 1
Published
Aug. 22, 2012 5:09 a.m. ET

Because the Washington Nationals have an innings limit for star right-hander Stephen Strasburg, there aren't many starts left in his remarkable season.
On Tuesday night, Strasburg ignored that talk and weathered his first major league rain delay, striking out 10 and allowing one run in six innings for his 15th win as the Nationals beat the Atlanta Braves 4-1.
For weeks, the impending shutdown of Strasburg (15-5) has been the talk of baseball and though the Nationals haven't said exactly what their limit is, it's thought to be between 160 and 180 innings. After this start, his fourth straight win, when he allowed four hits and walked one, he has thrown 145 1-3 innings.
''It's funny. Nobody talks to me personally about it. Obviously, I can either scour the Internet or watch all the stuff being said on TV or I can just keep pitching and watch the Golf Channel, I guess,'' Strasburg said.
Talk of his innings limit overshadowed discussion of the NL East race. Washington's win gave the Nationals a seven-game lead over second-place Atlanta, their largest of the season.
''Eight would be better,'' manager Davey Johnson said.
Had the rain delay exceeded an hour, Johnson said he would not have let Strasburg return to the game. Strasburg had allowed two hits and struck out four when the 51-minute delay began.
''I didn't like the way he was throwing, so I wanted him to go back out,'' Johnson joked.
''It was just a dominant outing. He had a good idea of what he wanted to do - and he was doing it.''
The Braves have lost four straight, and if they lose Wednesday, they will leave town with an eight-game deficit.
''It's not the end of the world. We've got 40 games left or whatever it is,'' Atlanta starter Paul Maholm said.
''We've got to take care of our business and come in tomorrow and expect to win. As long as we play well, we win series from here on out, I think the last couple weeks will be fun.''
Though the Nationals have baseball's best record, Strasburg isn't relaxing.
''Job isn't finished. It's still August. We're still focused. We're trying to win as many games as we can,'' Strasburg said.
He isn't treating his final few games as his personal playoffs, he said.
''They're regular season. I'm going to keep pitching. I'm in it with these guys for the long haul,'' Strasburg said.
Strasburg struck out Michael Bourn to begin the game and struck out two in the second. After he struck out Maholm and Bourn flied to left, the rain came. When the game resumed, Strasburg caught Prado looking to end the third inning.
Atlanta catcher Brian McCann was impressed with Strasburg before - and after the delay.
''I thought he was better,'' McCann said. ''He had his stuff going tonight. He had all three of his pitches going, his location was on.''
Strasburg struck out two more in the fourth, and in the fifth, fanned Juan Francisco, Paul Janish and Maholm to give him 10.
It was the fifth time this season Strasburg had struck out 10 or more. His career high is 14, which came in his debut on June 8, 2010.
''Each outing, each inning, he's learning more about what he wants to do. He's controlling what he wants the catcher to do more. It's fun watching,'' Johnson said.
In the sixth, Bourn grounded out. Prado doubled and Jason Heyward singled. Prado scored on Freddie Freeman's sacrifice fly to center. After Heyward was tagged for the third out trying to advance when a pitch got away from Jesus Flores, Johnson shook Strasburg's hand when he reached the dugout.
Drew Storen, Sean Burnett and Tyler Clippard each threw a scoreless inning. Clippard pitched the ninth for his 28th save in 32 opportunities.
Ian Desmond hit a two-out homer in the second off Maholm (11-8). It was his 19th of the season - and second in two nights.
Flores hit a three-run home run in the fifth for a 4-0 lead.
Maholm threw seven innings, allowing four runs and seven hits, walking one and striking out six.
NOTES: Atlanta 3B Chipper Jones was rested after he told manager Fredi Gonzalez his knees were sore following Monday's 13-inning game. ... Washington OF Bryce Harper struck out four straight times. He struck out in his final at-bat Monday. ... Heyward had three hits. ... This was the third straight game the Nationals have had delayed by rain. The total of the delays was 4 hours, 13 minutes. ... Atlanta RHP Kris Medlen (4-1, 2.03) pitches on Wednesday against Washington LHP Ross Detwiler (7-5, 3.25).
---
---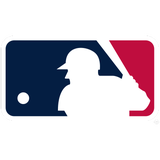 Get more from Major League Baseball
Follow your favorites to get information about games, news and more
---