Major League Baseball
Major League Baseball
Mota back with Giants after 100-game suspension
Published
Aug. 29, 2012 1:41 a.m. ET

San Francisco Giants reliever Guillermo Mota was activated from the restricted list on Tuesday after serving a 100-game suspension for his second positive drug test.
Left-hander Jeremy Affeldt has been placed on the paternity list to make room on the roster for Mota.
Mota tested positive for Clenbuterol, which he says was in children's cough syrup. His first suspension came in November 2006 when he was with the New York Mets.
San Francisco manager Bruce Bochy never considered not bringing Mota back. Some thought the Giants might not want to call him up in the wake of All-Star Game MVP Melky Cabrera's 50-game suspension for a positive testosterone test.
''Everybody makes mistakes,'' Bochy said. ''I do, you do, we all do and when you do there are consequences and he's paid the consequences with a pretty good suspension ... there was no question in bringing him up. What can you do, condemn the man for that? No, I wouldn't want to do that.''
Mota said he knows he should have read the label of the cough syrup before taking it, and that he plans to be more careful in the future.
He'll have to be, as a third positive test would result in a lifetime ban.
''What I did was a mistake and I did not read the label,'' he said.
Bochy believes Mota didn't intentionally take the banned substance, and that it is important to support players when they're dealing with difficult times such as this one.
''While we don't endorse these guys that are taking PEDs, we also want to be known as an organization that cares about the person as a whole, not just the player,'' Bochy said. ''Mota served his time and now it's time for all of us to move on.''
Mota said that when he appealed his suspension, Major League Baseball officials believed his story of why he tested positive, but that it didn't change the ruling.
''They have their rules and a rule is a rule,'' Mota said. ''They told me that I had to read the label.''
Bochy believes Mota's return will give the bullpen a boost.
''He's going to give us depth in the bullpen,'' Bochy said. ''We need some help there. We need some help bridging the gap to our late-inning guys. His experience is going to help.''
The 39-year-old Mota was 0-1 with a 5.06 ERA in nine games this season before his suspension. He was 2-2 with a 3.81 ERA in 52 appearances last season.
---
---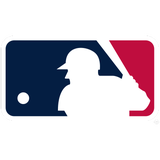 Get more from Major League Baseball
Follow your favorites to get information about games, news and more
---