Major League Baseball
Major League Baseball
More of the same for Verlander after banner 2011
Published
Jul. 11, 2012 2:32 p.m. ET

After winning the American League MVP last season, Justin Verlander might be even more important to the Detroit Tigers in 2012.
The overpowering right-hander has already thrown a career-high five complete games this year, bolstering a struggling rotation and helping the Tigers stay in the thick of the AL Central race. No, he's not likely to go 24-5 again, but Verlander - the American League starter in Tuesday night's All-Star game - has been every bit as dependable as he was when he pulled off his Cy Young-MVP double last season.
''He's pretty much the same all along. He gets locked in,'' manager Jim Leyland said. ''He has a special way that he gets ready and he does that for every start. He doesn't do anything different.''
Verlander struggled in the All-Star game, allowing five runs in the first inning. He's also 9-5, so his record probably won't look as gaudy as it did at the end of last season. Aside from that, very little has changed. His 2.58 ERA is right around last year's 2.40. His strikeout and walk rates are still impressive. Opponents are hitting .200 off him - compared with .192 in 2011.
And the Tigers have certainly leaned on their ace. They were favored by many to repeat as division champions after signing Prince Fielder in the offseason, but they trail the first-place Chicago White Sox by 3 1/2 games. Fielder and Miguel Cabrera have hit well, but Detroit's defense has been a problem, closer Jose Valverde has struggled with his health and his effectiveness and, aside from Verlander, the lowest ERA in the Tigers' starting rotation belongs to rookie Drew Smyly at 4.42.
Through all of those troubles, Verlander has been unfazed. He's now pitched at least six innings in 60 consecutive regular-season starts, and that's a big reason why the Tigers are still very much a threat in the second half.
''Stayed in it - surviving's the right way to say that,'' Verlander said. ''There's been opportunities where we could have made a move and didn't, and there's been opportunities where we could have gone backward and didn't. I know it's been frustrating for us, it's been frustrating for the fans and the city. But I think they should hang with us. I think this second half holds good promise.''
Before this year, Verlander had never thrown more than four complete games in a season. He threw his fifth last week - a four-hitter in a win over Minnesota.
''There was a time that we used to irritate him by bunting. Our thought was we could rattle him,'' Twins manager Ron Gardenhire said. ''He's matured and he's confident.''
Now, when the 29-year-old Verlander is annoyed, he seems to channel his emotions more productively.
''It wasn't so much them bunting, but it was the guys doing it - I didn't like them. I could see why they would think that got to me because I got chirpy with some of their guys in the past,'' Verlander said. ''That was just being younger and a little less mature. I quickly realized the best way to do it was to keep your mouth shut as much as you can and don't let anyone else get in the way of my ultimate goal, which is to get people out.''
If there's one adjustment Verlander has made recently, it's that he seems willing to pick his spots more when letting loose with his hardest fastball.
''I flipped what I used to do,'' he said. ''If I went out and had a bad start of a game or a high pitch count, I pitched to contact the last few innings and it would usually go pretty well. So I said to myself, `Why don't I just do that early in the game?' That way when I need my stuff I can save more pitches and make it deeper into games with more stuff later.''
Last year, Verlander averaged 15.7 pitches per inning, the lowest mark of his career. In 2012, he's ahead of that pace at 15.3.
That helps explain all those complete games - and it certainly bodes well for the stretch run, when the Tigers will need their best pitcher to be fresh and ready.
''He makes everything look easy. Big leaguers in general make it look easy. Pitching and hitting, it's extremely difficult,'' said Alex Avila, Detroit's 25-year-old catcher. ''My career's just starting so he's by far the best pitcher I've ever caught in my life. So I hope to catch him for quite a few more years.''
---
AP Sports Writer Larry Lage contributed to this report.
---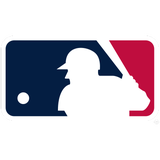 Get more from Major League Baseball
Follow your favorites to get information about games, news and more
---