Major League Baseball
Major League Baseball
MLB's most important stadium turns 20
Published
Apr. 10, 2012 1:00 a.m. ET

Remember those monstrosities known as multipurpose stadiums, and the dark days when they ruled the earth? Remember that awful era when baseball was infested with these drab concrete doughnuts, soulless places such as Three Rivers Stadium in Pittsburgh, or Veterans Stadium in Philadelphia, or Candlestick Park in San Francisco, or Shea Stadium in New York?
The architecture of American outdoor sports had, in the 1960s and 1970s, taken a turn toward practicality and drabness, with the assumption that a stadium suited for multiple teams could save money. Instead, what they really did was give short shrift to every team that played there and to every fan going through the turnstiles.
Today, the short-lived ideal that every stadium should look exactly like the others is gulping its last breaths. With the new Marlins Park replacing the hideous and depressing Sun Life Stadium in Miami, only three multipurpose stadiums remain in baseball: in the Tampa Bay area, in Oakland, in Toronto. Cause of death? Look back two decades, when the beautiful Camden Yards opened in Baltimore with an iconic red-brick warehouse just past the right-field fence and reminded us what a ballpark is supposed to look like.
It's nearly impossible to overstate the importance of Camden Yards in the annals of modern baseball history. George F. Will has called the opening of Camden one of the three most important developments in baseball since World War II, alongside the advent of free agency and the breaking of the color barrier.
When Camden was opening, an architecture critic for The New York Times wrote, "This is a building capable of wiping out in a single gesture 50 years of wretched stadium designs." And that's exactly what Camden did, spurring a wonderful renaissance in the American ballpark, where that nostalgic, fan-friendly look melded with modern amenities, and got a fat corporate logo slapped on top. Pittsburgh, with PNC Park. Philadelphia, with Citizens Bank Park. San Francisco, with AT&T Park. New York, with Citi Field.
"One of the great things, when the history of this period of baseball is written, will be what Camden Yards set off," MLB commissioner Bud Selig said recently. "It was amazing. You went from certain round ballparks that had no character — they all looked alike, Philadelphia, St. Louis, Pittsburgh — to what has been built since then, what they've done for the game. They're different. They're great for their area. They reflect their area. And the amenities are unbelievable. I watched it up close in Milwaukee going from County Stadium to Miller Park. It was like going to a new world."
Baltimore inspired so many other cities to revamp the way they treat the sporting experience: as starter mixes for downtown growth, as architectural structures that make a statement about a city, as places that put the fan experience above all else. But since then, Camden Yards, the ballpark that was built to look old, has gotten, well, a bit old. Strange to think of it, but Camden Yards is now the 10th-oldest ballpark in the major leagues.
"We knew if fans love the place, if it's great place for baseball, if it becomes part of the Orioles' tradition and history, the building will be well taken care of and it will last," Joe Spear told FOXSports.com.
Spear is the lead architect of Camden Yards for the architecture firm HOK Sports, now known as Populous.
"Sports is a very important thing in American culture," he said. "We knew it would be significant for people in Baltimore. We knew it needed to fit Baltimore, it needed to be all about Baltimore. That's was why we were so thrilled when we realized we could keep the warehouse and make it part of the ballpark. Because you're trying to create a special place. You're trying to create something that fans will fall in love with."
That's the difference between Camden Yards and the multipurpose stadiums it replaced. The multipurpose stadiums were places where baseball was played; Camden Yards is a place people visit to watch baseball.
It has been said there are no new ideas, only new ways of making them felt, and that was Camden. It didn't reinvent anything. It just channeled the beauty of the great American ballparks — the Wrigley Fields, the Fenway Parks, the Ebbets Fields — and gave that beauty a modern upgrade. The genius of Camden Yards was that it was a revolution that looked forward with a keen eye toward the past. Like the ballpark's defining feature being the century-old B&O Warehouse beyond the right-field fence or the ballpark being built on the site of a bar owned by Babe Ruth's father.
After Camden opened, Orioles great Cal Ripken Jr. commented that what he loved about the place was how it felt like he'd been there before. And that captures the essence of what these newfangled old-school ballparks do: They seamlessly mix nostalgia with convenience.
"The last thing we wanted to do was create something Walt Disney would have done," Spear said. "It has to be real. That's why we all loved the warehouse, because it was genuine and it was familiar."
Baseball is a sport uniquely suited to creative architecture in its stadiums. Unlike football, where the playing surfaces are uniformly 100 yards long, the baseball field is open to interpretation. Fenway is 302 feet to the right-field pole; the old Polo Grounds was 500 feet to the center-field fence. That means architects can incorporate things like historic warehouses, or frame city skylines, or build a hill in center field, like in Houston's Minute Maid Park. And as a spectator sport, baseball is the most passive; while you keep your eye on the puck every moment of a hockey game, baseball is filled with breaks and pauses that allow conversation to flow and the eye to wander around the stadium. All of which means that ballpark construction is more important in baseball than in any other sport.
So on the occasion of its 20th year, let me say this: Thank God for Camden Yards. With Camden's help, we've nearly slayed the beast of multipurpose stadiums. And in a very real way, Camden Yards helped save baseball.
You can follow Reid Forgrave on Twitter @reidforgrave, become a fan on Facebook or email him at reidforgrave@gmail.com. FOXSports.com senior baseball writer Ken Rosenthal contributed to this story.
---
---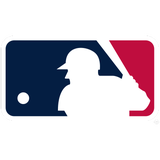 Get more from Major League Baseball
Follow your favorites to get information about games, news and more
---