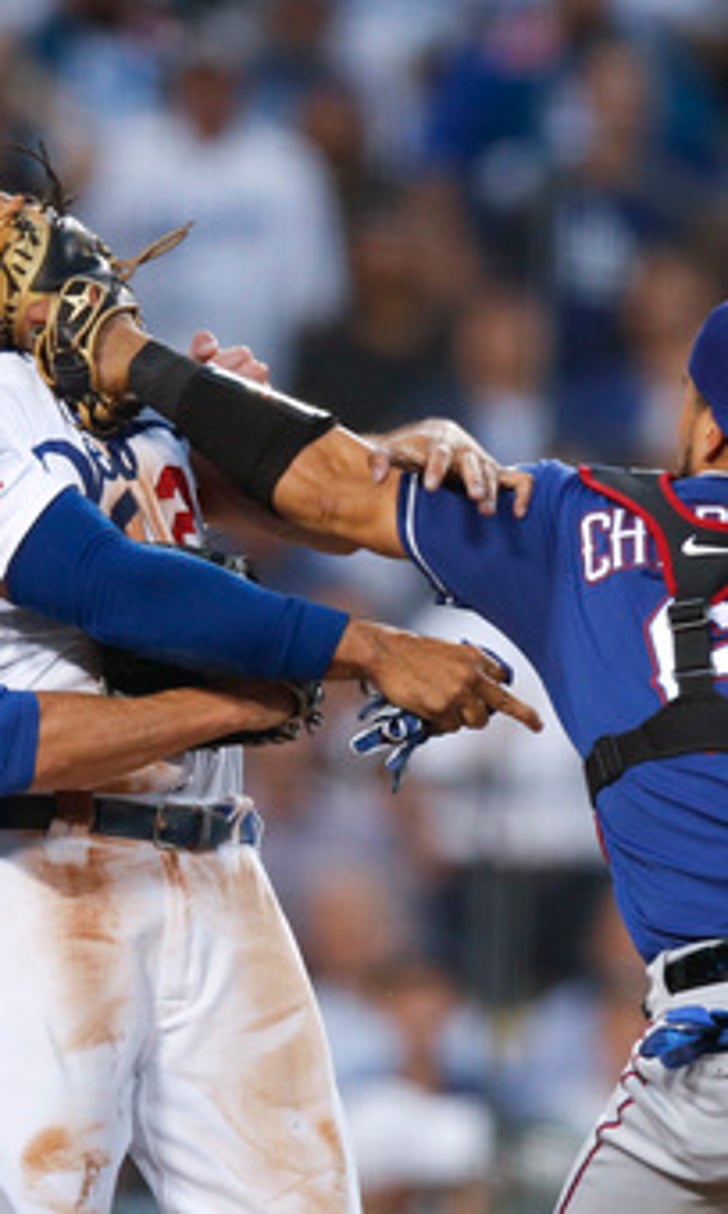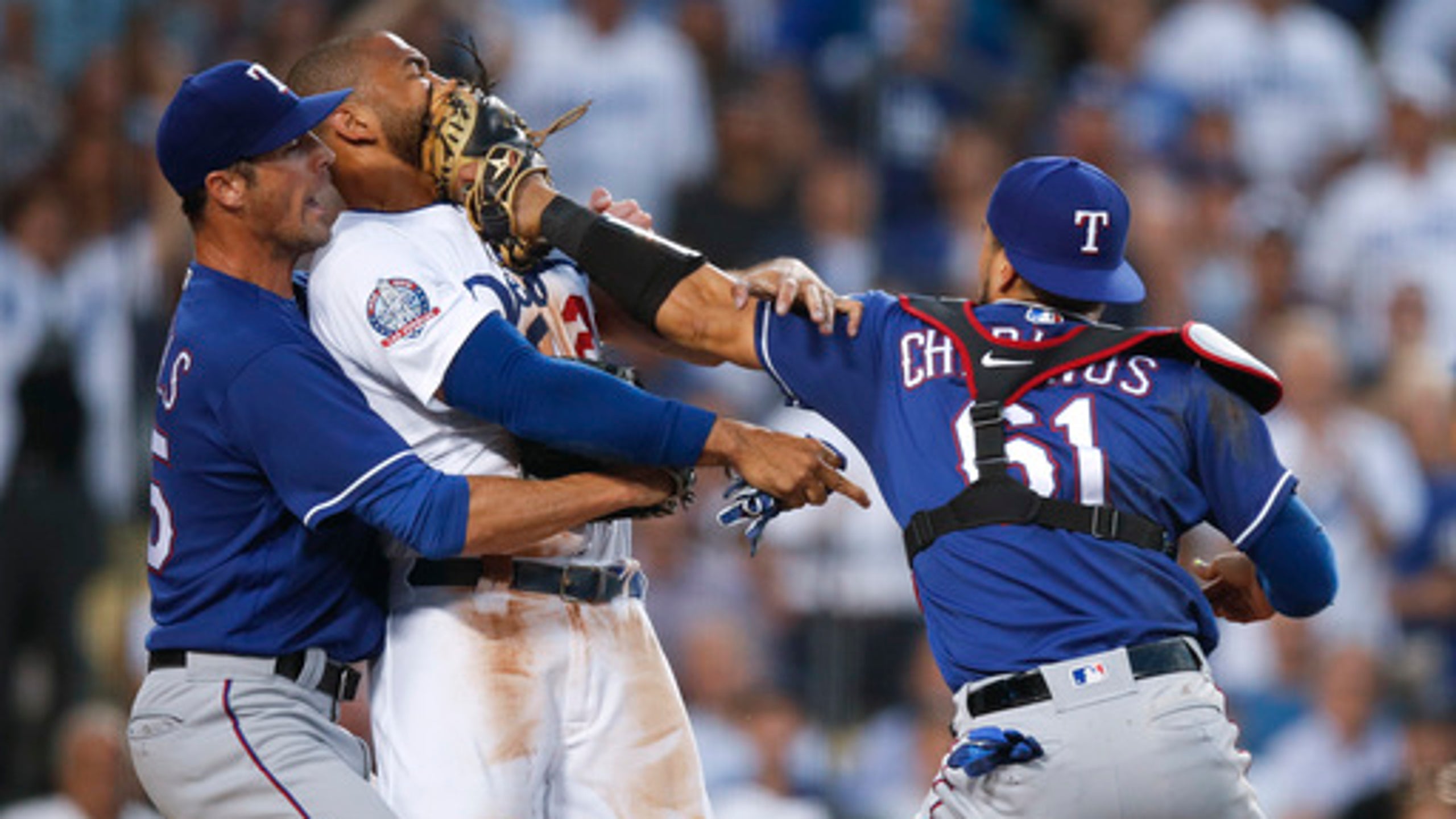 MLB suspends Rangers C Chirinos, Dodgers OF Kemp for scuffle
June 15, 2018
ARLINGTON, Texas (AP) Los Angeles Dodgers outfielder Matt Kemp and Texas Rangers catcher Robinson Chirinos were suspended for one game apiece by Major League Baseball on Friday because of a scuffle that followed a collision at home plate.
Joe Torre, MLB's chief baseball officer, announced the suspensions, along with undisclosed fines.
Chirinos was not in the Rangers' lineup Friday night for a series opener at home against Colorado, and the team said he was serving his suspension. Kemp is appealing his suspension, and was in the lineup for Los Angeles' game against San Francisco.
Kemp said he was surprised by the punishment and he appealed because he disagrees with it.
''Nothing happened,'' he said. ''Just a little pushing. I've seen way worse happen. So I guess we'll see what they decide, but I don't agree with it.''
Kemp was trying to score from second base on a two-out single by Enrique Hernandez in the third inning of Wednesday night's game at Dodger Stadium. Chirinos caught a pinpoint throw by right fielder Nomar Mazara and had his glove out to tag Kemp, who barreled into the catcher with his arms up and leading with his shoulder. Chirinos' helmet flew off as both he and Kemp fell to the ground.
Both benches and bullpens cleared after Chirinos and Kemp got up and shoved each other. Kemp was restrained by Rangers starter Cole Hamels.
No punches were thrown, but Chirinos and Kemp were both ejected.
''I think you can debate who instigated that confrontation,'' Dodgers manager Dave Roberts said. ''There wasn't a punch thrown on (Kemp's) part. So I think, obviously, emotions on both sides. It's old-school baseball and both teams move forward.''
Rules have been put in place to outlaw runners from plowing into catchers, and catchers have to give runners a lane to the plate in most cases. On this play, the throw home took Chirinos directly into Kemp's path.
In a series of moves before Friday's game, the Rangers recalled catcher Jose Trevino from nearby Double-A Frisco even though they played with only 24 players because of the suspension.
Carlos Perez started behind the plate in place of Chirinos, but Perez rolled his right ankle while extending to catch a wide throw from the outfield in the second. Perez finished the inning in the field, but Trevino made his big league debut when he batted for Perez in the bottom half and remained in the game at catcher.
Texas placed right-handed relievers Matt Bush (right elbow strain) and Chris Martin (right calf strain) on the 10-day disabled list. Martin felt a twinge in his leg when running out of the bullpen Wednesday night at the start of the scuffle.
The Rangers also recalled right-hander Yohander Mendez from Triple-A Round Rock to start Friday night's game, a day after infielder Hanser Alberto was sent back to Round Rock. Lefty reliever Brandon Mann was also recalled.
Mazara was a late scratch from the Texas lineup because of left wrist soreness.
---
AP Sports Writer Beth Harris contributed to this report from Los Angeles.
---
More AP baseball: https://apnews.com/tag/MLBbaseball
---
---