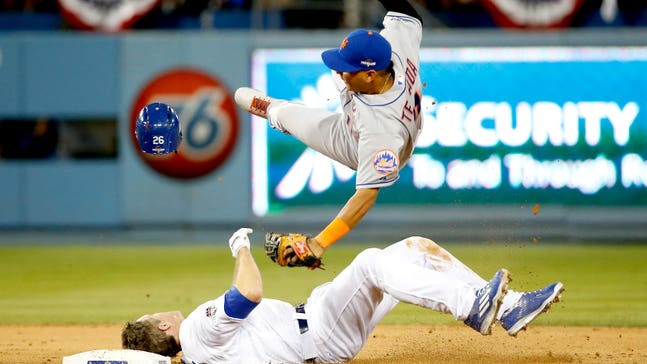 Mets injured SS Tejada says Utley's takeout slide was dirty
Published
Oct. 31, 2015 7:16 p.m. ET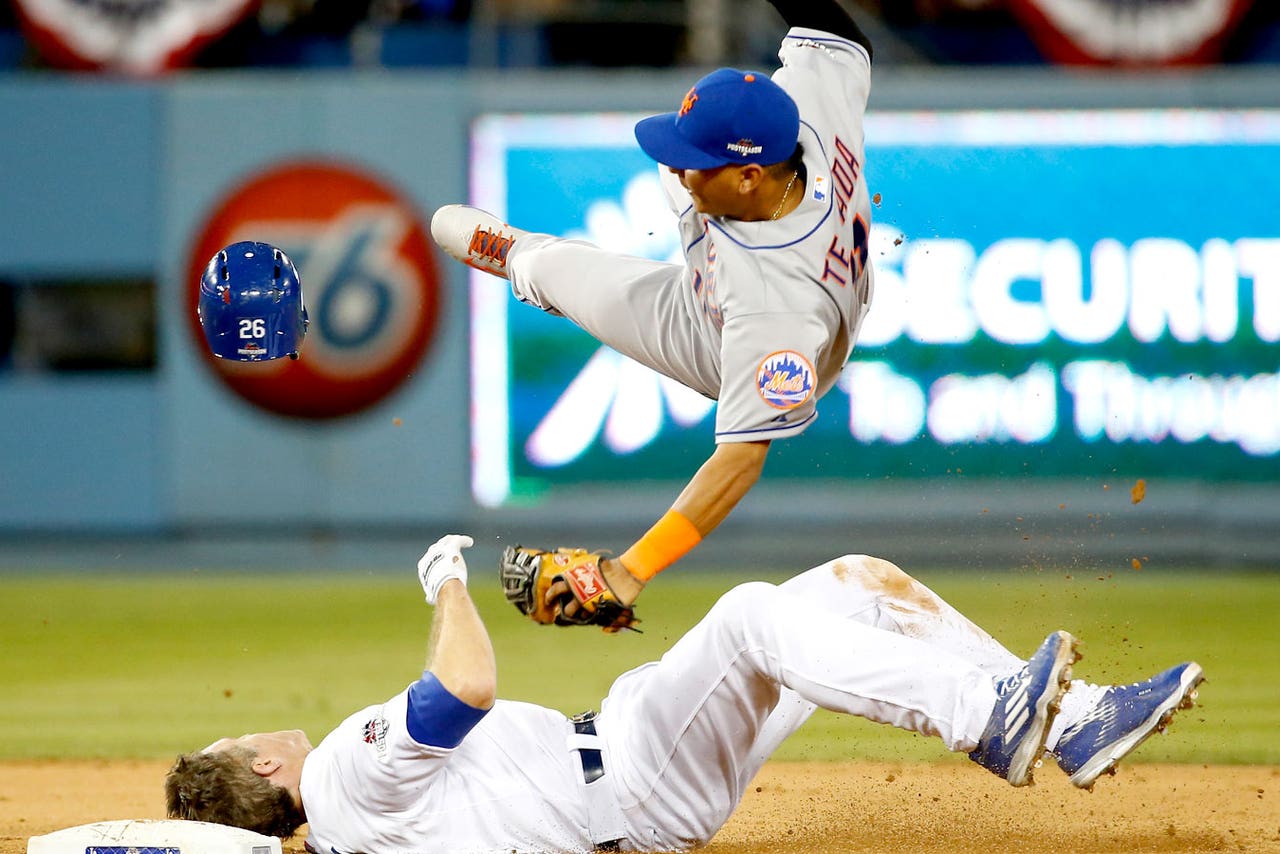 NEW YORK -- Ruben Tejada thinks Chase Utley's late slide that broke his right leg was dirty.
Speaking about the play for the first time since Utley ended Tejada's season in Game 2 of the NL Division Series against the Los Angeles Dodgers, the Mets shortstop said he's no longer upset over it.
Using a blue cane adorned with a Mets logo giving to him by the team's owners, Tejada hung out with teammates in the dugout before Game 4 of the World Series.
He says he's come to terms with what happened, even though he never responded to the message Utley sent him through captain David Wright. Tejada might never respond to Utley. But he's not angry.
''I'm really happy we're here and he's home,'' Tejada said.
Tejada said he needs to be in a walking boot for two more weeks, but vows he'll be ready for spring training.
---
---