Major League Baseball
Major League Baseball
Mets GM responds to Wilpon's comments
Published
May. 25, 2011 1:00 a.m. ET

New York Mets general manager Sandy Alderson says he expects the team's payroll to be cut next season, just not as drastically as some media reports have projected.
Alderson said spoke to reporters Wednesday before the Mets played the Chicago Cubs and tried to make light of the controversy swirling around the team in recent days thanks to two magazine articles that quoted owner Fred Wilpon.
''I was thinking, if the world had ended on Saturday, we wouldn't have to deal with these things,'' Alderson said, a joking reference to the apocalypse predictions that didn't pan out last weekend.
Sports Illustrated posted an article Tuesday in which Wilpon told the magazine the team is ''bleeding cash'' and could lose up to $70 million this year. He also told the magazine the club might slash payroll next year, and there could be an agreement within three weeks to sell a minority share of the team.
Alderson says he has not spoken with Wilpon since the article came out, but something in the $120 million range for his 2012 budget sounded reasonable.
''There was no quote from Fred about $100 million,'' he said. ''From my standpoint, that's not a number we discussed and I would expect our payroll to be somewhere above that number and somewhere below where we are now.''
The Mets current payroll is around $140 million, with several hefty contracts set to come off the books at season's end, including those belonging to Carlos Beltran and Jose Reyes.
''There's a potential minority investor that may come on board. It may depend on how we end up this season,'' he said.
''Any time you're entertaining the idea of a minority investor, budgets need to be prepared, projections, forecasts and so forth. A fair amount of work, a fair amount of discussion has gone into the topic of payroll.''
He was vague about timetables for making decisions on specific numbers or players, but Alderson understands the challenge that lies ahead of him.
''The financial situations are somewhat more challenging than I had originally anticipated. I didn't expect this to be an easy task,'' he said. ''None of these financial issues have affected any of the decisions we've made. Will that affect occur down the road? We'll see.''
The Sports Illustrated article came out a day after The New Yorker published an article in which Wilpon, sounding a lot like the team's frustrated fan base, disparaged the Mets' play, called the franchise ''snakebitten,'' and took aim at some of the team's high-profile players.
He said Reyes won't get a contract similar to the $142 million, seven-year deal that the Boston Red Sox gave Carl Crawford last winter.
Wilpon said Beltran is ''65 to 70 percent of what he was,'' and called David Wright, a five-time All-Star third baseman, ''A really good kid. A very good player. Not a superstar.''
Wilpon is facing a multimillion dollar lawsuit filed by a court trustee seeking to recover money for victims of the Bernie Madoff Ponzi scheme. The Mets received a loan from Major League Baseball in November to help cover expenses, and Wilpon and his son, Jeff, are looking into selling part of the team.
---
---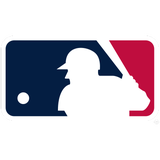 Get more from Major League Baseball
Follow your favorites to get information about games, news and more
---