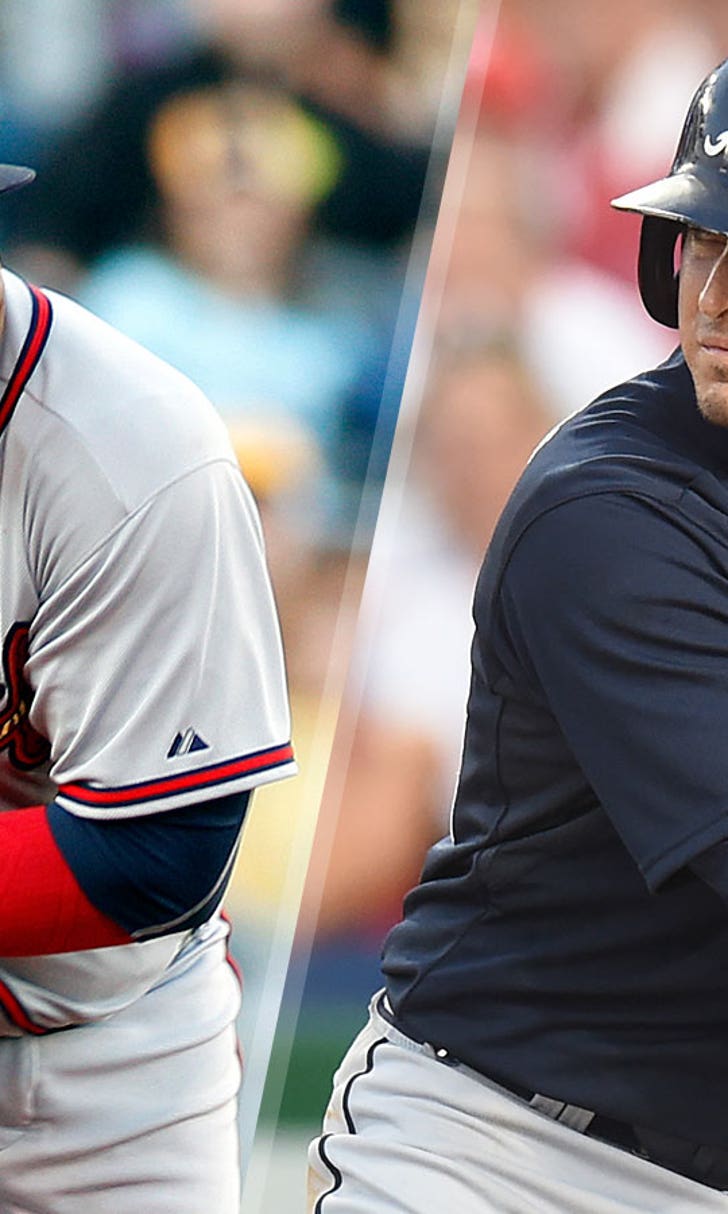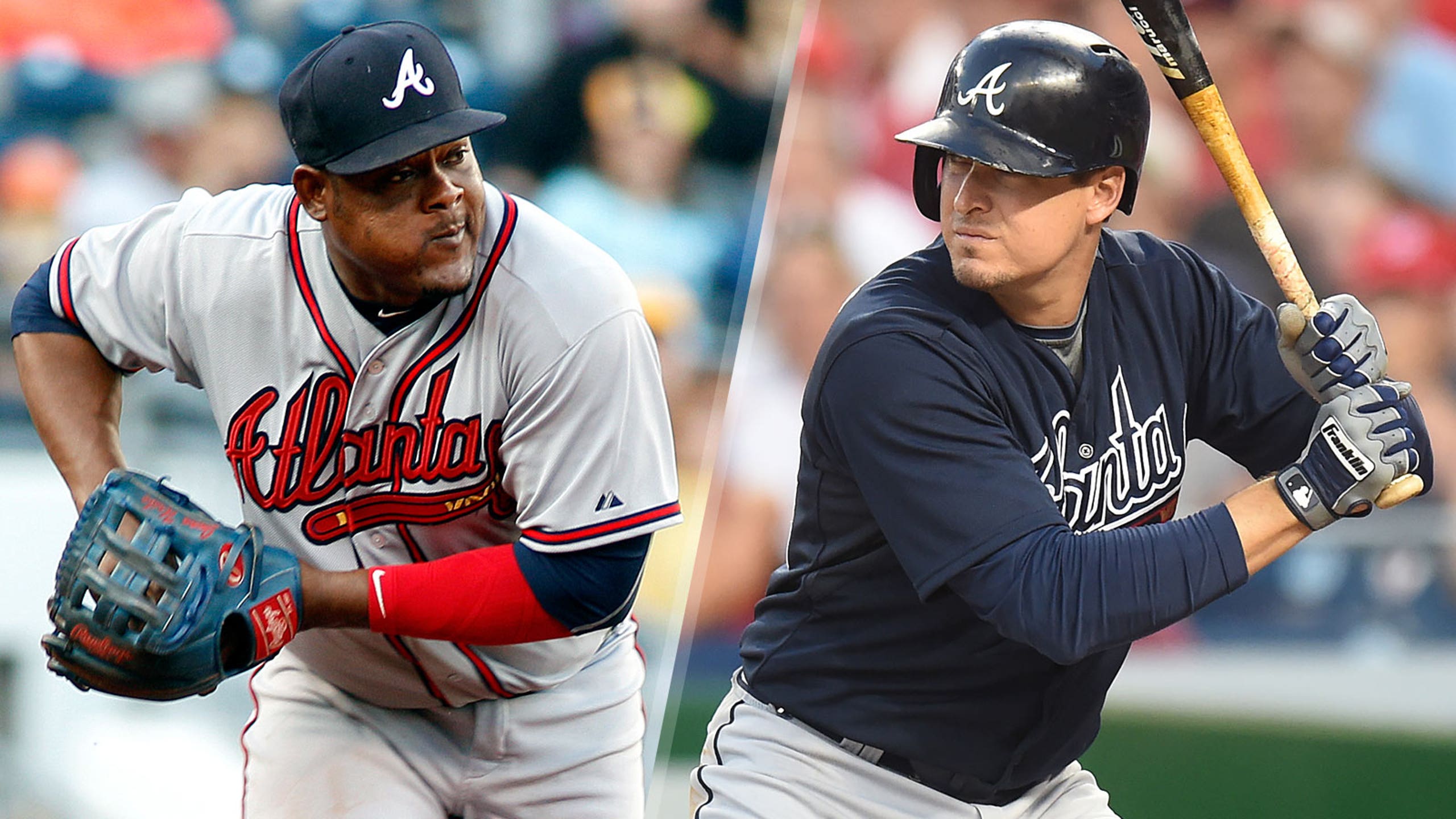 Mets finally add offense, trade in division with Braves for Uribe, Johnson
BY foxsports • July 24, 2015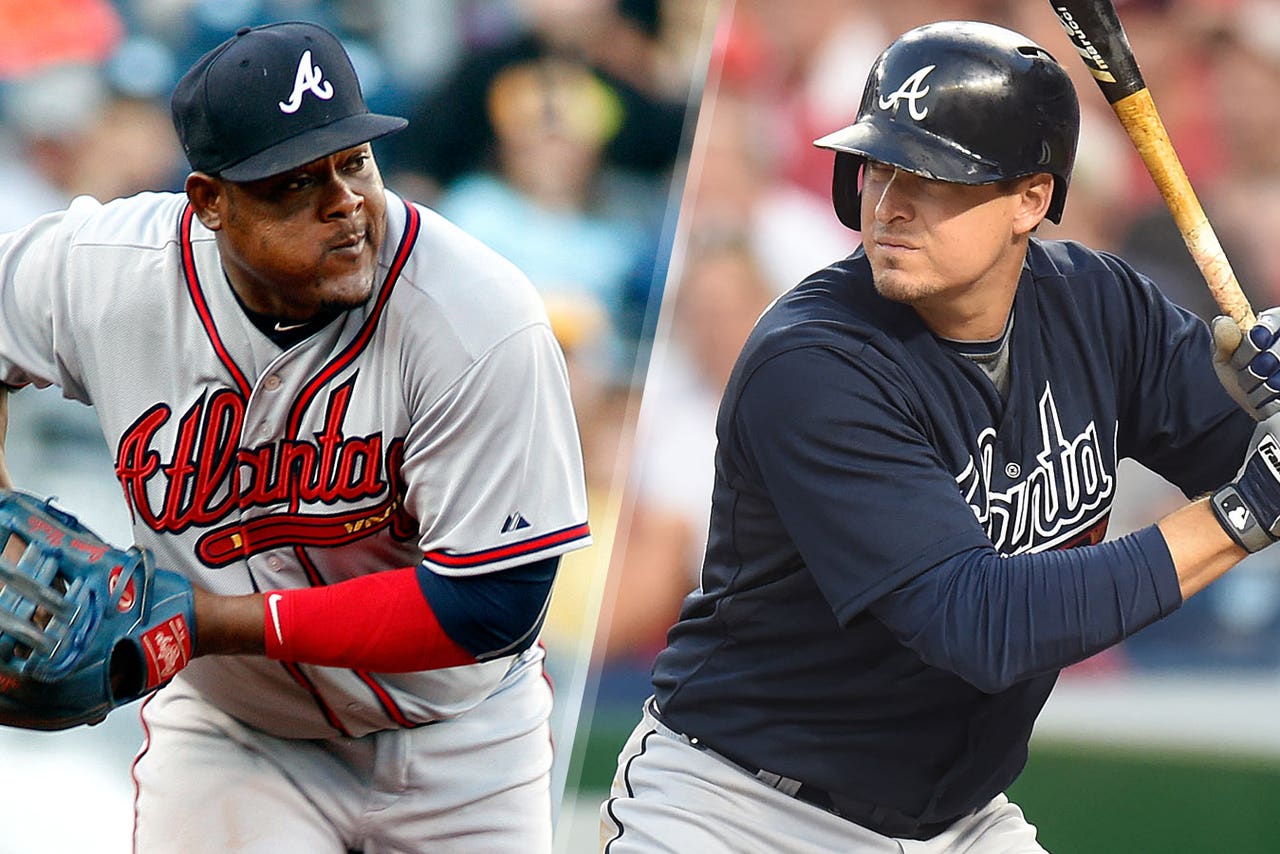 New York Mets fans, rejoice: Your offensively challenged team finally added some much-needed offense.
With baseball's non-waiver trade deadline just a week away, the Mets worked out a deal with the rival Atlanta Braves to land two veteran bats: infielders Juan Uribe and Kelly Johnson, the team announced Friday night.
"I feel very good because I got traded to another team that is a contender," Uribe said through an interpreter. "I would have felt bad if I got released or sent home, so I know that I'm going to go to a good team and have the chance to be in the playoffs."
Johnson, who has been surging in July with a .311 average, three home runs, and team-high 12 RBIs, was surprised to be traded to a division rival.
"You find a good routine and when it's working it's hard to think about getting out of that," he said. "Now the toughest thing will be finding that routine there."
The Mets are sending right-handed pitching prospects John Gant and Rob Whalen to the Braves, who are giving the Mets cash in the deal.
The Mets designated outfielder John Mayberry Jr. for assignment, optioned Danny Muno to Las Vegas (AAA) of the Pacific Coast League and transferred David Wright to the 60-day disabled list.
Also Friday, the Mets promoted their top prospect, outfielder Michael Conforto, from Double-A Binghamton, hoping to give their light-hitting lineup a boost. The Mets are last in the majors in batting average and second-to-last in runs scored after Friday's 7-2 loss to the Dodgers.
The Mets have struggled to replace Wright's production in their lineup, receiving only three home runs from the third base position since Wright went down in April.
The Mets' struggles reached their lowest point on June 9, when the team was no-hit by San Francisco Giants rookie Chris Heston. Los Angeles' Clayton Kershaw nearly matched the feat Thursday, throwing six perfect innings, as the Mets were shut out for the 11th time this season.
Uribe and Johnson also are expected to provide defensive flexibility for manager Terry Collins.
"Juan was really good for us," Dodgers manager Don Mattingly said. "He's a guy that played a great third base."
Added Dodgers third baseman Justin Turner: "One of the best teammates I've ever had and a good baseball player. I already told a couple of guys, 'You're going to love (him),' and he's going to be great for the clubhouse over there."
In St. Louis, Braves manager Fredi Gonzalez said he knew the trade was coming but didn't get confirmation until about 70 minutes before the first pitch. That forced him to quickly scratch Uribe from the lineup and move Chris Johnson from first to third with Joey Terdoslavich filling in at first base.
"You're getting ready to lose two guys that are really pretty good guys on our club," Gonzalez said. "Uribe's only been here about two months, but he fit in right away with these guys and you're going to miss that and Kelly's professionalism."
Uribe, 36, is hitting .272 with 23 runs scored, eight doubles, eight home runs, 23 RBI and a .331 on-base percentage in 75 games this season. He played in 46 games with the Braves after appearing in 29 games with the Dodgers before he was traded in a six-player deal on May 27.
He was honored as a 2014 Wilson Defensive Player of the Year at third base. Uribe's .970 career fielding percentage leads all active third basemen.
He owns a .426 career slugging percentage vs. lefthanders. Uribe had career-highs in batting average (.311) and on-base percentage (.337) with the Dodgers in 2014.
Uribe has hit .257 with 305 doubles, 43 triples, 186 home runs and 771 RBI over his 15-year major league career with the Rockies, White Sox, Giants, Dodgers and Braves. He won World Series titles with the White Sox (2005) and Giants (2010).
Johnson, 33, is hitting .275with 20 runs scored, five doubles, nine home runs, 34 RBI and a .321 on-base percentage in 62 games this season with Atlanta. He has hit .251 with 210 doubles, 40 triples, 140 home runs and 503 RBI during his 10-year major league career with the Braves, Diamondbacks, Blue Jays, Rays, Yankees, Red Sox and Orioles.
Gant, 22, was 6-5 with a 3.52 ERA in 17 starts between Binghamton (AA) of the Eastern League and St. Lucie (A) of the Florida State League this year.
Whalen, 21, was 4-5 with a 3.36 ERA in 15 games, 14 starts, with St. Lucie in 2015.
Mayberry, signed in the offseason, mostly struggled as a right-handed bat off the bench. The 31-year-old Mayberry is hitting .164 with three homers and nine RBIs in 59 games this season.
The Associated Press and the Mets press release contributed to this report.
---
---