Major League Baseball
Major League Baseball
Mets deal Reds costly defeat
Published
Sep. 24, 2013 1:00 a.m. ET

Mike Leake had one of those nights that happen to pitchers every so often. Bad timing for this one.
And now, the Cincinnati Reds face long odds against a second straight NL Central title.
Daniel Murphy hit a three-run homer off Leake, whose long streak of scoreless innings got shattered early, and the New York Mets beat Cincinnati 4-2 on Tuesday night, a costly setback to the Reds' hopes of another division title.
The Reds and Pittsburgh Pirates clinched playoff spots on Monday night, but hoped to chase down the first-place St. Louis Cardinals with closing surges. Leake's one very bad inning made that much less likely for the Reds.
Cincinnati fell a daunting three games behind St. Louis, which beat Washington 2-0 on Tuesday night. If they can't catch up, they are headed for the wild card playoff game next Tuesday.
"We'll forget about this one," manager Dusty Baker said. "Four games to go."
Leake (14-7) gave up four runs and eight hits in only 1 2-3 innings, matching the shortest start of his career. Wilfredo Tovar ended his scoreless innings streak at 21 2-3 with an RBI single, and Murphy's homer gave left-hander Jon Niese (8-8) the big lead.
"That happens," Leake said. "There was one pitch that blew it open for them. They just got me."
Niese kept lefties Joey Votto and Jay Bruce in check again, holding them to a combined 0 for 6 with four strikeouts. Niese allowed two runs and eight hits in seven innings. Vic Black faced three batters in the ninth, getting his first career save on his second try.
Eric Young Jr. had a single and a double, scored a run and stole his 42nd base for the Mets, who have won eight of 12.
It was a stunning outing for Leake, who has been the Reds' most effective starter lately. The right-hander allowed a total of two runs while winning his last three starts and getting his career-high 14th win.
Will the one bad start weigh in Cincinnati's decision about its postseason pitching staff?
"We aren't even thinking about that yet," Baker said. "Everybody's capable of a bad start. This is the first one in a long time for him.
"He didn't have his good control. He threw some balls over the heart of the plate and up."
Leake gave up two singles in the first inning before escaping. Mike Baxter led off the second with a double and scored on Tovar's single.
The right-hander got an assist when Bruce threw Tovar out at the plate as he tried to score from second base on Niese's single to right field, but it wasn't enough. Murphy's three-run homer on the 10th pitch of his at-bat made it 4-0 with two outs. When David Wright followed with a single — the Mets' eighth hit — Baker made the change.
Leake didn't look at his start as a final chance to make a bid for the postseason pitching staff. He was left off last year, but replaced the injured Johnny Cueto during Cincinnati's first-round series loss to San Francisco.
"Naw, I wasn't fighting for anything," Leake said. "They're going to decide whatever they decide. It's not a competition for anything."
Niese also got off to a rough start, giving up singles to Shin-Soo Choo and Brandon Phillips on his first two pitches of the game. He got out of that threat with the help of center fielder Juan Lagares, who nailed Choo at the plate as he tried to score on Ryan Ludwick's single.
Todd Frazier doubled in the second and came around on two groundouts.
Choo tripled — Lagares charged the ball and missed it — and scored when Votto grounded into a double play in the fifth, cutting it to 4-2. Votto is 2 for 15 in his career against Niese with seven strikeouts. Bruce is 2 for 13 with six strikeouts.
NOTES: Murphy's 13 homers are a career high. ... Young has 26 steals in the second half of the season, most in the majors. ... Leake also lasted 1 2-3 innings on July 30 last season against San Diego. ... Leake's scoreless streak was the longest by a Reds starter since Tom Browning threw 23 straight scoreless innings in 1990, when the Reds won the World Series. ... Baker said the Reds haven't decided how RHP Johnny Cueto fits into their postseason rotation and whether rookie Billy Hamilton will be on the playoff roster. ... The series concludes with a day game on Wednesday. RHP Mat Latos (14-6) starts for Cincinnati against RHP Daisuke Matsuzaka (2-3).
---
---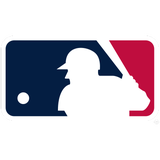 Get more from Major League Baseball
Follow your favorites to get information about games, news and more
---