Major League Baseball
Major League Baseball
Mets' Davis out indefinitely
Published
May. 31, 2011 1:00 a.m. ET

Mets first baseman Ike Davis still hasn't healed from a bone bruise on his left ankle and will wear a protective boot on his injured foot for the next three weeks. He is out indefinitely.
Sidelined since May 11, Davis has been slow to recover following a collision with teammate David Wright on a popup in Colorado. General manager Sandy Alderson said Davis' sprained ankle has healed, but the bone bruise remains a problem.
''A bone bruise bleeds into a stress fracture. It's basically the same approach to recovery. So unfortunately this is going to be three weeks-plus, it appears, before he's back,'' Alderson said. ''We've just got to give it time to heal. It's not there yet.''
Davis was re-evaluated Tuesday by a foot specialist at the Hospital for Special Surgery in New York and doctors decided to put him in a boot to take pressure off the injury. He will not run or field grounders for three weeks and will be limited to hitting and throwing during that time. He will be re-examined in three weeks.
It's the latest blow to the banged-up Mets, who are missing much of the power in their lineup. Wright also is on the disabled list, with a stress fracture in his lower back that is thought to be the result of a diving tag in April.
The star third baseman played through the injury for a while, then went on the disabled list May 16. He has been limited to core work and will be re-evaluated Thursday. At that point, the Mets hope he will be able to ramp up his rehab program and perhaps begin baseball activities.
All-Star shortstop Jose Reyes is on the bereavement list following his grandmother's death. The speedy leadoff hitter, on a tear at the plate lately, went home to the Dominican Republic on Monday but is expected back in time to play Thursday afternoon against Pittsburgh, Alderson said.
R.A. Dickey started Tuesday night with a torn plantar fascia in his right foot that forced him to leave his previous outing in the third inning.
''I'm trying to get through one day at a time. We've had some implosions,'' manager Terry Collins said. ''We'll withstand them all, no matter how many. ... That's why they make aspirin.''
Davis was off to a strong start in his second major league season, batting .302 with seven homers and 25 RBIs. Even after missing almost three weeks, he still ranked second on the team in RBIs.
Davis and Wright collided while camped under a popup near the Coors Field mound on May 10. The Mets initially thought Davis would come off the DL as soon as he was eligible on May 26, but now it appears he's still at least a month away - maybe more.
Collins said head trainer Ray Ramirez told him he'd never seen it take so long for a player to heal from a bone bruise.
''It's pretty much new to everybody,'' Collins said. ''He called it something about an inverted sprain, whatever that might be. Again, if you look at the replay, it was ugly. I mean, that ankle got in a bad position and I'm sure that bone driving down on that side like that probably was more severe obviously than we first anticipated.''
Nick Evans started at first base Tuesday night, with Daniel Murphy moving from first to third and Justin Turner playing second.
It was Murphy's first start at third base this season, but Collins said he might stick with that alignment for a while - depending on how Evans performs - until Wright gets back. Collins noted that Murphy played more than 200 games at third in the minors and Turner has spent most of his professional career at second.
''We brought him up because he's got tremendous bat potential,'' Collins said about Evans. ''Probably as much power as anybody on our club. So I wanted to get his bat in the lineup and see how he does.''
Ruben Tejada filled in at shortstop again. Angel Pagan moved up to the leadoff spot, but Collins said he plans to keep the switch-hitter lower down once Reyes returns to provide some protection in the middle of the lineup.
NOTES: Alderson said LHP Johan Santana has thrown off a mound in 15-pitch intervals and is expected to begin throwing batting practice ''in the very near future.'' Santana is rehabbing from left shoulder surgery in Florida. ... LHP Pat Misch was sent outright to Triple-A Buffalo.
---
---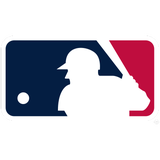 Get more from Major League Baseball
Follow your favorites to get information about games, news and more
---