Major League Baseball
Major League Baseball
Mauer, Twins beat Angels on cold day
Published
Apr. 15, 2013 1:00 a.m. ET

Minnesota's starting pitching is still undergoing significant repairs.
Kevin Correia, for his part, has given this lagging rotation quite a lift.
Joe Mauer had a home run among his four hits and drove in three runs for the Twins in an 8-2 victory over the Los Angeles Angels on a cold, windy Monday night that helped send several fly balls to the deepest parts of Target Field.
Correia (1-1) earned his first American League win after finishing seven innings for the third time in as many starts with the Twins, getting two double-play grounders to help him limit the Angels to solo home runs by Peter Bourjos and former Twins utility infielder Brendan Harris.
''The thing that I was most impressed about was early on he didn't really have his best stuff, and he navigated through that lineup with pitches other than our normal game plan. Then he kind of found it later on, which was great,'' Mauer said.
Albert Pujols went 1 for 4 and Josh Hamilton was 0 for 4 with two strikeouts. The Angels, with the sixth-highest payroll in the majors, fell to 4-9 for the second straight year.
Angels starter Joe Blanton (0-3) was battered again for nine hits, one walk and four runs in 4 2-3 innings. Mauer doubled and scored in the first and led off the fifth inning with a homer to left-center. Trevor Plouffe also went deep off Blanton, and Justin Morneau drove in a run with a double.
Mauer added RBI singles against relievers in the sixth and eighth, when Pedro Florimon also hit a two-run double.
''The ball was carrying better today,'' Mauer said. ''I've been disappointed in previous seasons, but tonight it was just flying a little bit better.''
Correia gave up eight hits and a walk while striking out five. When he signed a $10 million, two-year contract last winter, it did little to excite Twins fans. But the 32-year-old has been by far their best starter so far with a 2.95 ERA.
''He's not going to wow you with his stuff, but he had a little cutter, changed speeds. Had some movement on his ball,'' Angels manager Mike Scioscia said. ''I think he pitched a strong game tonight.''
Said Twins manager Ron Gardenhire: ''He's a very competitive guy, and we see that in him.''
Correia was supposed to pitch on Sunday, but a blend of snow, sleet and rain led to that game against the New York Mets being postponed until August. The first-pitch temperature was 38 degrees Monday, actually the third-warmest of six home games for the Twins in this frosty start to the season. The wind was gusting toward center field at 16 mph, and it showed.
Bourjos, the slap-hitting speedster in the leadoff spot for now, sent a drive into the left-center bullpen on Correia's fourth pitch. Harris, whose last major league home run was for the Twins on April 8, 2010, against the Angels, hit one nearby to start the third inning.
''What are you going to do? The first hitter of the game, you can't really pout too much. You've got a long game ahead of you,'' Correia said. ''You've got some really good hitters coming up after him and you've got to get a lot of outs after that, so the easiest thing to do was to kind of shake it off and pretend like it didn't happen.''
By the seventh inning?
''Got my body temperature up. Could feel the ball finally,'' Correia said.
Blanton bore the brunt of the breeze, but he's been throwing a bunch of hittable pitches all month. As one of three newcomers in the rotation with Tommy Hanson and Jason Vargas, Blanton has an 8.59 ERA over three starts. He has allowed 26 hits and six home runs in 14 2-3 innings.
''It's early, but at the same time it's not,'' Blanton said. ''It won't be early long. It's time to start getting deep into games.''
Garrett Richards, on Saturday, was the only Angels starter to pitch into the seventh inning in 13 games this year. Three-time All-Star Jered Weaver, the staff ace, is out for at least another three weeks because of a broken bone in his left (non-throwing) elbow.
Oswaldo Arcia singled in his first major league at-bat for the Twins, but he also dropped a routine pop fly for a two-base error in the seventh inning.
The 21-year-old, one of the organization's top outfield prospects, was recalled from Triple-A before the game. He played left field for Josh Willingham, who was sick, but was sent back to Rochester after the game when Wilkin Ramirez was reinstated from the paternity leave list.
''It was fun to watch him walk to the plate,'' Gardenhire said.
NOTES: Vargas (0-1, 4.76 ERA) will pitch for the Angels on Tuesday against Mike Pelfrey (1-1, 7.36). ... Arcia was the first Twins player to debut before age 22 since Francisco Liriano in 2005. Mauer, in 2004, is the only other to do so since 2000. ... Harris went 117 at-bats between homers. He's gone deep 30 times in 1,603 career at-bats.
---
---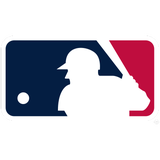 Get more from Major League Baseball
Follow your favorites to get information about games, news and more
---