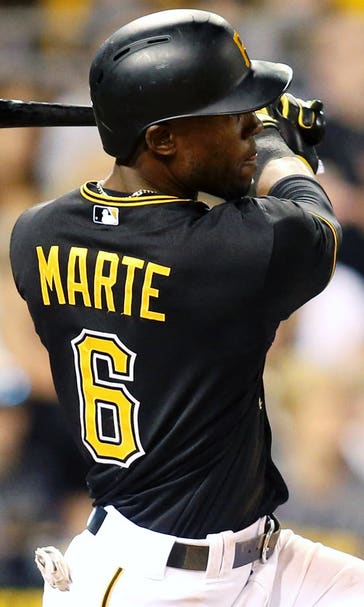 Marte homers, drives in 5 runs as Pirates beat Brewers
April 18, 2015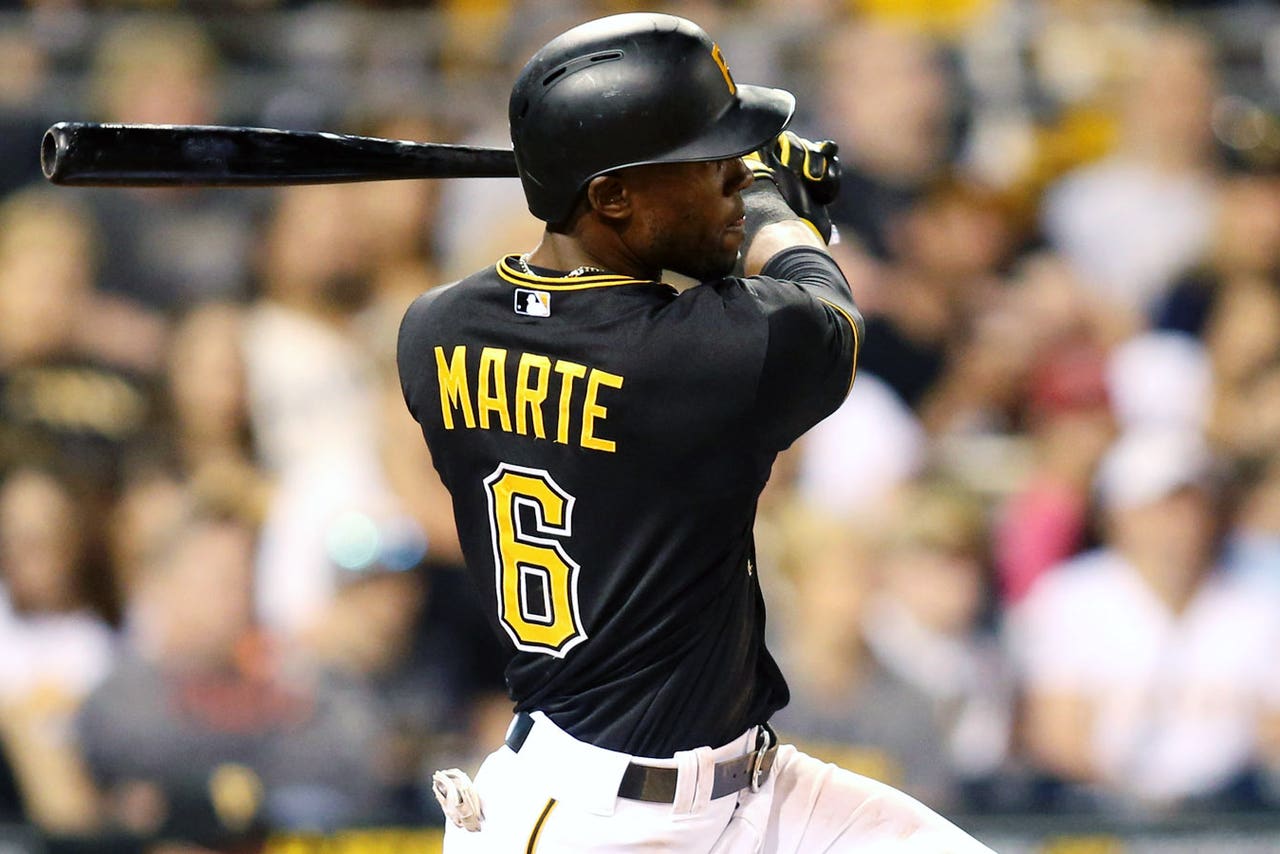 Pirates manager Clint Hurdle decided to give Starling Marte a day off earlier this week, trying to stop the left fielder's struggles at the plate. The move has paid off.
Marte homered for the second game in a row and drove in a career-high five runs to lead Pittsburgh over the slumping Milwaukee Brewers 6-2 Saturday night.
Marte hit a two-run single to cap a three-run first inning that included an RBI double by Gregory Polanco. Marte's three-run homer to left field in the fifth made it 6-1.
In the first two games of the series, Marte has gone 4 for 8 with seven RBIs. He was 0 for 11 with six strikeouts in his previous three games.
Marte got Tuesday off and he and Hurdle had a long conversation. The left fielder came back the next night and went 0 for 3 in a loss to the Detroit Tigers but Hurdle was encouraged that Marte saw 14 pitches in three plate appearances and felt he was ready for a breakout.
"In sports and in life, it becomes awfully frustrating if people don't what the expectations are of them," Hurdle said. "I try to make sure these guys know where they stand and know what I expect. It's never an average or a home run or an RBI that I'm looking for. It's the intangibles, and he's responded well."
Milwaukee lost its fourth straight game and is off to its worst start since also going 2-9 in 2002.
"We're trying to not worry about what's gone on in the past," Brewers manager Ron Roenicke said. "I think if we stay focused that way we're going to get through this easier."
Jeff Locke (2-0) tied a career-high by pitching eight innings while beating the Brewers for the second time in eight days. He allowed only one run and four hits while striking six with no walks.
Locke credits much of his early-season success to catcher Francisco Cervelli, acquired from the New York Yankees in an offseason trade. Cervelli has called for more fastballs.
"The fastball is the most common pitch and you have to throw it for strikes," Locke said. "You can't be scared to throw it and let the defense work behind you."
Kyle Lohse (0-3) has lost his first three starts of a season for the first time in his 15-year big league career. He was tagged for six runs and six hits in six innings.
"When you watch his bullpens he can do anything he wants to do," Roenicke said. "In games, he hasn't been the same."
Ryan Braun, batting leadoff for the first time in his career, and Jean Segura each had two of the Brewers' five hits. Jonathan Lucroy hit a sacrifice fly in the first inning and Khris Davis singled in a run in the ninth.
The Pirates have gone 4-1 against the Brewers this season and 1-5 against everyone else.
TRAINER'S ROOM
Pirates: RHP Charlie Morton (right hip surgery) threw 55 pitches in a simulated game Saturday at the extended spring training camp in Bradenton, Florida. He was supposed to pitch in a game against Yankees minor leaguers at Tampa, but it was called off.
UP NEXT
Milwaukee's Matt Garza (1-1) faces Gerrit Cole (1-0) on Sunday in the finale of the three-game series. Garza is 2-2 with a 3.92 ERA against Pittsburgh in eight career starts. Cole has won his last five decisions, dating to Sept. 1, and is 1-2 with a 3.27 ERA against the Brewers in five career starts.
---
---