Major League Baseball
Major League Baseball
Mariners trade ace Cliff Lee to Texas Rangers
Published
Jul. 10, 2010 9:05 a.m. ET

Cliff Lee was indeed traded to a first-place team. Except it was the Texas Rangers and not the New York Yankees who got one of the most coveted players on the market.
Despite bankruptcy proceedings and unsettled ownership, the Rangers completed a six-player deal Friday with struggling Seattle to acquire one of baseball's best pitchers for a serious run at their first playoff appearance since 1999.
''I'm going to try and go there and do everything I can to help them head in the direction they're heading,'' Lee said before flying from Seattle to Texas on Friday night. ''They're already in a good spot, have a great team and I just want to be one of the guys.''
Texas also got injured reliever Mark Lowe from the last-place Mariners for switch-hitting rookie first baseman Justin Smoak and three minor leaguers.
While the Rangers might have a hard time affording Lee long term, they have the All-Star left-hander now after the first major deal leading up to the July 31 non-waiver trade deadline.
The 2008 AL Cy Young Award winner for Cleveland, who pitched in last year's World Series for Philadelphia, could make his first start for AL West-leading Texas on Saturday night against Baltimore.
''We got the best pitcher on the market,'' said third baseman Michael Young, the Rangers' longest-tenured player in his 10th season. ''We have a good team, but we got better.''
It was the third trade in less than a year for Lee, who was 8-3 with a 2.34 ERA in 13 starts for Seattle, which got him from the Phillies last December after the NL champions scored fellow ace Roy Halladay from Toronto.
Hours after completing the deal, Texas (50-36) lost 7-6 in 10 innings against Baltimore, the Rangers' second straight loss to the majors' worst team.
Texas is still 4 1/2 games ahead of the Los Angeles Angels for the largest lead in any of baseball's six divisions only two days before the All-Star break. The Angels have won five of the past six AL West titles.
The 31-year-old Lee has a $9 million salary this season and is expected to command a lucrative, multiyear deal in the offseason - unless Texas signs him to an extension before that.
''It's too early to speculate on something of that magnitude,'' Rangers team president Nolan Ryan said.
Lee knows that next time he gets to choose where he's going to pitch, though he has no complaints about what has happened the past two seasons.
''It's been a whirlwind year and a half or so. It's been a fun ride,'' Lee said. ''Every step of the way is a different experience and has helped me as a player and person.''
Lee, who was 4-0 with a 1.56 ERA in five postseason games for the Phillies last fall, including 2-0 in the World Series against the Yankees.
For the Rangers, it was a significant move considering the financial constraints that made it uncertain if they could pull off such a deal.
''As long as we stay within our budget, we don't really have restrictions on us to where we can't do things,'' Ryan said.
Since a judge in May approved a multimillion-dollar loan from Major League Baseball to keep the Rangers afloat during bankruptcy proceedings the team hoped would spur completion of their stalled sale, there are sure to be those who question the trade.
''I'd guess they'll be some unnamed sources, but I don't expect a lot of phone calls,'' general manager Jon Daniels said when asked if he anticipated any backlash from other clubs.
Lee spoke with Yankees ace and former Cleveland teammate CC Sabathia on Thursday night and both had reason to believe Lee might be traded to New York.
Lee had been scheduled to pitch for Seattle against the Yankees on Friday night. Once the deal was completed, David Pauley was given the assignment for the Mariners.
The Mariners were expected to contend for the AL West title this season but quickly fell off the pace. They have lost five straight and are 16 games out.
''It was a pleasure to have (Lee) here. We all wish things would have gone a little better,'' Seattle GM Jack Zduriencik said. ''We felt we were at the point where something had to be done for the long-term good of the organization.''
Seattle's problems made Lee one of the biggest commodities available, and about a dozen teams were believed to have inquired about the pitcher. But the Rangers, who had targeted Lee for quite some time, got it done.
''They're trying to make a real run, huh? They're not playing around,'' Oakland outfielder Rajai Davis said.
''It won't be fun to face Cliff Lee like that, but we'll do what we have to do,'' Angels center fielder Torii Hunter said.
Smoak is considered one of the top prospects in the majors, though the switch-hitter batted only .209 with eight homers and 34 RBIs in 70 games for the Rangers this season. Seattle also obtained right-handers Blake Beavan and Josh Lueke, and infielder Matt Lawson.
Lee missed the first month of the season with an abdominal injury but quickly made up for lost time, including seven scoreless innings in his debut April 30 against Texas. He is 5-1 with a 1.76 ERA in his past six starts, throwing four of his major league-best five complete games. He has 89 strikeouts and six walks in 103 2-3 innings this year.
Also leaving Seattle is Lowe, who went to college only a few miles from Rangers Ballpark at Texas-Arlington. He has been one of the Mariners' most consistent relievers in recent seasons but likely is out for the year following back surgery last month.
Smoak and Beavan are the big pieces headed to Seattle. Smoak was the Rangers' No. 1 draft pick in 2008 and Beavan was their top selection a year earlier. Beavan was 10-5 with a 2.78 ERA in 110 innings for Double-A Frisco this season.
---
AP Sports Writer Tim Booth in Seattle, AP Baseball Writer Janie McCauley in Oakland, Calif., and AP freelance writer Ken Sins in Arlington, Texas, contributed to this report.
---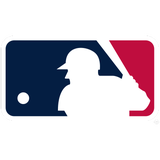 Get more from Major League Baseball
Follow your favorites to get information about games, news and more
---