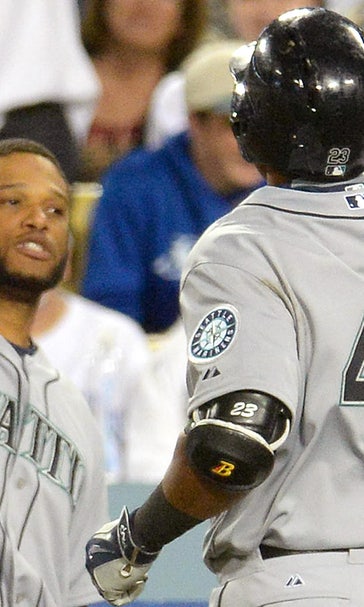 Mariners' Nelson Cruz extends homer streak to 5 straight games
April 16, 2015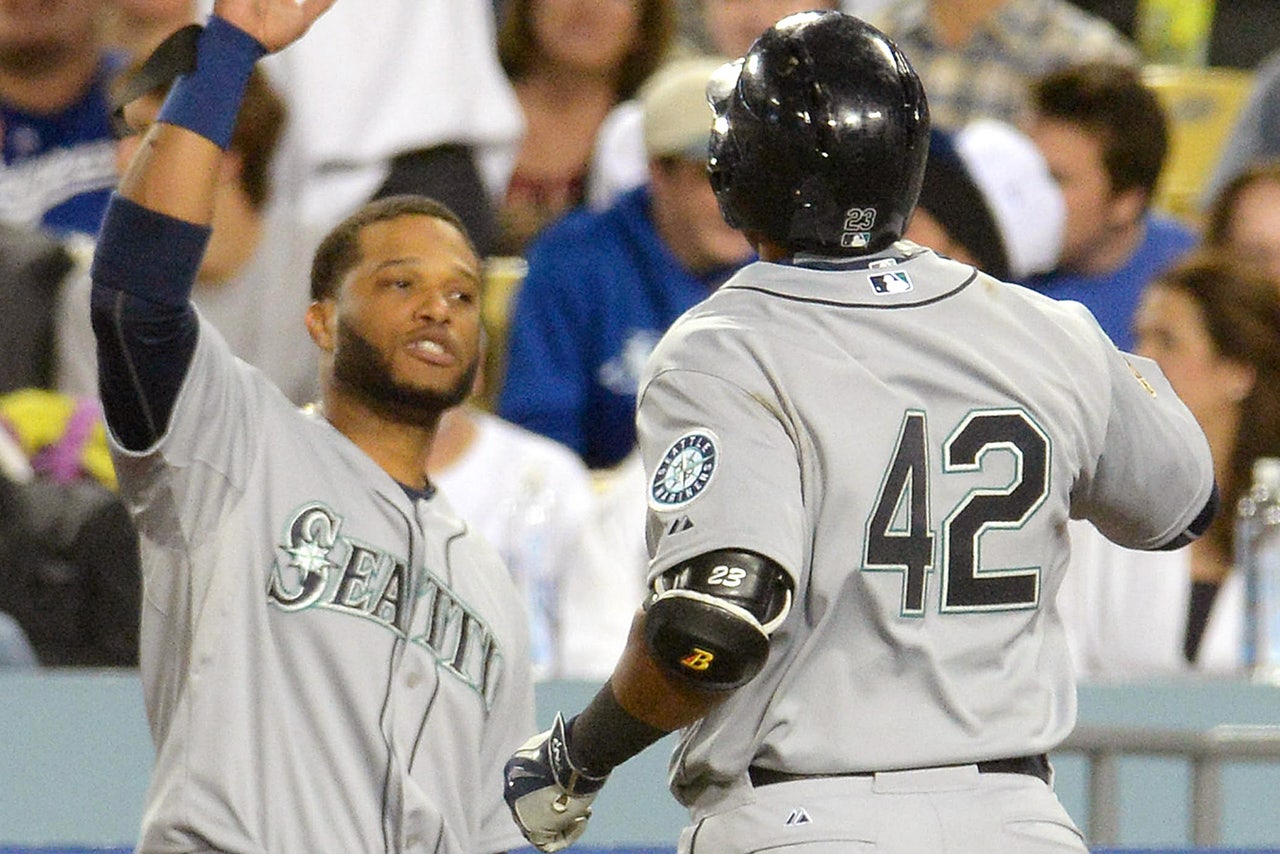 Nelson Cruz has homered in a career-best fifth straight game for the Seattle Mariners.
Cruz, who signed a four-year, $47 million contract with the Mariners in December after hitting a career-high 40 homers last season for Baltimore, drove a 1-1 pitch from Brett Anderson to right-center field in the fourth inning of Wednesday night's game against the Dodgers.
"I don't think any park is pitcher-friendly to Nelson Cruz at this point," Anderson said after the Dodgers' 5-2 victory. "But I was able to keep the ball on the ground better and get some ground balls and some soft line drives. I've given the team a chance to win two times in a row, so I'll take that at this point. It was a pretty special day to be a part of." 
Cruz, who led the majors last season with nine interleague home runs, has four in this series, including two against Brandon McCarthy on Monday night and one against David Huff on Tuesday night.
"I saw Cruz play quite a bit when I was with the Angels, and he hit many home runs against us," Dodgers second baseman Howie Kendrick said. "He has power to all fields. I played against him in the minor leagues, too, and he won the Triple Crown in Triple-A. The guy's approach is a solid one. Everybody knows he has the power, and it just seems like once he gets his pitch, he doesn't seem to miss very much." 
Despite Cruz's production, the Dodgers swept the three-game series against the Mariners.
---
---