Major League Baseball
Major League Baseball
Mariners 7, Giants 4
Published
Jun. 17, 2012 7:26 a.m. ET

Tim Lincecum thought coming home and being in the familiar environment of where he grew up could help him stop the worst skid of his career.
So much for a happy homecoming. Instead it was just more of the same.
''Right now I'm not happy about the loss but there are silver linings here,'' Lincecum said. ''So I'll take those but I'm still just (angry).''
Casper Wells and Jesus Montero greeted Lincecum with long first-inning home runs, Franklin Gutierrez's infield single in the sixth gave Seattle the lead for good and the Mariners snapped a six-game losing streak with a 7-4 win over the San Francisco Giants.
Lincecum (2-8) was the focal point of the evening thanks to five consecutive losing decisions and his first start in Seattle, where he was a prep star and national collegiate player of the year at Washington. It turned into another night of frustration for the two-time Cy Young Award winner, who was unable to hold a 4-2 lead and was done just one costly batter into the sixth inning.
Montero led off the sixth with a single and eventually scored the go-ahead run when Gutierrez hit a hard chopper down the third-base line that Joaquin Arias could only knock down. Brendan Ryan followed with a two-run single to center and the Giants couldn't rally against Seattle's bullpen.
Hisashi Iwakuma (1-0) pitched two innings for his first win and Tom Wilhelmsen collected his fourth save.
Lincecum gave up five runs and five hits, struck out six and walked two. The right-hander is 0-6 with a 6.44 ERA in nine starts since his last victory April 28 against San Diego.
''I know he's taking it hard,'' Giants manager Bruce Bochy said. ''He was pitching his heart out. We let the game just get out of reach there in the sixth inning.''
Before the game, Lincecum received a rousing welcome back. One fan stood near the bullpen while Lincecum warmed up with a sign reading ''In Timmy We Believe.'' He was given a huge ovation from a large throng of Giants fans as he walked in from the bullpen, but immediately put himself in an early hole.
''The response from the crowd was great. But there wasn't any extra nervousness or anxiety or anything like that. I just felt like another game,'' Lincecum said. ''I didn't know what to expect one way or the other but to get it at all was awesome.''
Wells kickstarted Lincecum's rough night when he sent a 2-1 pitch into the Giants' bullpen in left with one out in the first. Kyle Seager then struck out before Montero showed off the power that made him one of the top prospects in the minors with a shot deep into the second deck of the left-field seats.
Lincecum settled down after Montero's eighth homer and his teammates started to help out. The Giants got a pair in the third on RBI singles from Ryan Theriot and Buster Posey and scored twice more in the fourth, with Theriot and Melky Cabrera collecting run-scoring hits to give the Giants a 4-2 lead.
By the time Lincecum took the mound for the fifth, he had retired 10 of 11 batters. But that run came to an abrupt end.
''He seems like he gets out of sync when he's in the stretch,'' Bochy said. ''He wasn't in the stretch until (the fifth) inning. He gives up a ground-ball hit and a walk, similar to a lot of other games, (and) whatever can go wrong went wrong.''
Dustin Ackley led off the fifth with a single for Seattle's first hit that didn't leave the park. John Jaso walked on four pitches and Ryan's sacrifice put two runners in scoring position.
Ichiro Suzuki's infield single back up the middle was good enough to get Ackley home and cut the Giants' lead to 4-3. Lincecum then bounced a breaking ball in the dirt well in front of home plate, allowing Jaso to score the tying run.
Lincecum was most angry at not knocking down Suzuki's hit, believing he could have pitched another inning if he fields the grounder.
''That was right to me. I just missed it. I should have caught it,'' he said.
Lincecum was replaced by Jeremy Affledt after Montero opened the sixth with a sharp single to left. Affeldt loaded the bases and Gutierrez brought home the first run when Arias could only knock down his hard shot and Ryan followed with the first of his two hits. The seven runs were the most for Seattle at home since May 5.
''It was really nice to see us score some runs here at home and put something together like we did tonight,'' Seattle manager Eric Wedge said.
NOTES: Kevin Millwood threw five innings in his first start since leaving Seattle's combined no-hitter with a strained groin. He was pushed back a few days in the rotation and gave up three earned runs. .... Suzuki's infield single in the fifth gave him 2,499 career hits in the majors. ... San Francisco is now 2-12 in games started by Lincecum this season.
---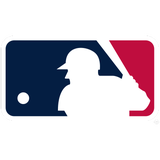 Get more from Major League Baseball
Follow your favorites to get information about games, news and more
---