Major League Baseball
Major League Baseball
Many free agents still looking for jobs
Published
Feb. 22, 2010 12:00 a.m. ET

Eric Gagne is one of the fortunate.

He was in camp, in uniform, with the Los Angeles Dodgers for the team's first workout of the spring on Sunday – barely.

A week ago, Gagne was among the unemployed, looking for an opportunity to try to resurrect his big-league pitching career at the age of 34. Colorado and the Dodgers both offered minor-league deals with invites to camps, and Gagne opted to try return to his original team for his final fling.

As recently as two weeks ago, there were nearly 100 experienced big-league free agents looking for work. Since then nearly two dozen have signed, including Gagne and outfielder Johnny Damon, who agreed to a one-year, $8 million deal with Detroit.

Tom Glavine and Mark Mulder, meanwhile, decided to retire, and Carlos Delgado finally admitted he needed hip surgery and won't be ready to play again for four months, if at all.

Meanwhile, roughly 70 free agents are still looking for a baseball home, including some high-priced talent such as first baseman Hank Blalock ($6 million in 2009); outfielders Gary Sheffield ($14 million), Jermaine Dye ($11.5 million) and Geoff Jenkins ($6.5 million), and pitchers Jarrod Washburn ($10.35 million) and Jason Schmidt ($12 million).

"I think it's been like this for a couple years now,'' said Gagne.

It has.

Teams have taken a hard-line approach with veteran players who have matriculated to high salaries because of their longevity but no longer fit into an impact role.

As one agent put it, "The owners are smarter and better organized than in the '80s. It's part of a strategy to drive down salaries. Teams have realized they can use cheaper, younger players, and as the veteran player sees that he either lowers his price or goes home.''

It's not that easy to go home, as Gagne can attest.

Signed by the Dodgers originally out of junior college as an undrafted player, he spent seven of his nine big-league seasons with Los Angeles, and enjoyed a three-year stretch from 2002-04 in which he saved a total of 152 games, converted a record-setting 84 save opportunities, earned the NL Cy Young in 2003 when he led the NL with 55 saves, and was an All-Star selection all three years.

He had elbow problems in 2005, back problems in 2006. He spent time in 2007 and 2008 with Texas, Boston and Milwaukee, finding himself fighting shoulder problems in the process.

Even with all that, however, Gagne didn't want to hang it up.

"I love the game,'' he said. "I think last year was a true test of myself and that feeling.''

Last year, after declining shoulder surgery and opting for a rehab program instead, the Canadian native signed with the Quebec Capitales in the independent Can-Am League. He was used as a starting pitcher, which allowed him to control his work load, and helped coach the team that won the league's championship series.

"It wasn't even minor-league (level),'' said Gagne. "If I can do that stuff and still want (to play), I think that shows my feeling for the game.''

That's why Gagne began the offseason auditions that led to his return to the Dodgers. There was a flirtation with Philadelphia, but no firm offer. And there was a thought about the Rockies, where he could have been reunited with Colorado manager Jim Tracy, a Dodgers coach and manager during Gagne's earlier tour.

In the end, though, the Dodgers had the strongest attraction.

"There are still a lot of people here that I know from before,'' he said. "It's like home.''

The opportunity comes with no guarantees, and Gagne said he is ready to accept a minor-league assignment if he doesn't show enough this spring to earn a spot on the Dodgers' Opening Day roster.

"As long as I am healthy I want to keep pitching somewhere,'' he said.


Will Santos conversion to pitcher work?

Right-hander Sergio Santos will be a focal point in the Chicago White Sox camp. A first-round draft choice of Arizona as a shortstop in 2002, Santos was converted by the White Sox to a pitcher last year, and pitched at all four full-season levels in the minor leagues.

The stats aren't eye-opening. He was 0-3 with an 8.16 ERA and walked 20 batters in 28 2/3 innings. He, however, struck out 30, and was a solid 96 miles per hour with his fastball.

The Sox saw enough that they did protect him on the winter roster so they wouldn't lose him for a $50,000 draft fee. He is out of options, which means if he doesn't make the big-league team a team looking to add strong arms might gamble $20,000 to claim him this spring.


Second thoughts

Chris Getz has the edge for the second-base job in Kansas City, which knows it has to get better defense than Alberto Callapso provided last year. Callapso tied with Felipe Lopez for the major-league lead in errors by a second baseman at 17 last year and ranked 19th, right behind Lopez, among the 19 qualifying second baseman with a .973 fielding percentage.

The Royals, however, would like to find some at-bats for Callapso, who hit .300 and ranked second on the team with 73 RBI last year. He could be a backup at second and third, and will get some time this spring in the outfield where his right-handed bat would be a welcome addition. The Royals project to open the season with an all left-handed-hitting starting outfield – Scott Podsednik, Rick Ankiel and David DeJesus.

The Dodgers, meanwhile, have a three-way contest at second base that will include Ronnie Belliard, who took over from Orlando Hudson in the second half last season after Belliard was acquired from Washington. Blake DeWitt, who would give the Dodgers a left-handed bat but is a natural third baseman with only 160 career games at second, and offseason free-agent addition Jamey Carroll will provide the competition.


Equal time

OK, the Yankees won the world championship last year.

So suddenly, the baseball sky is falling.

Take a deep breath.

Philadelphia, last year, became first team to make back-to-back World Series appearances since the 2000-2001 Yankees, and no team has won back-to-back World Series since the 1999-2000 Yankees.

In the last decade, 14 of the 30 teams appeared in the World Series, and nine different teams won world championships. Boston, ending a drought since 1918, was the only two-time winner with titles in 2004 and 2007.

---
---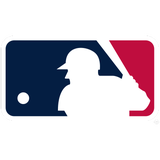 Get more from Major League Baseball
Follow your favorites to get information about games, news and more
---