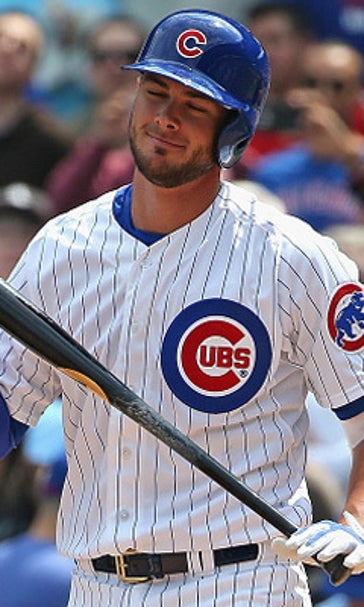 Kris Bryant strikes out three times in debut; Cubs fans heckle him
April 17, 2015

By Darren Hartwell
Kris Bryant had his "welcome to the big leagues" moment, and it wasn't pretty.
The highly-touted finally joined the Chicago Cubs on Friday after controversially beginning the season with Triple-A Iowa and batted cleanup at Wrigley Field against the San Diego Padres.
His first MLB at-bat in the first inning, a strikeout on three pitches. Yikes.
Keep in mind, though, that he was facing James Shields, a former All-Star with over 1,600 career strikeouts. Shields struck out Bryant two more times, and after the 23-year-old's third K, Cubs fans started to get a bit restless, yelling "You suck!" to a player who hit nine homers in 14 games this spring training and more or less is the future of the franchise.
What Bryant couldn't do at the plate, though, he made up for in the field, starting a double play in the first inning and making a diving catch on a line drive in the fifth.
Bryant clearly is an exciting player who has a bright future in front of him. For now, though, he'll have to deal with the enormous expectations that Chicago fans already have placed on him.
More from NESN.com:
---
---