Major League Baseball
Major League Baseball
Judge: Clemens' team contacted jurors
Published
Sep. 7, 2011 1:00 a.m. ET

A judge said Wednesday that ex-baseball star Roger Clemens' defense team violated court orders by contacting jurors after his mistrial.
U.S. District Judge Reggie Walton is sending a letter to the jurors assuring them the court did not provide their contact information but asking if they now will speak with prosecutors.
Prosecutors asked permission to contact them after discovering they spoke to a defense investigator. The prosecutors also asked the judge to require the defense to turn over its interview notes, but Clemens attorneys argued against doing so. Walton ruled that prosecutors must file a motion by Sept. 30 citing legal authority for him to issue such an order.
The 12 jurors and four alternates only sat for two days in the perjury trial before prosecutors showed them inadmissible evidence, resulting in the mistrial. A new trial is scheduled for April.
Clemens is accused of lying under oath when he testified before Congress in February 2008 that he never used performance-enhancing drugs during his storied pitching career. Prosecutors said they will prove he used steroids and human growth hormone, but Clemens says the evidence was manufactured by his former trainer.
Court rules say parties in a criminal trial may only speak to jurors after they are discharged if they receive permission from the court. The rules say the judge must tell the jurors they are under no obligation to speak to anyone but may do so if they wish.
Walton made that clear in his letter to the jurors and ordered both parties not to contact jurors who have not agreed to speak.
''Although I am aware that you may have previously been contacted by an investigator working for defense counsel, I would like to reiterate that this contact violated the rules of this court and that no one here at the courthouse provided your contact information to either party in this case,'' Walton said. ''Now, in connection with the fact that Mr. Clemens will be retried, government counsel has acted in compliance with the rules of this court and has requested my permission to speak with you.''
Walton's order did not mention any sanctions against the Clemens team for the violation. The parties are barred from talking to reporters about the case under a gag order issued by Walton.
---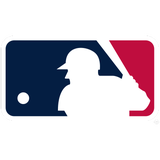 Get more from Major League Baseball
Follow your favorites to get information about games, news and more
---