Major League Baseball
Major League Baseball
Jays' Bautista done for season
Published
Aug. 28, 2012 1:00 a.m. ET

Toronto Blue Jays slugger Jose Bautista will have season-ending surgery to stabilize a tendon in his left wrist.
Bautista said before Tuesday night's game against the New York Yankees that the recovery period is three to four months and he would be ready to play long before the start of spring training next year.
"There's just too much instability in that tendon and it got to the point where risking injuring the tendon was not worth it," Bautista said. "That's why we're opting to do it now."
Bautista was initially injured in an at-bat against the Yankees on July 16. He chose to give rest and rehab a try and he returned from the disabled list Friday. But he says, while he did not experience any pain, he felt the tendon moving around too much and was taken out of the game against the Baltimore Orioles on Saturday. The two-time defending AL home run champion was immediately put back on the DL and sent to Cleveland to see a hand specialist.
Dr. Thomas Graham will perform the operation next week in Cleveland.
"Luckily for me the tendon is completely intact," Bautista said. "He just needs to make it stable again."
Manager John Farrell said Bautista made it through his rehabilitation program without issue. But the instability he was feeling when he returned was what prompted the recommendation for surgery.
"It's a definitive plan going forward," Farrell said. "The tough thing through all this is Jose never felt any discomfort but, yet, he didn't feel the strong stable feeling he typically does."
Bautista spoke with Tampa Bay Rays outfielder Sam Fuld, who had similar surgery this spring after a more extended period of rest and immobilization. Bautista did not want to risk missing time next season by trying lengthy rest since it didn't work for Fuld.
After a slow start in which his average didn't rise above .200 until mid-May, Bautista finished with a .241 average, 27 homers and 65 RBI in 92 games.
"I didn't have the consistency I wanted to but I think I picked it up on a production level and I was able to contribute," Bautista said. "What I really wanted to do, and I said this many times, was remain healthy but unfortunately I wasn't able to."
Farrell said rookie Moises Sierra would get most of the action in right field in place of Bautista until Triple-A Las Vegas' season is over and Anthony Gose returns to share playing time.
---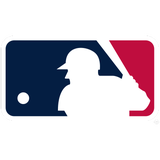 Get more from Major League Baseball
Follow your favorites to get information about games, news and more
---