Major League Baseball
Major League Baseball
International ball: MLBPA's Clark talks MLB in Cuba, London & more
Published
Mar. 1, 2015 3:28 a.m. ET

Whatever the new construct of US-Cuba relations will be, it's apparent that baseball will be part of it — culturally and economically. To that end, it was not surprising to hear Tony Clark, executive director of the Major League Baseball Players Association, say that discussions are "ongoing" about the possibility of MLB games being played on the island.
"There were conversations and dialogue this offseason about the possibility of having spring training games in Cuba," Clark said Saturday, when asked about baseball's relationship to the changing political climate. "But because everything was relatively new, because nobody really was sure what it meant, we weren't able to put those pieces in play this go-around.
"I will say to you it is conceivable somewhere down the road that there may be a spring training game played in Cuba, but it is hard to tell at this point in time — particularly against some of the things that were considered this go-around that couldn't be put in place."
While Clark did not elaborate, sources previously told FOX Sports that MLB and the MLBPA had discussions with organizers in Taiwan about the possibility of hosting games there in 2015, but a deal could not be reached.
Playing in Cuba — even in spring training — likely will become a top international priority for MLB and the MLBPA, due to the island's proximity, increasing profile of Cuban players in MLB, intense passion for the sport among Cuban fans, and long-term revenue opportunity if Cuba's economic system undergoes dramatic change in the coming years or decades.
"There's intrigue," Clark said. "There's interest. I can probably say that about a bunch of folks — myself included. I'm very interested to see what happens."
The Baltimore Orioles played an exhibition game in Havana in 1999, at a time of less dramatic change in US-Cuba relations, so there is every reason to believe a similar trip would be feasible now. ESPN's Buster Olney reported several weeks ago that the Orioles and Boston Red Sox had discussions about playing an exhibition game in Cuba this spring.
More international notes from Clark's visit to Cleveland Indians camp: 
— Commissioner Rob Manfred said over the weekend at the MIT Sloan Sports Analytics Conference that he could envision an MLB franchise based in Mexico one day, and Clark sounded open-minded to the concept.
"Anytime the industry considers growing, it lends itself to how well the industry is doing," Clark said. "As such, players are interested in having those conversations, interested as to what it might look like. I would say players would be engaged and interested on any of those considerations."
— Clark said the union is still evaluating whether it will authorize MLB players to participate in the Premier 12 international tournament, scheduled for Japan and Taiwan in November. The tournament's organizers -- the World Baseball Softball Confederation and Nippon Professional Baseball (Japan's top league) -- would like to portray the event as a complement to the World Baseball Classic, held in odd-numbered, non-WBC years.
But with only eight months left before the Premier 12 begins, time is short for MLB and the MLBPA to give their blessing. Without it, the tournament's visibility would suffer.
"We are always interested in growing the game," Clark said. "Having said that, every competition is different. Some are going to be beneficial to the growth of the game. Some, we may decide aren't beneficial to the growth of the game. We are currently looking into whether or not it is going to be beneficial to be part of that [Premier 12] program. We'll see where it goes."
Clark believes it's important for MLB players to compete abroad and "lend support to the Classic," which the MLBPA co-organizes with MLB. "There are a lot of considerations being discussed that a lot of people don't know about," Clark said. "That's why, when something else comes into the puzzle, we've got to figure out where it fits in the best interest of the game. Where does it fit? At this point, we haven't figured out where that [the Premier 12] fits."
— MLB officials — including, notably, Commissioner emeritus Bud Selig — have expressed a strong desire to play games in Europe. London has been discussed internally by MLB, in part because of the success other US pro leagues have had there. One issue would be finding a soccer stadium with the proper structure and specifications to be modified for baseball.
Would the MLBPA be open to a series in London?
"You never know," Clark said. "We're willing to look at that possibility."
---
---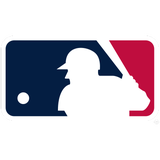 Get more from Major League Baseball
Follow your favorites to get information about games, news and more
---