Major League Baseball
Major League Baseball
Inge's 2-run shot lifts Tigers over Royals
Published
Apr. 27, 2009 3:41 a.m. ET

Brandon Inge is back at third base, and it's paying off at the plate.

Inge hit a two-run homer and Armando Galarraga pitched six solid innings to help the Detroit Tigers beat the Kansas City Royals 3-2 on Sunday.

Inge connected in the second, driving a 1-1 pitch from Sidney Ponson out to left with Jeff Larish aboard after a single. Inge is hitting .323 with seven homers and 17 RBIs after slumping to a .205 average, 11 homers and 51 RBIs last year.

"He's back at third base where he wants to be," manager Jim Leyland said. "It wasn't his fault last year. It's just the way it worked out. He knows he's going to be in there everyday for the most part. He's comfortable and I think it's helped him a lot.

"He's in a good groove. I don't want to make a big deal out of his home runs. I just want him to hit the ball hard. If he does that, he'll hit some home runs because he's real strong."

Inge, who started 56 games at catcher and 33 at third last year, has reached base in 18 consecutive games, the longest streak by a Tiger to begin the season since he started 2005 by reaching in the first 21 games.

"I'm not even trying to hit home runs," Inge said. "I don't even think about the outcome. I'm trying to get prepared as the pitch is coming and let everything I worked on in this offseason take over, like the hand position and to take over naturally, not thinking about it about it all. I say the mindset is the best thing I got going right now."

Galarraga (3-0) allowed one run and three hits, struck out seven and walked five.

"It was tough," Galarraga said. "I'm not happy at all, too many walks and getting behind hitters. I'm happy because we won."

Jose Guillen singled in Coco Crisp in the third but the Royals left the bases loaded when Alberto Callaspo grounded out. Kansas City is 2-for-17 with the bases loaded this season.

Bobby Seay, Ryan Perry and Fernando Rodney held the Royals to one run and one hit over the final three innings to preserve the victory. Rodney gave up Mike Aviles' one-out homer in the ninth before finishing for his fourth save in four tries.

Detroit went ahead 3-1 in the fifth. Josh Anderson, who went 3-for-3 and has hit safely in seven of his past eight games, led off with a single and stole second. Anderson moved up on Adam Everett's groundout and scored on Dane Sardinha's sacrifice fly.

"Over the course of the year, there are going to be a lot of one-run, two-run games, so anytime you can manufacture runs it's huge," Anderson said. "Our pitching was phenomenal today. It was great to get a win today because anytime you can go on the road for 12 days and finish above .500 (5-4) that's big."

Ponson (0-3) gave up three runs and six hits in eight innings. He struck out seven and walked none after walking 10 in 15 1-3 innings over his previous three starts. He threw 73 of his 107 pitches for strikes.

"I attacked the zone much better," Ponson said. "I got more strikes than balls. I just had one bad slider to Inge and it cost me the game. It was up. I'll take this kind of start any day."

The Royals went 1-for-12 with runners in scoring position in losing the final two games to the Tigers.

"The bottom line is we've got to get the big hit," manager Trey Hillman said. "We've got to get the offense going and plate some runs. It's not just one guy. We're not clicking."

Royals catcher Miguel Olivo struck out three times, bringing his total to 17 in 38 at-bats.


Notes


The Tigers placed backup C Matt Treanor on the 15-day disabled list with a hip injury that will require surgery. Sardinha was promoted from Triple-A Toledo to replace him on the roster. ... Royals closer RHP Joakim Soria, who was unable to pitch in the weekend series because of a sore right shoulder, made about 30 throws from a flat surface Sunday. ... Detroit OF-DH Carlos Guillen was held out with a sore right Achilles'. ... Callaspo doubled in the sixth, extending his hitting streak to nine games, the longest by a Royal this season.
---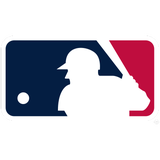 Get more from Major League Baseball
Follow your favorites to get information about games, news and more
---