Major League Baseball
Major League Baseball
Indians rookie White to miss 2-3 months
Published
May. 22, 2011 1:00 a.m. ET

Indians rookie Alex White didn't want to use the word - and then he did.
''Heartbreaking,'' he said.
Considered one of the top pitching prospects in Cleveland's organization, White will be sidelined at least two months with a sprained ligament in his right middle finger, a major setback for the 2009 first-round draft pick.
The 22-year-old White injured his finger while throwing a slider in the third inning of Friday night's game against Cincinnati. On Saturday, he underwent an MRI and was examined by hand specialist Dr. Thomas Graham before being placed on the disabled list.
Head trainer Lonnie Soloff said White, the No. 15 pick two years ago, isn't allowed to pick up a baseball for three to four weeks. Soloff said surgery is not currently an option and that he's ''cautiously optimistic'' White will pitch again this season.
White, who went 1-0 with a 3.60 ERA in three starts, is confident he'll be back on the mound for Cleveland in 2011. He can't imagine the alternative.
''This is just another test,'' he said. ''I have no doubt at all I'll be back. I just want to help this team win. I want to be a part of this this year, and that's the frustrating part. We have such a good team and I want to be part of all the fun.''
White will wear a splint for the next few weeks to protect the ligament, which holds down a tendon in the finger.
He stayed in the game after getting hurt, but Soloff said White didn't cause any further damage. White told the Indians he had experienced some past soreness in the finger, and Soloff said it was only a matter of time before he injured the ligament.
''If it didn't happen two days ago, it was going to happen at some point,'' Soloff said.
White was encouraged that he was able to keep pitching effectively despite being hurt.
''It's a good thing I stayed out,'' he said. ''It popped and it hurt, but knowing I could still pitch and had good velocity and got guys out - I had to find the zone again with a little different size to my finger - but I think it was a good thing mentally, knowing that I was still able to pitch.''
Soloff said White's injury is not the same as the one that derailed the career of right-hander Adam Miller, another of Cleveland's first-round picks. There are similarities, Soloff said, but Miller had other issues with his finger that made his injury unique.
''In Miller's case, there were other complicating factors,'' Soloff said. ''He had a tendon issue, and Adam also had a fissure, as well, that was a cause for concern for infection. The two cases are similar in the sense that they both involve a long finger, but after that there don't appear to be any similarities.''
White's injury isn't common in baseball, but one often seen in rock climbers, Soloff said.
In his brief time with the Indians, White showed the poise and polish that has the Indians believing he may one day anchor their rotation. Last season, he went a combined 10-10 at Class-A Kinston and Double-A Akron and was recognized as Cleveland's top minor league pitcher.
''It's a blow for us,'' manager Manny Acta said. ''You always worry about pitching depth and you want to have at least eight guys - five guys up here and three guys at Triple-A - that you can count on. He gave us that, and now without him we're a little thin.
''It weakens our depth.''
---
---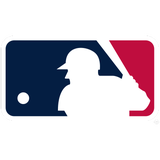 Get more from Major League Baseball
Follow your favorites to get information about games, news and more
---