Major League Baseball
Major League Baseball
Indians 2, Pirates 0
Published
Jun. 16, 2012 3:58 a.m. ET

The Indians can't score for Justin Masterson, who gets less run support than any other starter in the AL.
He's found a way to deal with it.
''I've got to make sure no one scores,'' he said. ''That's your job as the pitcher.''
Masterson pitched seven effective innings, working out of jams three times, and Cleveland snapped a three-game losing streak with a 2-0 win over the Pittsburgh Pirates on Friday night.
Masterson (3-6) allowed four hits, struck out nine and ended his own three-game slide. He wriggled out of threats in the fourth, sixth and seventh innings, and got a huge defensive play from second baseman Jason Kipnis in the sixth.
Vinnie Pestano worked the eighth and Chris Perez pitched the ninth for his major league-leading 21st save as the Indians bounced back after being swept in a series at Cincinnati. Perez, who always seems to make it interesting, gave up a leadoff single before getting a fly ball and game-ending double play.
Carlos Santana hit an RBI double in the third off James McDonald (5-3) and Michael Brantley extended baseball's longest hitting streak this season to 22 games with a run-scoring single in the eighth.
''What streak?'' Brantley said, afraid to jinx himself.
The Pirates have lost four straight and were shut out for the sixth time this season.
Masterson hadn't won since May 24, when he beat reigning AL MVP and Cy Young Award winner Justin Verlander 2-1. Masterson had dropped his previous three outings despite pitching well in two of them. He lost 2-0 in St. Louis in his last start, when he gave up one run in seven innings.
The right-hander had the Pirates flailing at a wicked slider that slid across the plate and out of the strike zone. During one stretch from the second through fourth innings, he recorded seven consecutive outs with strikeouts.
''He was terrific,'' Indians manager Manny Acta said. ''He had the best slider I've seen this year.''
For whatever reason, the Indians' offense struggles when Masterson is on the mound. He has received two or fewer runs in eight straight starts and 11 of 14 this season.
''Trust me, the offense is very well aware of that as I'm sure he is too,'' Kipnis said. ''We want to give him all the runs that he deserves. But after that series we just had in Cincinnati, for him to come out and give us that kind of start was tremendous.''
Masterson got into trouble in the fourth when the Pirates loaded the bases on a pair of walks and a single. But the 6-foot-6 Masterson struck out Jose Tabata on one of those filthy sliders to end the threat.
In the sixth, he gave up a leadoff ground-rule double to Neil Walker, who advanced to third on Andrew McCutchen's groundout. Garrett Jones hit a soft fly to shallow right that Kipnis ran down with an over-the-shoulder catch. He then spun around and fired a one-hop throw to the plate to keep Walker at third.
Masterson retired Casey McGehee on a grounder to Kipnis to end the inning.
''It was a phenomenal play,'' Brantley said of Kipnis' effort. ''That was a big momentum shift right there.''
Danger loomed again in the seventh, and this time by Masterson's own wildness. He allowed a one-out walk, hit a batter with two outs and threw a wild pitch. But with runners at second and third, he got Alex Presley on a lazy fly to left and walked to the dugout to a thundering ovation from the Progressive Field crowd.
Pirates manager Clint Hurdle said his young hitters tried to do too much against Masterson, expanding the strike zone when they had him on the ropes.
''Who's in trouble there?'' he said. ''We need to have a better understanding and awareness when we're in the (batter's) box. We worked outside our comfort zone. It is like, `I've got a chance to be a hero here.' It has to be that you can be the guy if you get a good pitch and then hit it.''
McDonald was nearly as good as Masterson, allowing one run and three hits in six innings, but lost for just the second time in his last seven decisions.
The Indians used a little luck to take a 1-0 lead in the third on Santana's perfectly placed double.
Asdrubal Cabrera walked with one out, and with two down, he broke for second on a 3-2 pitch that Santana sliced down the third-base line, the ball barely skipping inside the bag and curling toward the tarp. Cabrera never slowed and scored without a throw as Santana scampered into second.
Brantley's single in the eighth off Juan Cruz made it 2-0. Brantley's hitting streak is the majors' longest since Atlanta's Dan Uggla hit in 33 in a row last season.
NOTES: Indians broadcaster Tom Hamilton is leaving Saturday morning to see his son, Nick, play for Kent State in the College World Series in Omaha, Neb. Hamilton, who has been the team's ''voice'' for 23 seasons, said the Indians ''just told me to go'' and he'll stay with the Golden Flashes ''as long as they're in it.'' Kent State plays Arkansas in its opener. ... The Indians signed OF Tyler Naquin and RHP Mitch Brown, their respective first- and second-round picks in this month's draft. ... Hurdle gave Indians RHP Ubaldo Jimenez a warm hug during batting practice. Hurdle was Jimenez's manager in Colorado from 2006-09. ... McDonald also has had poor run support. The Pirates have scored one or no runs in seven of his starts. He's 0-3 with a 2.06 ERA in those games. ... Pittsburgh is 3-19 in AL ballparks the last three years.
---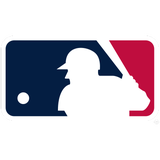 Get more from Major League Baseball
Follow your favorites to get information about games, news and more
---