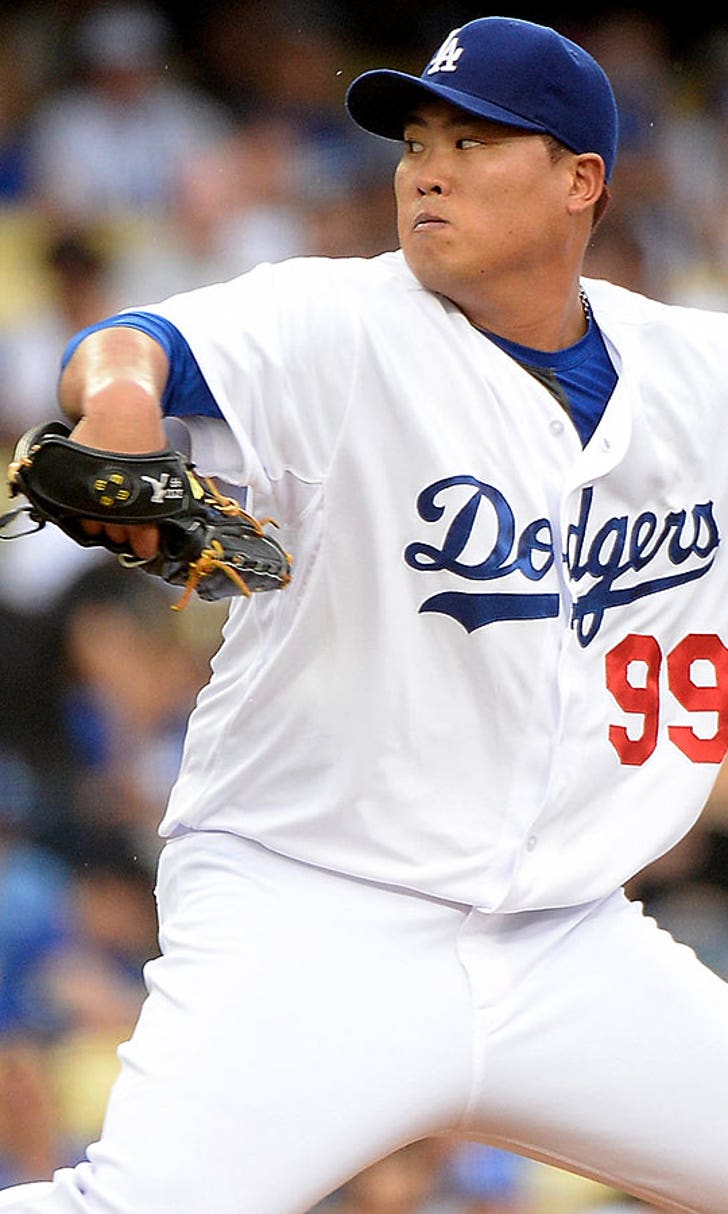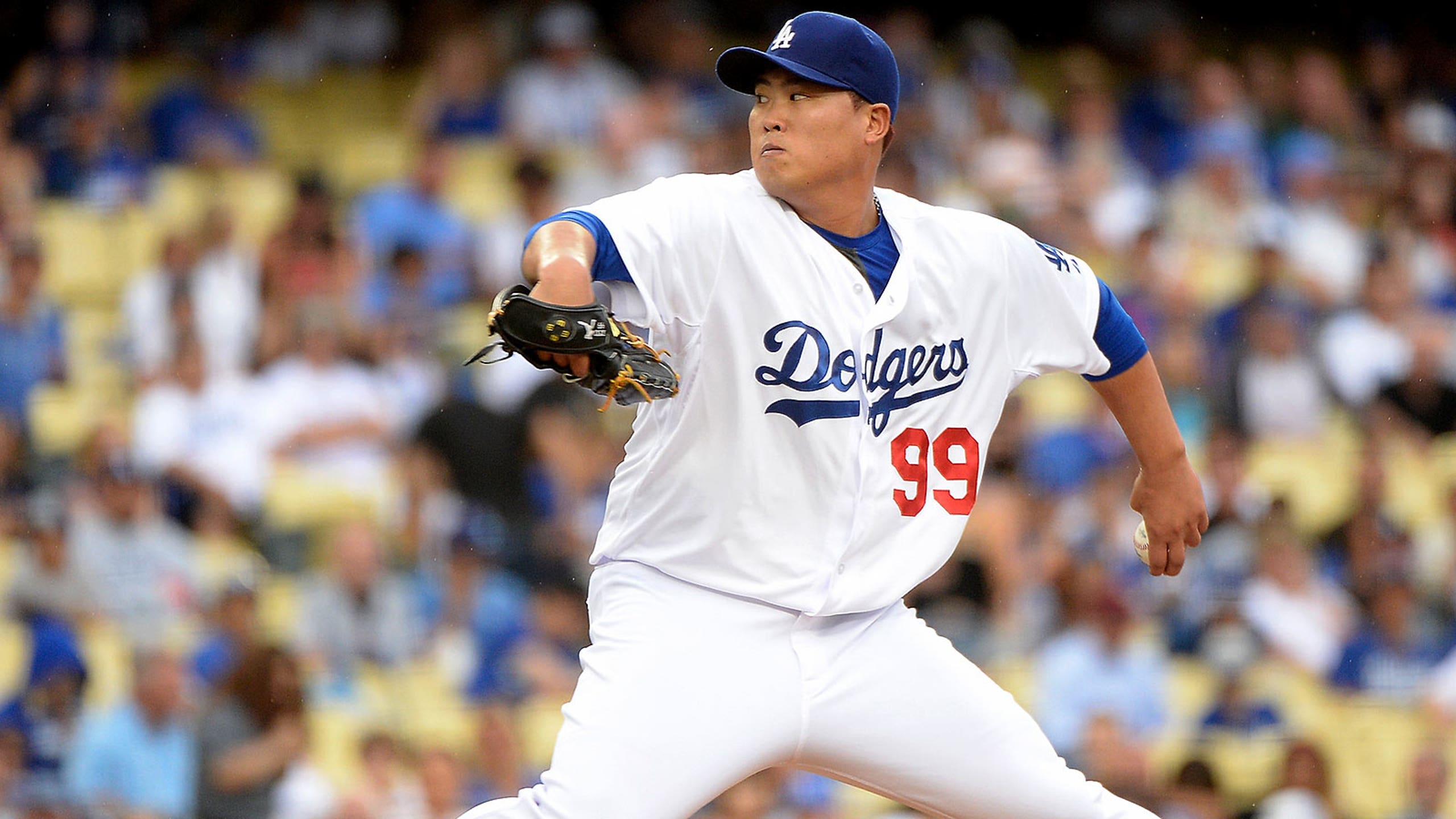 Hyun-jin Ryu doesn't plan to be left out of Dodgers' Opening Day plans
BY foxsports • January 11, 2016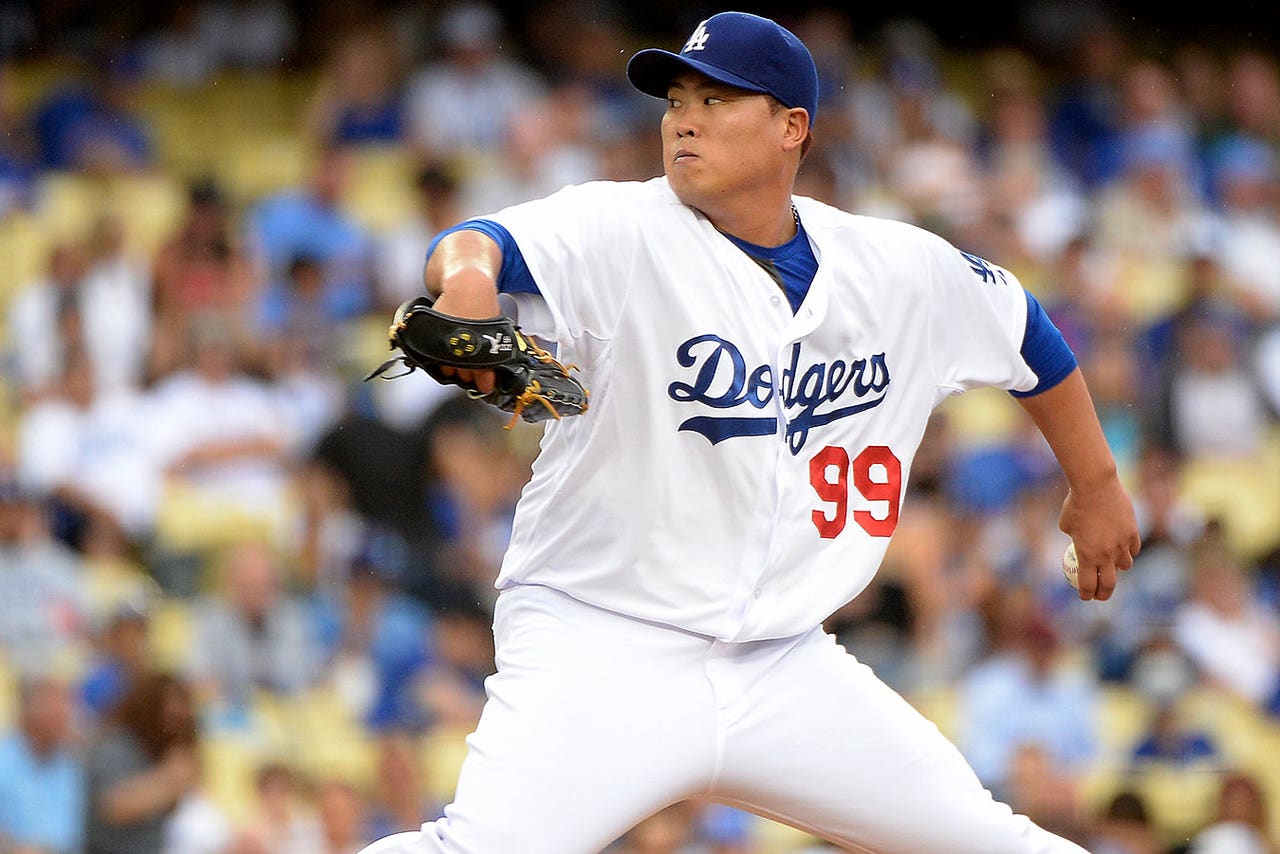 Hyun-jin Ryu didn't throw a pitch for the Los Angeles Dodgers during the 2015 season and underwent an operation on his pitching shoulder, but he believes he'll be back in the Dodgers' rotation in time for Opening Day.
Before boarding a plane to return to the U.S. to resume his shoulder rehab, Ryu told reporters gathered at South Korea's Incheon International Airport that he believes he has enough time between now and April to recover from shoulder surgery.
"My rehab has been going well and I've been taking each step without a problem," Ryu said Monday, via Yonhap News Agency. "I think I should be able to get in good enough shape to be ready for spring training."
In his first two seasons with the Dodgers, Ryu, who will turn 29 in March, posted a 28-15 record with a 3.17 ERA, 1.20 WHIP, and 293 strikeouts versus 78 walks in 344 innings over 56 starts.
Ryu's shoulder issues began in 2014 and eventually forced him to undergo surgery in 2015 that forced him to miss the entire season.
Although he's eager to return to the mound for the Dodgers, the left-hander doesn't want to rush his rehab process and risk reinjuring himself.
"If I throw in the bullpen and continue to work hard, I may be able to pitch in [the] preseason," Ryu said. "But I will try not to rush things too much. My biggest goal this year is to join the rotation at the beginning of the season and stay there until the end of the season. I haven't set any statistical goals for myself."
As for what he thinks of the Dodgers' offseason alterations to their rotation, including the loss of Zack Greinke and the additionz of Scott Kazmir and Japanese righty Kenta Maeda, Ryu believes the front office has assembled a solid rotation.
"We've brought in some good pitchers and I think our hitters will also do their part," he said. "We've won the division the past three years and I don't think things will change too much."
---
---