Major League Baseball
Major League Baseball
Huff hits three homers, drives in six
Published
Jun. 2, 2011 1:00 a.m. ET

The San Francisco Giants' top RBI man finally acted like him again
Aubrey Huff hit three home runs and matched his career best with six RBIs, and the San Francisco Giants hammered a pair of rookie pitchers making their major league debut in a 12-7 victory over the St. Louis Cardinals on Thursday night.
''It's a tremendous day,'' manager Bruce Bochy said. ''It's a day he'll never forget and a big day for us.''
Huff, who entered batting .219, hit two-run homers in the fourth and ninth innings and a solo shot in the seventh for his first three-homer game. He also had an RBI single in the sixth. Huff raised his average 14 points while leading the surge for the Giants, who set a season high for runs.
''When Huffie gets going, he can carry the team. He did it last year,'' said Freddy Sanchez, who had a homer and four RBIs. ''He's getting that confidence back and his swing is back.
''I don't think it's any coincidence that he's getting it going and we're getting going.''
Huff has four homers and seven RBIs the last two games after totaling four RBIs the previous 16 games.
Colby Rasmus hit his second career grand slam and had a career-best six RBIs to help make it a contest for the Cardinals, who dropped three of four at home to the Giants for the first time since June 30-July 3, 2003. Albert Pujols had two hits, a steal and scored twice.
''He's got a ton of talent,'' manager Tony La Russa said of Rasmus. ''The more at-bats, the more consistent he'll be.''
But Rasmus misplayed a leadoff double by pitcher Jonathan Sanchez to open the Giants' three-run sixth, drifting to his right on a ball in the gap that bounced off the warning track and into the stands.
''I kind of gave up on it there a little bit,'' Rasmus said. ''I ain't going to blame it on anything, I just missed the play.''
The NL Central-leading Cardinals had been 13-1-1 in their previous 15 series since dropping two of three at San Francisco from April 8-10, leaving town with a 3-6 record.
Triple-A callup Lance Lynn (0-1) needed 56 pitches to get through five innings while working on three days' rest, but retired only one of four hitters to start the Giants' sixth. Double-A reinforcement Mikail Cleto hit 98 mph several times on the stadium radar gun in the seventh but walked the first two hitters and surrendered back-to-back homers to Freddy Sanchez and Huff in a five-run inning that made it 10-3.
''There wasn't anything in Lynn's stuff to say he was pitching on short rest,'' La Russa said. ''I mean, the situation was difficult. It would be difficult for anybody who would have pitched in the big leagues.''
Lynn said he wasn't tired, just made some poor pitches starting with Jonathan Sanchez's leadoff double.
''I felt good,'' Lynn said. ''I need to keep pushing and fighting to get deeper into games.''
La Russa slotted Lynn ahead of Jaime Garcia in the rotation, giving the left-hander an extra day to get over a poor outing in which he surrendered 12 runs in 3 1-3 innings in Colorado. The move also set up Garcia, Kyle Lohse and Chris Carpenter to face the Cubs in a weekend series starting Friday, but left the Cardinals short in the finale against the Giants.
La Russa was out to the mound for a pep talk with Cleto before Huff finished rounding the bases on his seventh homer of the season.
Jonathan Sanchez (4-3) allowed three runs in 5 1-3 innings, surviving a season-high six walks. Freddy Sanchez had a season high for RBIs with a three-run homer in the seventh and a run-scoring groundout in the sixth.
The Giants entered the night with the second-lowest run total in the National League and are minus two big bats with catcher Buster Posey out for the season and Pablo Sandoval about to begin a rehab assignment from wrist surgery.
''Our numbers were so low it was a matter of time before these guys would get it going,'' Bochy said. ''We're getting more consistent quality ABs, and I'm a firm believer that the more opportunities you create, the more times you're going to score.''
Rasmus' two-run triple put the Cardinals ahead 3-0 in the third, and his grand slam came in the seventh against Guillermo Mota, who has allowed at least one run in his last five appearances with a total of eight runs given up. Hitters are 11 for 23 against him during that stretch.
Notes: Cardinals shortstop Ryan Theriot singled in the second and has a career-best, 16-game hitting streak, the longest current run in the majors. ... Bochy doesn't think injured 2B Mark DeRosa (wrist) is close to returning, adding, ''He says he doesn't feel anything, which shocks me.'' ... Huff has 13 career multihomer games. ... Bochy said rookie first baseman Brandon Belt (wrist), who missed two games after being hit by a pitch on Tuesday, will take swings Friday and could return to the lineup then.
---
---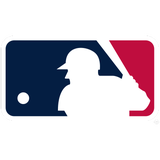 Get more from Major League Baseball
Follow your favorites to get information about games, news and more
---