Major League Baseball
Major League Baseball
Horton has fond memories of Killebrew
Published
May. 17, 2011 1:00 a.m. ET

On Friday, after the announcement that Harmon Killebrew had entered hospice care, Willie Horton stood in the Detroit Tigers clubhouse and remembered his longtime opponent.
Horton broke into the majors with the Tigers in 1963, at which point Killebrew was already a decade into his Hall of Fame career. Horton, like Killebrew, spent his entire career in the American League. And from his position in left field, Horton had a close-up view of so many Killebrew home runs.
Killebrew, a beloved figure who hammered 574 home runs over 22 seasons, died Tuesday of esophageal cancer. Killebrew's last major-league hit came 36 years ago, but Horton can still remember his batting stance.
"He used to stand there, very quiet, with the bat off his shoulder, ready to hit," Horton said, pantomiming the pose that some believe inspired the current Major League Baseball logo. "I can shut my eyes and see him."
Horton recalled one instance when Detroit's Al Kaline, the Hall of Fame right fielder, was out of the lineup for a day game at Metropolitan Stadium in Minnesota. That meant Horton moved to right field, with Gates Brown starting in left. Killebrew socked one of his signature line drives to left field. Brown lost track of it in the daylight, and it smacked him square on the torso.
"His ball got up on you," Horton recalled. "In the minor leagues, on the line drives, you start running in. His line drives would do this ... " (Horton extended his right arm, angled slightly upward).
"You'd catch it, and it'd look like it still had some more to get up," Horton continued. "It'd be sizzling on you. … It'd just keep going."
Horton's recollections of Killebrew off the field may be even stronger. Horton recalled how Killebrew welcomed him into the AL clubhouse at the 1965 All-Star Game, the first of Horton's career.
"I was nervous, seeing him, Mickey Mantle, Frank Howard, thinking, 'What am I doing here?'" Horton said. "You see a lot of guys who are great players, Hall of Famers, and they shy away from people. He was more like, 'Here I am.' … He always had time for young people. He always smiled, very gentlemanly. Through the years, I'd run into him all the time. He was always the same person.
"He's the type of guy who reminded me of Ernie (Harwell). He always left you with something — good thoughts, a good sense of humor. He always had his hand out to shake your hand."
---
---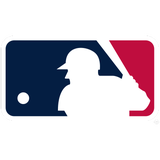 Get more from Major League Baseball
Follow your favorites to get information about games, news and more
---