Major League Baseball
Major League Baseball
Hershiser, Valentine reunite on Sunday night games
Published
Apr. 2, 2011 6:48 p.m. ET

ESPN has unearthed clips of manager Bobby Valentine and pitcher Orel Hershiser sitting in the dugout for the 1999 New York Mets, animatedly discussing some baseball topic lost to history.
''You can see them conversing endlessly,'' said Jed Drake, an ESPN senior vice president and executive producer.
The network is reuniting the two as it revamps ''Sunday Night Baseball.'' Valentine and Hershiser join play-by-play announcer Dan Shulman when the team makes its debut Sunday for the Giants-Dodgers game.
They replace Jon Miller and Joe Morgan, out after 21 seasons as the voices of the franchise. Hershiser, the 1988 NL Cy Young Award winner, had joined the booth as a third announcer last season.
Valentine and Hershiser like to joke they got plenty of experience disagreeing in their one season together in New York. Hershiser wants to make clear there was nothing combative about those exchanges. Late in his playing career, he was mostly mining Valentine's knowledge as he prepared for any future endeavors in managing, front office work - or, perhaps, broadcasting.
Hershiser would ask why the Mets were playing the infield in at a particular time. Or why they weren't holding the runner on first. Or why they weren't playing a ''no doubles'' defense.
''The great thing about baseball is there are so many different ways to skin a cat,'' Hershiser said.
ESPN hopes those old dugout debates translate well to the air, a former pitcher and an ex-manager offering different perspectives while dissecting the intricacies of strategy.
''We can even disagree when it's time to disagree and know it's not personal,'' Valentine said.
The former Mets and Rangers manager became a studio analyst for ESPN last year. He managed the Chiba Lotte Marines in Japan's Pacific League from 2004-09.
Shulman, perhaps best known for calling college basketball with Dick Vitale, has served as a regular play-by-play voice for baseball games on ESPN since 2002.
The network is making another major alteration to its Sunday night coverage, moving ''Baseball Tonight'' to the site of the game. Drake insisted the changes didn't reflect any concern about the state of the franchises.
''The time to change is not when you're playing from behind,'' he said. ''It's when you're in the lead.''
Nobody leaves any doubt the Sunday night game - as a high-profile, nationally televised matchup with no other games on at the same time - is considered different from the contests aired on other days. Expect a bit more big-picture conversation about what's going on around the league.
''We'd like to tie a bow on the week that was and open up the box on the week that will be,'' Shulman said.
---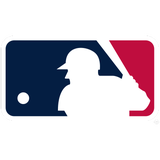 Get more from Major League Baseball
Follow your favorites to get information about games, news and more
---