Major League Baseball
Major League Baseball
Hamilton steals base as Reds win
Published
Sep. 3, 2013 1:00 a.m. ET

The dirt-smudged base leaned on the floor in front of Billy Hamilton's locker. An inscription in black ink noted the importance: ''MLB Debut 9/3/13.''
Some debut!
The speedy outfielder who outran everything in the minors got his first stolen base in the majors on Tuesday night, and it decided a game with playoff implications. Hamilton swiped second and came around on Todd Frazier's double in the seventh inning, sending the Cincinnati Reds to a 1-0 victory over the St. Louis Cardinals.
''That's my job — stealing in important situations,'' said Hamilton, who had brown dirt on both knees from his hard slide into that keepsake base. ''This was a real big situation — a pennant race.''
Hamilton set a professional record by swiping 155 bases in the minors last year. He got an ovation when he made his big league debut as a pinch runner for Ryan Ludwick, who led off the seventh with a single against Seth Maness (5-2).
As he went onto the field, manager Dusty Baker had a word.
''He said, `I need you to get to second base,''' Hamilton said. ''I was like, `OK, I got you.' ''
The 20,219 fans in the stands and everyone on the field and in the dugouts knew what was coming. Hamilton was about to test one of the toughest catchers in the game. Could he outrun catcher Yadier Molina's throw?
''We knew that this guy's electric,'' said Frazier, who was at bat. ''I didn't even know he was going. I saw it out of the corner of my eye and said, `Here we go, here's the challenge.'''
After Maness threw to first three times, Hamilton took off and beat an off-target throw from Molina, who rushed a bit.
''That guy's the best,'' Baker said. ''He'll throw you out. He was close to throwing Billy out there. The throw was a little high and wide. That's what happens when you have speed.''
The Cardinals had watched video of Hamilton to get ready for his debut.
''He was just another baserunner,'' Maness said. ''We know he's fast, but you treat him no different. Get the ball to the plate quick and make the throw.
''It was a bang-bang play. That's baseball.''
Hamilton scored easily on Frazier's hit and got congratulatory slaps in the dugout.
''It was like we won the World Series there,'' Hamilton said.
Homer Bailey (10-10) allowed only two hits in seven innings, retiring his last 14 batters. Aroldis Chapman threw four pitches that registered 103 mph while fanning the heart of the Cardinals' order in the ninth for his 34th save in 39 chances, completing the two-hitter.
The Cardinals were shut out for the third time in their past six games.
By taking the first two in the four-game series, the Reds snapped the Cardinals' streak of winning seven straight series between the National League Central rivals. St. Louis is 10-7 against Cincinnati this season.
The head-to-head opportunities are dwindling. Second-place St. Louis is a game and a half ahead of Cincinnati. The Cardinals host the division-leading Pirates for three games next weekend, completing their season series. The Reds play Pittsburgh six times in their last nine games.
The trio has been in a tight pack atop the division most of the season. Currently, all three are in position to make the playoffs.
And now, the Reds have a new way to win a close game.
''Watching Billy run — I can watch that every day,'' Frazier said.
They considered calling up the 22-year-old Hamilton last September, but decided he wasn't ready. A year later, he made good on his first steal attempt and decided a game full of tough pitching and sensational defense.
Michael Wacha, the Cardinals' top draft pick last year out of Texas A&M, made his fifth career start and blanked the Reds on three hits through six innings.
The Cardinals' lineup was back to full strength. Carlos Beltran was back in right field after missing two games with a sore back. Molina was back in the lineup after leaving Monday's game with a sore left wrist.
Bailey is in a good stretch, winning his last five decisions. He held the Cardinals to five hits over 7-1/3 innings during a 10-0 win in St. Louis last Wednesday.
Bailey escaped an early threat. Matt Carpenter opened the game with a single, and Bailey walked Beltran on four pitches, bringing up Matt Holliday. The left fielder has a .375 career average against Bailey, but struck out swinging. Allen Craig grounded into a double play.
Defense had a lot to do with keeping this one close. No surprise there — St. Louis has the fewest errors in the NL, Cincinnati the third-fewest.
NOTES: The Cardinals called up RHP Carlos Martinez, LHP Tyler Lyons, INF Ryan Jackson, INF Brock Peterson and C Audry Perez. . . . Baker said LHP Tony Cingrani will start the final game of the series on Thursday. RHP Greg Reynolds replaced Cingrani when he went on the DL with a sore back and was on turn to start. Baker said Reynolds will be ready if Cingrani has problems.
---
---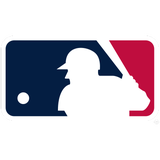 Get more from Major League Baseball
Follow your favorites to get information about games, news and more
---