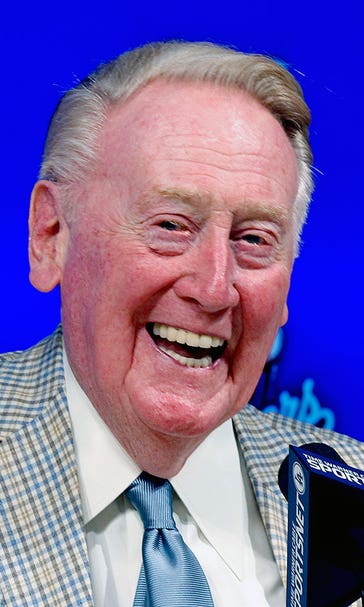 Hall of Famer Scully eager to return to Dodgers' booth in 2016
October 29, 2015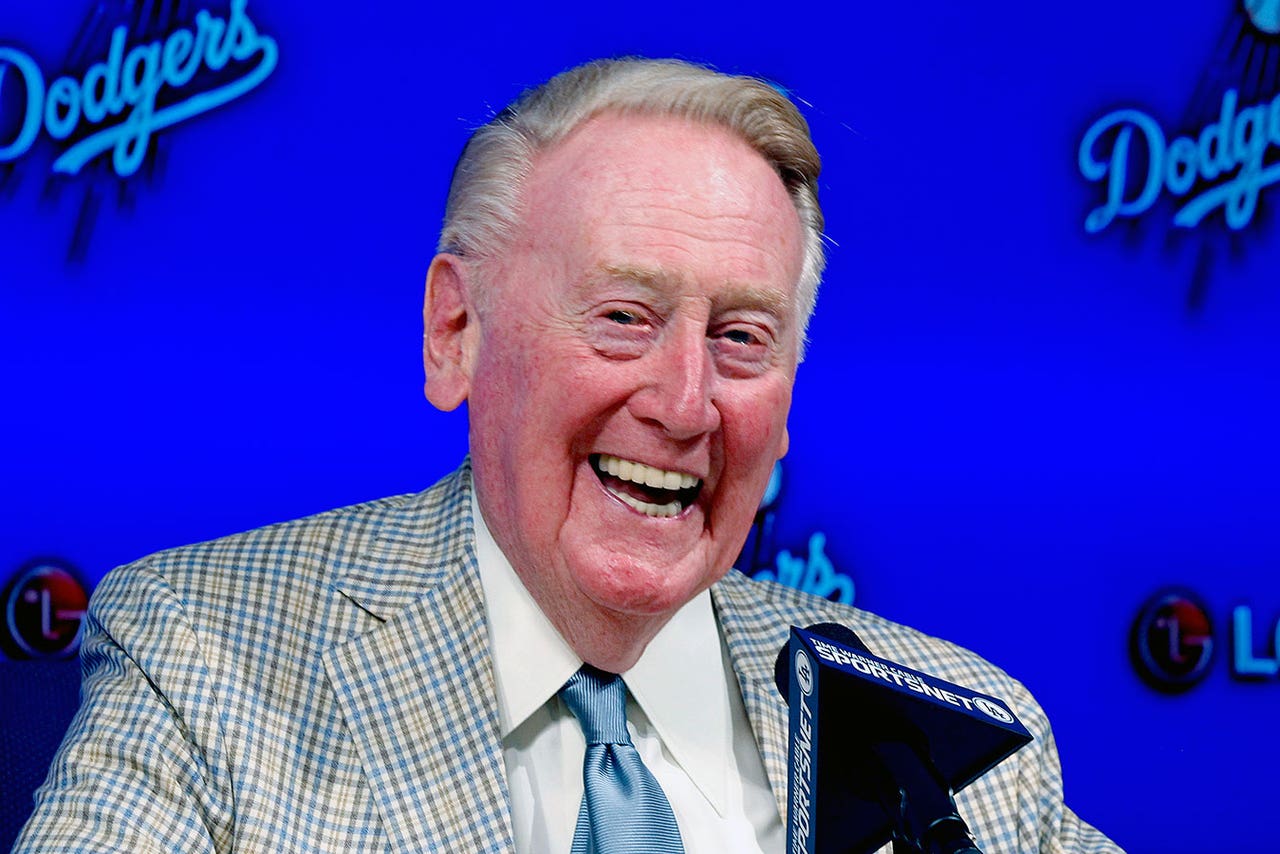 LOS ANGELES -- Hall of Fame announcer Vin Scully says he's ''chafing at the bit'' to return to the Los Angeles Dodgers' booth next year.
Scully has recovered from an unspecified medical procedure that caused him to miss calling the team's playoff appearance against the New York Mets. He turns 88 on Nov. 29.
In his first public comments since the procedure, Scully said in an interview with SportsNet LA that he's eager to return for his 67th season, which is expected to be his last.
''Oh yeah, definitely,'' he said in the interview taped Wednesday. ''I'm looking forward to next year, maybe because it's my last year. ... I am chafing at the bit.''
The interview is scheduled to air Thursday on the Dodgers' television home.
---
---