Major League Baseball
Major League Baseball
Gonzalez, Cabrera reunite as superstars
Published
May. 27, 2011 1:00 a.m. ET

The narrative of Miguel Cabrera's ascent to stardom reads like a baseball folktale. When the 2003 season began, Cabrera was 19 years old and had not played a game above Class A. When it ended, he was batting cleanup for the world champion Florida Marlins.
He hit a walk-off home run in the 11th inning of his big-league debut. He socked a three-run homer against Kerry Wood in Game 7 of the National League Championship Series. In the World Series, he stared down Roger Clemens and delivered an opposite-field homer in the momentum-turning Game 4 victory. It was heady stuff for a Venezuelan who spoke limited English and had the face of a high-school sophomore.
But here's the part of the story you may not know: Cabrera's arrival to the majors came so suddenly that, even as one of the game's finest prospects, he didn't yet have a place of his own in South Florida. Fortunately, one of Cabrera's closest friends — a minor-league teammate — had a home in Miramar that he wasn't using. Cabrera, barely out of his teens, gladly accepted the offer to stay there.
Cabrera's friend did more than leave him a spare set of keys. He packed up Cabrera's apartment in Raleigh, N.C., where the two had been playing together for the Class AA Carolina Mudcats. He shipped Cabrera's stuff straight to Miami. Like everyone else, he knew that Miggy wasn't coming back.
In retrospect, it was an incredibly selfless gesture by the 21-year-old first baseman who stayed behind. Not long before, he had been one rung ahead of Cabrera in the Florida farm system. Now, after a demotion from Class AAA, he was two behind. An operation on his right wrist had sapped his power. His career had seemingly stagnated, barely three years after signing for $3 million as the nation's No. 1 overall pick.
Yet, Adrian Gonzalez did what he could to help Cabrera.
Not for the first time. Not for the last time.
"We were best friends at those times — in Rookie ball, in A ball," Gonzalez recalled Thursday. "We were roommates, hung out together all the time. We got to know each other's families. We were always talking, whether it was baseball or non-baseball related."
Eight years later, they remain close, even if their relationship has evolved. They aren't roommates anymore. They don't spend every afternoon together, like they did during instructional league, when Gonzalez would drive a carload of teammates to the mall and translate for the Latin American players who struggled with English.
Both men laughed this week while recalling how they've kept the same pet dogs since their days playing with the Kane County (Ill.) Cougars in 2001. Gonzalez and his wife, Betsy, have a poodle named Princess. Cabrera and his wife, Rosangel, are the proud owners of Cosita, a rambunctious Yorkshire terrier.
Get this: The dogs took road trips with the team during that '01 season.
"They played together quite a bit," Gonzalez said. "Cosita might be a little bigger — five or six pounds. Princess is four pounds — she's traveled more than most people."
The bond between Cabrera and Gonzalez goes far beyond an affinity for diminutive pets. Cabrera attended Gonzalez's wedding in San Diego. Gonzalez attended Cabrera's wedding in Maracay, Venezuela. When they were young, their conversations were a 50/50 split between baseball and non-baseball subjects. Now, Gonzalez said, it's 80/20 in favor of the non-baseball stuff.
That is probably just as well. If they talked about work too much, the conversation might wander toward a question that neither would be comfortable answering: Who is the best first baseman in the American League?
Eleven years after they were teenage teammates for the first time on the Gulf Coast League Marlins — Gonzalez at first base, Cabrera at shortstop — the buddies rank first and second in OPS among AL first basemen. Last year, Cabrera was the majors' RBI leader. This year, it's Gonzalez. And while they don't see it this way, their head-to-head slugging competition continues in Detroit this weekend (MLB on FOX, Saturday, 7:10 p.m. ET).
"He's a good friend of mine — he's very important to me," Cabrera said. "He's always there (for me). It was the same way in Rookie ball. We (went) everywhere together, spent a lot of time together. As soon as he signed the contract, I called and said congratulations. I was so happy for him. He's a great person."
Cabrera was referring to the seven-year, $154 million contract Gonzalez signed with the Boston Red Sox earlier this year. Cabrera signed his own megadeal — seven years, $141 million — with the Detroit Tigers in 2008. They are similar players with similar contracts and similar résumés, already filled with All-Star appearances as they enter their primes.
The shared success was forecast by many, after they joined the Marlins within the same 12-month span that included the drafting of ace Josh Beckett. "A special, special run," said Tigers assistant general manager Al Avila, who signed all three during his tenure as the Marlins' vice president of scouting. "That was a very exciting time for the Florida Marlins: You sign Miguel Cabrera, you draft Adrian Gonzalez, and then they start playing together."
But while Cabrera and Gonzalez started with the same organization, at roughly the same time, their career paths have been very different. Cabrera came into the big leagues as a star, and he's been one ever since. That wasn't the case for Gonzalez. His minor-league career included two hardships that Cabrera's did not — a serious injury and a trade.
Gonzalez suffered a torn ligament in his right wrist when he was hit by a pitch during the second half of the 2002 season. He remembers playing in "excruciating pain" for the rest of that year, before undergoing offseason surgery. But even that didn't help right away. While Cabrera slugged his way to a big-league promotion, Gonzalez hit just five home runs in 2003.
Soon after Gonzalez's demotion to Class AA, the Marlins traded him to Texas in a package for reliever Ugueth Urbina.
"It took a good year and a half, two years, to fully recover (from the injury)," Gonzalez said. "I came back too quickly. I put pressure on the team to let me play. I couldn't drive the ball. The next year, in Texas, I started getting a little of the power back."
Gonzalez finally felt healthy in 2005, and his first-round talent emerged at last in 2006, following a trade to his hometown San Diego Padres. Two years later, he made his first All-Star appearance.
If anything, Gonzalez's early struggles made him an even better teammate than he was before. He is the rare player who can empathize with just about any player in baseball: He is perfectly bilingual, having grown up in both San Diego and Tijuana. He can relate with the pressures of being a No. 1 overall pick. He also knows what it's like to suffer a career-threatening injury, or absorb the ego bruise of a demotion.
Gonzalez started becoming a devout Christian during the trying 2003 season, and he talks openly about how his faith has given him strength ever since.
"I really believe God kept me in the minor leagues longer, so I could go through certain struggles and really appreciate what it takes," Gonzalez said. "I'm able to talk with a guy who got sent down and say, 'Hey, I went through the same thing. Just stay with it.' Everybody's path is different."
To this day, Cabrera credits Gonzalez with helping him get ready for the majors — even though he arrived there first. ("The preparation, the focus, and the adjustments he makes to pitchers — I always (asked) him, 'How'd you do that?'" Cabrera recalled.) During spring training this year, after Cabrera's highly publicized arrest on suspicion of drunk driving, Gonzalez was there for him in a different way, sending text messages of support. They spoke at length last week, when the Tigers were in Boston.
"We went out to lunch for a couple hours," Gonzalez said. "He seems great. He's got faith — we talked a little about God. He seems like he's in a really good place."
So much and yet so little has changed since those minor-league seasons they shared. They may never again play on the same team — except, of course, for a likely reunion at this year's All-Star Game. For an occasion that big, perhaps even Princess and Cosita will attend.
---
---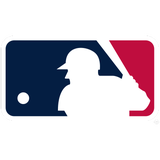 Get more from Major League Baseball
Follow your favorites to get information about games, news and more
---