Major League Baseball
Major League Baseball
Giants Hall of Famer McCovey attends victory parade
Published
Oct. 31, 2014 4:50 p.m. ET

SAN FRANCISCO — Hall of Famer Willie McCovey took a break from his hospital-based rehab to attend the San Francisco Giants' World Series victory parade Friday from behind the scenes, thanking all the fans and well-wishers for the support and love through his recent health ordeal.
''I feel great,'' McCovey said with a smile.
The 76-year-old McCovey said he continues to recover from an infection that hospitalized him in September for about a month, and watching the Giants' third World Series championship run in five years helped his cause.
''It was touch and go for a while,'' McCovey said. ''They pulled me through, and I've come a long way.''
McCovey attended one game at AT&T Park during both the NL Championship Series and World Series. He waited for the team at the end of the parade route inside the Civic Center.
''I'm feeling good enough to get out,'' he said. ''It's been quite a year, what can I say?''
When the hospital didn't always have the games on television, McCovey took to watching on a computer — even if it was agonizing with the updates coming slowly at times.
''It's hard to watch a game like that,'' he said. ''The World Series was on the radio, too.''
He still gets asked regularly and thinks about the 1962 World Series that the Giants lost in seven games to the New York Yankees, and it's still a tough memory. The Giants lost 1-0 in Game 7 when McCovey lined out to second baseman Bobby Richardson with runners on second and third for the final out.
''I still think about it all the time, I still think, 'If I could have hit it a little more,''' he said.
The former first baseman and left fielder, McCovey was a career .270 hitter with 521 home runs and 1,555 RBI in 22 major-league seasons, 19 of them with the Giants. He also played for the Athletics and Padres.
What he loves about the winning 2014 Giants is how they rallied behind each other throughout the struggles and injuries.
''These guys play together, they believe in each other, they play as one and they never give up,'' McCovey said. ''That's the way this team has been for years. It was fun to watch.''
---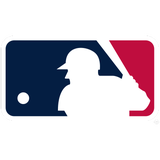 Get more from Major League Baseball
Follow your favorites to get information about games, news and more
---